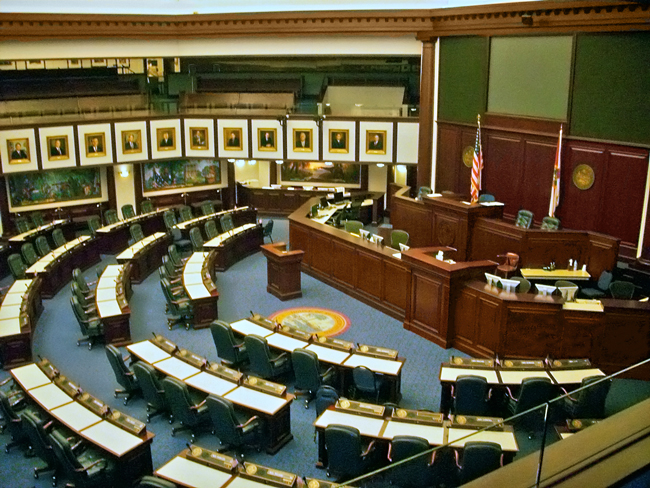 Carol Gentry
Health News Florida
A law that took effect Nov. 17 had the inadvertent effect of delaying a crackdown on pain clinics that are fueling an epidemic of prescription drug abuse.
Now, officials are learning that the law carries a price tag as well as a delay. The Board of Medicine is paying an economist $27,000 to conduct a cost analysis, which is required because the pain-clinic rules will have a negative effect on jobs – possibly even the jobs of some drug dealers, but jobs nonetheless.
Lucy Gee, director of the Division of Medical Quality Assurance for the Department of Health, said the kinds of analysis the new law requires – calculating the job growth vs. job loss, the long-term effects on the economy – forced the agency to seek an experienced economist.
"We don't have people on staff who have the background to do that," she said.
DOH has 56 other professional-board rules on hold that must be scrutinized to see if they trip the requirement for an economic analysis; the Agency for Health Care Administration has 45.
In fact, there are more than 600 rules on hold, and no one knows at this point how many will require an economic analysis, says Scott Boyd, executive director and general counsel for the Joint Administrative Procedures Committee.
As Boyd explained in a Nov. 17 letter to state agencies, the trip-wire is whether the rule will likely have a cost to the public of at least $200,000 during the first year. In a state the size of Florida, economists say, it's easy for a rule to rise to that level.

State Sen. Mike Fasano, R-New Port Richey, called news of the $27,000 contract for a pain-clinic rule analysis "amazing" and said it proves Gov. Charlie Crist was correct in vetoing HB 1565 in the first place. Crist said at the time that the bill could have unintended consequences and place costly burdens on state agencies.
Fasano was among a handful of lawmakers who voted to keep the veto. "I suspect many of my colleagues, if they had it to do over again, would vote differently. Sadly, there isn't any overriding the override."
Sen. Mike Bennett, R- Bradenton, said the Legislature never intended for state agencies to go out and hire economists to conduct the analysis, called a "Statement of Estimated Regulatory Costs."
"You'd think they'd have economists on staff who could take care of it," Bennett said, since agencies are already required to estimate the cost of new rules. He suggested the alarm being raised is just "more bureaucratic stuff."
Boyd, from the Joint Administrative Procedures Committee, said the old language required a "good-faith estimate" of the number of people affected by a rule and what it would cost. He said the new language requires an analysis of "the impact on economic growth, private sector job creation or employment, or private-sector investment in excess of $1 million within five years…"
That sounds like a more in-depth exercise than the old one, Boyd said. "I'm sure (agency staffs) don't know how to do this," he said. "I certainly don't."
The $27,000 contract for the economic analysis on the pain-clinic rules went to Jerry Parrish, associate director of the Center for Economic Forecasting and Analysis at Florida State University.
The only other bid, from Orlando economist Hank Fishkind, was $100,000.
Neither Parrish nor Fishkind would comment on the way they arrived at their estimates.
But University of Florida economist James F. Dewey told Health News Florida that he turned down an invitation to bid on the project because there simply isn't time to do a decent job in just a month.
DOH needs the project done by mid-January so that it can be ready to submit to legislative committees in early February so that the rules can be ratified by the Legislature during the spring session.
Dewey, program director of UF's Bureau of Economic and Business Research, said it takes time to figure out what data are needed, whether they are available and, if not, how to obtain them.
"I'm sure somebody could throw something together in a month," Dewey said, "but it wouldn't be something I could put the Bureau's name on."