It'd been a while, and it was time for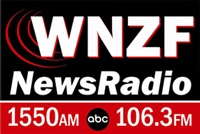 a mid-year check-in with my predictions for 2010, plus a long list of things David Ayers wanted to talk about. So he had me on his Open Lines show this morning. We didn't get through it all, but there's plenty there on local politics, local media, the primary elections, the good referendum on the ballot and the very bad one, and more.
Here's the whole show.
–Pierre Tristam
---
Pierre on WNZF, Aug. 12[media id=79 width=250 height=100]