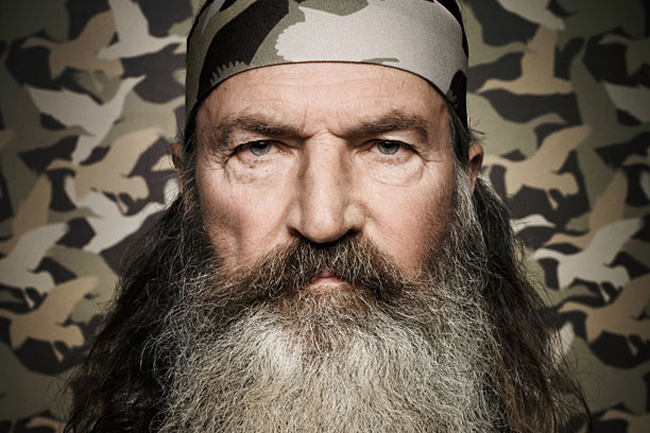 Even as I write these words, I have to admit that, like you, I never want to read another word about "Duck Dynasty" and its hirsute star, Phil Robertson. In case you missed it on the Friday after Christmas, the A&E network decided to lift the suspension it had imposed on Robertson for his unfortunate remarks about gays and black people–a suspension that wasn't a suspension at all because Robertson won't miss appearing in a single episode of this weirdly successful show. As if we had any illusions to the contrary, ratings and dollars carried the day for Robertson, whose clan had announced it would not work with A&E unless Daddy Phil was included.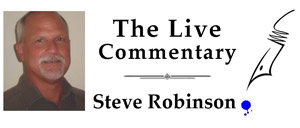 So, I hear you ask, why does all this matter? The answer is not complicated: Bigoted remarks uttered in the privacy of one's living room or around a dinner table are lamentable, but the damage they do is confined to a small audience. When expressions of prejudice and ignorance are spouted by people in the public eye there is a cost to all of us. And while the usual suspects—Sarah Palin, Ted Cruz, Bobby Jindal—cheered Robertson on in the name of free speech and freedom of religion, this episode has nothing at all to do with the First Amendment or that favorite target of the right, "political correctness."
In a way, A&E bears a large measure of responsibility for Robertson's remarks by turning a backwoods entrepreneur into someone whose opinions are sought. Public figures—politicians, entertainers, professional athletes, corporate CEOs—are taught to understand that their words, published or broadcast, resonate well beyond their own private circle. And when public figures preach ignorance—recall John Rocker and Michael Richards–they deserve to take a fall. Phil Robertson apparently built a successful business, but for six decades he had lived his life out of the public eye. Thanks to the curious phenomenon known as reality TV, Robertson, courtesy of A&E, suddenly became a celebrity, and what had been his private prejudices became news when he was interviewed by GQ magazine.
Robertson's comments about gays, cloaked in religious dogma, touched off an immediate firestorm, but his observations about blacks in the Jim Crow South prompted an oddly muted response. As it happens, my wife and I were in Charleston, S.C., last month when we returned to our hotel room and read Robertson's remarks. Less than an hour earlier we had toured Charleston's Old Slave Mart Museum, which presents a raw history of slavery in all of its barbaric ugliness. Elsewhere in Charleston, which was the nation's capital of enslavement right up until the end of the Civil War, we viewed the artifacts of a society that, as soon as Federal troops were pulled out of the South by President Rutherford B. Hayes, began exacting revenge on its black citizens.
A quarter-century later, the Supreme Court, by a 7-1 vote, affirmed "separate but equal"–which was anything but–in its shameful Plessy v. Ferguson decision. What followed was 50 years of lynching, terror and the disenfranchisement of black voters. If I had one wish for Robertson and the cowardly politicians who rushed to his defense, it would be to spend a few days in Charleston, as well as at a good public library, learning the truth about the history of race in this country. Had Robertson opened his eyes in the first 30 years or so of his life, he probably would not have told GQ that, "Where we lived was all farmers. The blacks worked for the farmers. I hoed cotton with them. I'm with the blacks, because we're white trash. We're going across the field … They're singing and happy. I never heard one of them, one black person, say, 'I tell you what: These doggone white people' — not a word! Pre-entitlement, pre-welfare, you say: Were they happy? They were godly; they were happy; no one was singing the blues."
Many Christian conservatives insist that Robertson was well within the bounds of his faith when he preached his particular brand of bigotry against gays. What we have not heard, you might notice, are historians leaping to defend his portrait of Southern history between Reconstruction and the Civil Rights era. Nevertheless, Daddy Phil, rich and quotable, as well as his apologists, need to be held to account for presuming that fame is synonymous with wisdom.
As for A&E, the network will continue to make millions by offering us the carefully-edited version of Robertson and his brood. But having given him a pass on a script they couldn't control, A&E is declaring that Robertson's distorted view of the world is really no big deal.

Steve Robinson moved to Flagler County after a 30-year career in New York and Atlanta in print, TV and the Web. Reach him by email here.