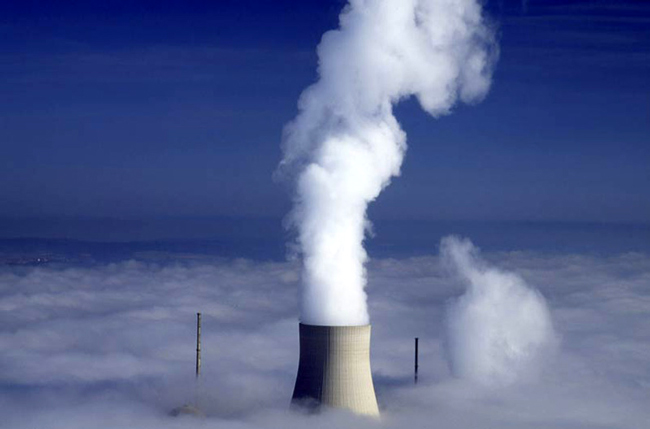 FlaglerLive Editor Pierre Tristam's weekly commentaries are broadcast on WNZF on Fridays just after 9 a.m. Here's this week's.
Japan isn't the only host to a nuclear power disaster. So is Florida.
The state has five of the nation's 104 nuclear reactors. They're run by Florida Power and Light  and Progress Energy. Both companies want to build two new reactors each. When Progress Energy first proposed the plan several years ago, it promised that the new reactor design it was buying from Westinghouse would cost less money and be completed more rapidly than previous reactors. The cost was to be $2 to $3 billion per reactor. Just two years ago the Progress Energy CEO was projecting the first one would be hooked up by 2016. That date has been pushed to 2022 at the earliest. Costs have since exploded to more than $10 billion per reactor, and in reality there's no telling when construction will start, let alone when the reactors would go online. That uncertainty had set in before the disaster in Japan. Expect those costs and delays to more than double by the time the lessons of Japan are digested and those reactors are built, if they're built.
Yet that's not the disaster. The way the two companies want to go about paying for these radiating white elephants is. Put aside the matter of nuclear energy's questionable safety and unresolved waste-storage issues. Let's assume that nuclear power is a good alternative to fossil fuels. Let's assume that if companies are willing to build them, they should have that right. It's free enterprise.
But it isn't. FPL and Progress Energy aren't assuming the risks of building those plants. Taxpayers are. Several years ago the Florida Legislature had the unwise idea of allowing the two companies to charge customers upfront for the cost of building nuclear plants sometime in the future. It's an unheard of arrangement. The two companies took full advantage. Progress Energy alone charged its customers almost $1 billion extra between 2008 and 2009 under that racket. FPL charged several hundred million too.
They claim they need to because the costs are so staggering. But they're already getting a free ride. In 2005 Congress approved a colossal gift to the nuclear power industry at taxpayers' expense, providing loan guarantees on 80 percent of a company's borrowing. Two years later Congress upped the guarantee to 100 percent. That means taxpayers are the cosigners on these loans. The plans go bust, the companies are in the clear. Taxpayers are on the hook. That's not all. The Energy Policy Act of 2005 also shells out $125 million in annual tax credits for every 1,000 megawatt of electricity produced for up to eight years. That was also meant to offset the cost of construction. Those freebies weren't enough. Florida had to slam rate-payers some more ahead of time. And that money Progress Energy and FPL have been collecting so far? They don't have to pay a dime of it back even if the reactors are never built.
They call that free enterprise. Needless to say, in the event of an accident, even a contained accident, construction costs look puny compared to the clean-up and human costs.
That's still not to say that companies shouldn't build these things. Maybe they should. But on one condition. If millions of people around the plants have to assume the risk of accidents, and if we're still living in a free enterprise system, it's only fair that the companies assume all the costs of construction according to normal business models. No subsidies, no up-front schemes, no loan guarantees at taxpayers' expense. If they can still make a go of it, that means investors are as self-confident about nuclear energy as these companies pretend to be. If not, then it's time to end the nuclear charade and invest those billions in less glowing alternatives.