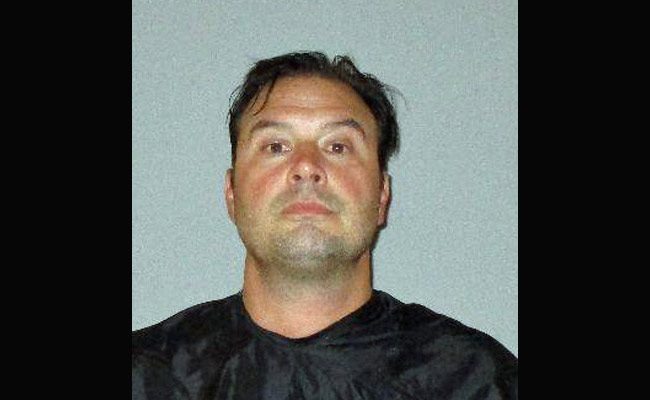 Peter Gura, 30, and Alyssa Lubliner, 22, had dated on and off for two years and had been close enough that they bought a car together: they co-signed for the loan. Lubliner, a resident of Daytona Beach, would occasionally stay at Gura's house at 55 Whittington Drive in Palm Coast. They recently broke-up.
Gura spent the night at the Flagler County jail and was released this afternoon on $5,000 bond. He was charged with aggravated assault, a felony, after allegedly pointing a gun at Lubliner when she came to the Whittington Drive house Wednesday to retrieve belongings and her car.
According to her account to Flagler County Sheriff's deputies, she knocked on the front door Wednesday night, Gura opened but held a silver gun that she says he "waved" at her as he told her to get off his property. She feared he was going to shoot her. She fled and called law enforcement.
Deputies went to Gura's house, where he was instructed to come out, his hands in the air. (It was nighttime, he held a flashlight in his hand and was ordered to drop it.) He was patted down and found to have no gun on him: he later told deputies that he'd moved the Ruger SP101 revolver to a top shelf of an armoire in a bedroom.
Gura said Lubliner had come to re-claim custody of the vehicle they both own jointly as well as her belongings. Gura said he is the actual owner of the car since his name appears first on the loan document. In fact, both Gura and Lubliner are listed on the vehicle's registration, according to sheriff's deputies.
Earlier on Wednesday, he and a friend had traveled to Daytona Beach, taken the vehicle from Lubliner's place of work and driven it to Palm Coast. Gura said "he was expecting trouble over the vehicle so he had a handgun on the table by the front door," according to his arrest report. Asked if he'd grabbed the gun at any point, he was "tentative," the report states, saying he was "pretty sure" it had remained on the table during the encounter with Lubliner. Asked why he felt he needed a gun when his ex came to the door, Gura said it "goes deeper than that," and that he was unsure what to expect. He then told the deputies he "shouldn't have done that," meaning answering the door with a gun.
He was aware that Lubliner has a young child: there's a play room inside his house for the child as well as for what the arrest report refers to as "his own grandchildren." (It's not clear how, at 30, Gura would be a grandfather.) The gun was seized and placed in evidence, and Gura was arrested, booked at the county jail, and following his first appearance before a judge ordered to have no contact with Lubliner pending the disposition of the case.