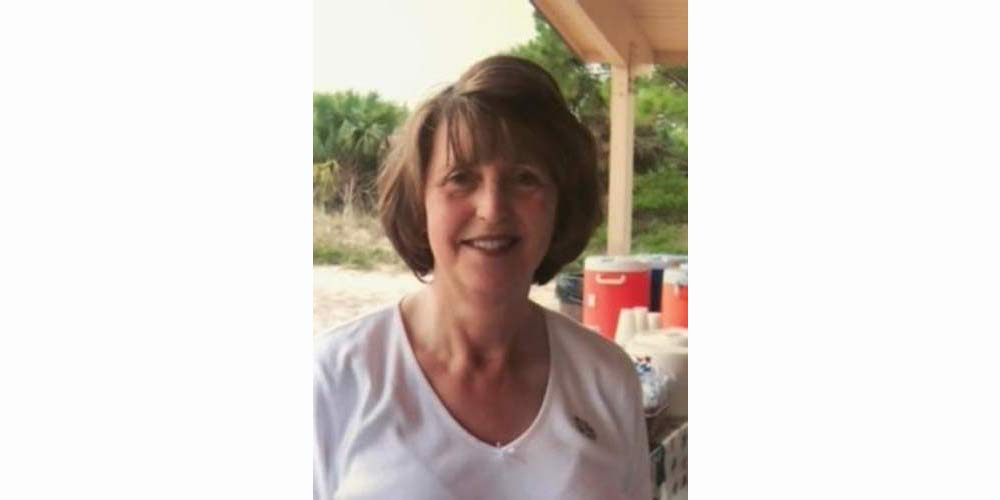 Peggy Rae Border, who ran the Flagler County Supervisor of Elections office for 17 years with foresight and meticulousness to great acclaim, died on Tuesday surrounded by family, following a long illness. She had been living locally at an assisted living facility for the last few months, and was 78.
She is being remembered by family, friends and former colleagues as a leader and manager who ran "a tight ship" as the county was redefining itself in an era of hyper-growth, in Carl Laundrie's words, combined a personable, approachable demeanor with unfailing professionalism, and was cherished as a member of one of Flagler County's most prominent families.
"She ran a tight office, she did a good job, we were done long before Volusia, that was the years when Volusia had all the problems," Laundrie said. He was the News-Journal's Flagler County bureau chief at the time and had covered numerous elections, getting to know Border along the way.
If Flagler County was not among the mayhem counties that drew headlines during the catastrophic election of 2000, it's because Border had the foresight to equip precincts with computerized card readers, eschewing the punch cards that mired counties like Volusia, Broward and Palm Beach in the weeks-long recount controversy that culminated in the U.S. Supreme Court's intervention and George W. Bush's victory.
"Our count was exactly what our count was," Laundrie recalled. When Flagler conducted its recount, the numbers came out identical. "The system that was in place that Peggy Border kept in place worked."
Laundrie would go on to be the county's communications director for many years until he ran as an independent for the supervisor's job, with Border's endorsement, in the 2008 election. He was one of three candidates in the general election (five had run in the primary), losing to Kimberle Weeks, under whose tenure the office eventually became something of a year-round hurricane emergency year after year. Kaiti Lenhart was to restore the office to a more Border-like operation, first as a governor appointee in 2015, when through two elections since.
It was fitting that Laundrie today authored the obituary that was circulated among local media–not only because he'd written scores of them in his years as a journalist, but because of his association and eventual friendship with Border.




"She was positive, upbeat, and very thorough," Laundrie recalled of covering her as a reporter and editor. "When she sat down to talk to you she was very careful with what she said and measured out her words deliberately, wasn't one to pop pout with a comment, but very friendly. As a supervisor of elections she was careful about what she said, how she said it."
She was just as meticulous and organized in her private life, says Grace Seay-Peres, daughter of the late John Seay and long-time Flagler County Property Appraiser, who was married to Border for 20 years–and "probably had something to do with" Gov. Lawton Chiles appointing Border supervisor in 1991, in place of Etta Peterson, who had died in office that May. Seay "was well known in state circles and local circles," Laundrie said. Border was working in Seay's office at the time. She had started there in 1979. John and Peggy had worked on Chiles's 1990 gubernatorial campaign.
"She was very organized and very detail-oriented, very neat," Seay-Peres said. "You know what I will miss about her too, was her Christmas cookie platter. I'll miss other things, but that was very special. I don't know how she did it. She would make a variety of cookies and bring them to family gatherings and we all looked forward to that. They were really beautiful cookies and delicious, a hidden talent we didn't know she had."




And she replicated her methodical approach at the supervisor's office in her own personal interests: "I saw this when she did genealogy on her family," Seay-Peres said. "I aspired to be able to do the same thing for our family. She was good to all of us. She loved our father, took good care of him. We could never thank her enough for being in his life."
For the public at large, Border's imprint was on an elections office that she shepherded through its key modernization. Laundrie remembers the days of mechanical precinct voting machines, those days of newspaper largesse when he had the means to spread out no fewer than 25 reporters and correspondents across Flagler, one at each precinct, on election nights. "This is in the days of excess," Laundrie said.
As polls closed, the precinct captain would tally up the numbers that would be spat out by the machines and call them out so they would be transmitted to Border's office. With Laundrie's correspondents in place, they would take down the tally, call him, and he would have the results for the paper at the same time as Border's office did. "Those days are long gone," he said, acknowledging that computers and the web now do the work of 25 reporters and editors.
According to the obituary Laundrie prepared, Border attended Ohio State University and Daytona Beach Community College. She earned the title of State Certified Supervisor of Elections in 1993. She was a member of the Flagler Beach United Methodist Church, The Florida State Association of Supervisors of Elections and served on several committees of the association and hosted the association's 1997 Winter Conference.
Border was born Oct. 3, 1944, to Marjorie Louise Brown Jennings and Alva Vincent Jennings in Columbus, Ohio. She loved to travel and to spend time with her grandchildren. She had lived at Canopy Walk, then with one of her daughters, before moving into Sabal Palms Assisted Living in Palm Coast a few months ago.




She was preceded in death by by her first husband Ron Border, her second husband John Seay, and a brother, Edward Jennings. She is survived by her sister Cathy Orahood of Flagler Beach, two daughters Karen Gargon (David) of Palm Coast and Kristen James (Ken) of Port Orange and four grandchildren Tyler Maloney, Selah Gargon, Joel Gargon, and Aiden James. She is also survived by four stepchildren Grace Peres, Jennifer Bennett, Matt Seay, and Mark Seay; 12 step-grandchildren, and eight step-great grandchildren.
The family will receive friends on Friday, June 2 from 5 to 8 p.m. at Craig Flagler Palms Funeral Home, 511 Old Kings Rd. South, Flagler Beach. A funeral will take place the following day on Saturday, June 3 at 10:30 a.m. at Flagler Beach United Methodist Church, 1520 S. Daytona Ave., Flagler Beach. The burial will take place at Flagler Palms Memorial Gardens. The public is invited.