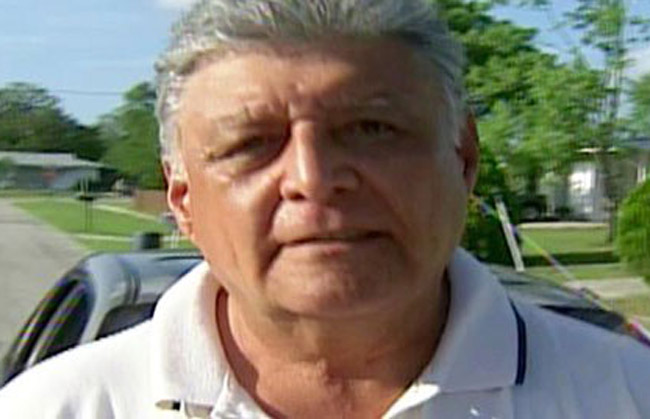 By Angel Castillo Jr.
Besides commerce and tourism, one of the frequent exchanges between Latin America and Florida seems to involve murderers, torturers and financial fraudsters.
Hardly a month goes by without news of someone alleged to have committed notorious crimes in countries like Cuba, Haiti, Peru, El Salvador, or Honduras, leading quiet lives in the Sunshine State.
Sometimes, however, these international criminals living in Florida become the subject of extradition requests so they can face criminal charges in their countries' courts.
The latest such case involves a resident of the Central Florida bedroom community of Deltona, an uneventful city of 85,000 people.
In April last year, Pedro Pablo Barrientos, 64, a former army lieutenant in Chile, bought a modest two-bedroom house in a quiet, tree lined street in Deltona at a distress sale price of $25,000.
Barrientos first moved to Florida in 1990, when Chile, a reliable U.S. ally of 17 million people, began the transition back to democracy after the end of the Augusto Pinochet regime. Barrientos is now a naturalized U.S. citizen.
Barrientos was recently accused by an investigating judge in Chile of the murder in September of 1973 of the internationally popular theater  director, teacher and folk/protest singer Victor Jara, then 40 years old (think Woody Guthrie, Pete Seeger, Phil Ochs).
Jara was a Communist Party member and supporter of Chile's elected left-wing president Salvador Allende.  On Sept. 12, 1973, Jara was arrested and taken to a Santiago stadium (now named after Jara) with thousands of others during the U.S.-supported military coup that overthrew Allende.
Four days after his detention, Jara's body was found dumped along a rural road. An autopsy showed that his body had 53 torture lesions, multiple broken bones, and 44 bullet wounds, including a fatal shot to the back of the head applied at point blank range with a 9mm pistol.
Jara's admirers, including his widow, former British dancer Joan Turner, have doggedly pursued the question of who was responsible – and unpunished — for his murder.
Last month, Judge Miguel Vasquez finally charged eight former Chilean army members, including Barrientos, with Jara's murder. A witness and former Chilean Army recruit named Jose Paredes identified Barrientos as the person who shot Jara in the head.
Judge Vasquez has issued an international arrest warrant for Barrientos through Interpol, and stated that he will be seeking the extradition of Barrientos from Florida.
Barrientos, a portly white haired man, has denied participating in Jara's killing. "I am definitely not going back to Chile," he told television station Chilevision.
The extradition treaty between Chile and the United States makes murder an extraditable offense, but does not require either country to surrender its own citizens to the other. However, under U.S. law an American citizen can be extradited to any foreign country at the discretion of the U.S. Secretary of State.
The Obama Administration should expedite its handling of the Barrientos extradition request and agree to it. If the U.S. does not support Latin American countries that seek to prosecute human rights violations, who will?

Angel Castillo, Jr., a former reporter and editor for the New York Times and The Miami Herald, practices employment law in Miami. He can be reached by email here.