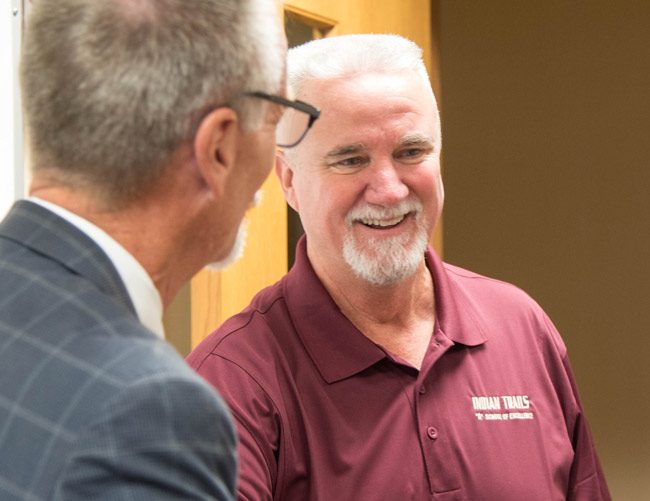 For administrators this year, it's a middle school sweep: Indian Trails Middle School's Paul Peacock is this year's Principal of the Year in the Flagler district, and Buddy Taylor Middle School's Cara Cronk is the assistant principal of the year. Cronk was the 2011 Teacher of the Year at Indian Trails.
Superintendent James Tager surprised both Tuesday morning with visits to their campuses.
Peacock, in education for 28 years, has been the Indian Trails principal since 2011. He's also been a teacher, coach, and was an assistant principal at Buddy Taylor Middle.
"Paul has the ability to take a staff of varied backgrounds and skills and mold them into a great team," Tager saide. "Maybe it's the 'coach's mentality,' but Paul gets everyone on his campus to bring their best day in and day out."
He holds a Bachelor of Arts in Speech Communication from Stetson University and a Masters in Education Leadership from Nova Southeastern University. Under his leadership, Indian Trails Middle School has maintained an "A" grade from the State of Florida for seven of his eight years there (it had a Bin 2016), an unparalleled achievement in the district. For the past two years Indian Trails has been named a "School of Excellence."
"To me, it's a reflection on our teachers, our staff, and our kids," Peacock said. "I'm honored, but it's about those guys and I couldn't work with a better group of people."
Peacock's wife Tonya is a paraprofessional at Old Kings Elementary School. They have three daughters, with their youngest finishing up her teaching degree at Flagler College. Peacock has an off-beat sense of humor: his "debut album," an April Fool's joke in 2016, drew 600 views on YouTube.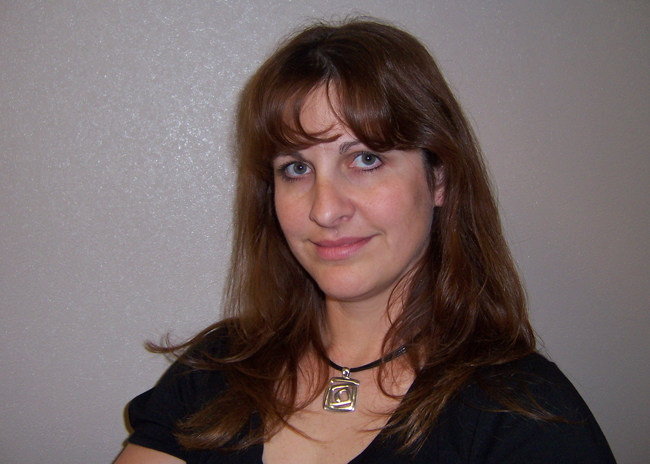 Cronk is in her 23rd year in education. She is currently an assistant principal at Buddy Taylor Middle School, coming over this year from Matanzas High School, where she served in the same capacity for two years.
"Cara is an asset wherever she goes," Tager said. "She is a rising star among our school administrators and whatever we throw at her, she is able to run with it and succeed. And she does it with an infectious smile."
Cronk attended Florida Atlantic University for her undergraduate degree in Education and American College of Education for her Masters degree in Educational Leadership and Administration. She's worked with Flagler Schools since August 2004. Cronk has two daughters, and her husband Justin Cronk is Dean of Students at Indian Trails.
"There are so many deserving people in this district that work so hard every day for our schools and our kids," Cronk said. " I am just very honored to be selected."
Both Peacock and Cronk will now represent Flagler Schools in the the statewide competition. The Florida Principal and Assistant Principal of the Year will be awarded in February.