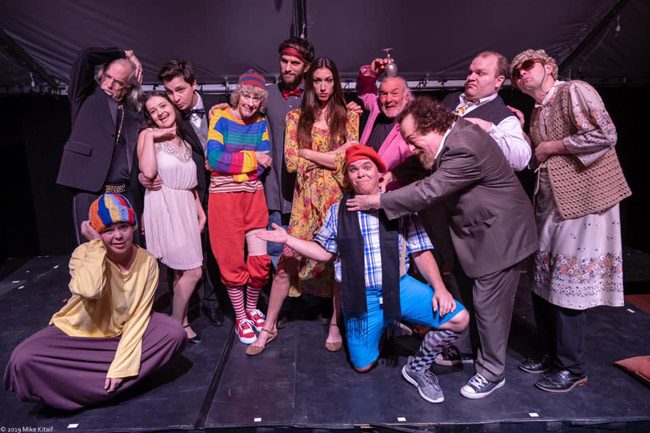 In 2017, City Repertory Theatre director John Sbordone had an idea: He wanted to pull a Joseph Papp in Palm Coast.
Papp, the founder of the Public Theater in New York City, began staging Free Shakespeare in the Park productions in the Big Apple's Central Park in 1964, and the series is now a treasured annual tradition.
Why not, Sbordone surmised, do Shakespeare in the Park – albeit with paid admission — on the outdoor pavilion at the fledgling Palm Coast Arts Foundation's site in Town Center? PCAF President Sam Perkovich and Executive Director Nancy Crouch embraced the idea. Then Sbordone told them the first City Rep/PCAF collaboration, to be staged in February 2018, would be a tragedy — Shakespeare's "Macbeth."
"In all honesty, I was a little nervous when John wanted to start our Shakespeare series with 'Macbeth' – that's a little heavy and dark and murderous, you know," Crouch said. "It was a test basically last year when we launched this. But it panned out really well. We sold out every performance (four shows with total attendance of 400), so we thought 'Wow, people really have a craving for Shakespeare.' Even hundreds of years later, this literary giant is just not going away."
That craving is evidenced again as City Rep and PCAF prepare for their second Shakespeare in the Park, a production of the comedy "The Taming of the Shrew" that will run today through Sunday Feb. 24 on the outdoor pavilion in Town Center.
First performed in 1594, "The Taming of the Shrew" depicts the relationship of Petruchio and Katherina (also called Kate). After they are hastily married with virtually no courtship stage, Petruchio begins to "tame" – some say subjugate — his wife via deprivation (long periods of no food or water), while also tormenting her with perverse mind games. But Kate is no doormat – rather, she's quite strong-willed, insulting and feisty herself as this battle of the sexes commences.
Staging at the pavilion was reconfigured for "Shrew" and resulted in more seating available for this year's performances. The result is that ticket sales for this year's play have already surpassed those of the sold-out "Macbeth," even though "Shrew" has not sold out as of the posting date of this article.
"The initial positive reaction was amazing," Sbordone said of 'Macbeth.' "We didn't know what to expect in terms of presenting Shakespeare to a local audience. Once the first audience saw it, then every night we were getting capacity, capacity, capacity. People were enjoying the idea that they could still be entertained by Shakespeare, even the tragedy of 'Macbeth.' "
For anyone who posits a question about the continuing appeal of the works of the Bard, who wrote his last play in 1614, the most succinct – and perhaps the best – answer is "It's Shakespeare, stupid."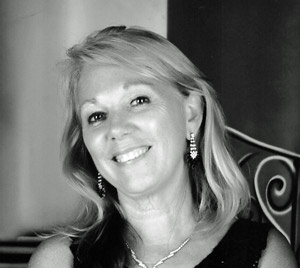 Sbordone supplied a more nuanced answer to that question: "If you accept the fact that Shakespeare is the greatest playwright of all time, that his themes are universal, that his characters are memorable and complex, that he seems to have been able to survive 400 years of different styles and audiences and philosophies and world views, then the simple comment that 'It's Shakespeare, stupid' is correct.
"Shakespeare gets a bad rap in high schools, being taught as literature in a language that is very alien to most people in this modern age. So, with that bad rap, you wonder if people will, one, go to see one of his plays, and if they see it, if the production is good enough to make them want to see it again — if it punches them.
"Let's face it: The great Shakespeare festivals in Stratford in England and Stratford in Ontario, and the Alabama Shakespeare Festival and others throughout the country survive year after year after year – thrive year after year after year. So why not here, once the ice was broken? We're hoping that's what happened."
The success of the City Rep/PCAF Shakespeare collaborations has both organizations considering future possibilities, even as PCAF itself is in Phase II of an ambitious four-phase, multi-year effort to create a full-fledged arts center at 1500 Central Ave. in Palm Coast.
According to its website, Phase II calls for enhancements to the existing pavilion, including a roof, a sound system, landscaping and fountains, and a common back wall to be shared with a future events center that is the main aspect of Phase III. Phase IV calls for a performing arts theater with three auditoriums with 2,200 total seating capacity, plus art galleries, lounges, studios, dressing rooms, rehearsal space, classrooms and offices.
Concerning further collaborations with area arts organizations and expanded programming in the near-future, Crouch said, "We have a lot of ideas brewing with limited volunteer resources to help us kick them off. I hope to see more theater on the stage because I think people love that. Working with theater groups, with CRT – I could see expanding that program a lot actually.
"It depends on a lot of things – what's the burden on us, what's the burden on the theater group. Right now we are producing the show (Shakespeare in the Park), so we're paying for it. When we have to raise the money to pay for a production, that slows us down a little bit until we have more manpower with which to do that."
Crouch noted that PCAF is part of the Innovation District designated for the Town Center area by the City of Palm Coast in May 2018. "We're involved with helping out with the Innovation District planning," she said.
The city's website notes: "As defined by the Brookings Institute, an Innovation District 'facilitates the creation and commercialization of new ideas and support for economies by growing jobs in ways that leverage their distinct economic attributes.' For Palm Coast, we plan to build on the Innovation District vision by leveraging proximity, density, authenticity and fostering it to become an experiential-living hub where our residents can live, work and play."
Palm Coast Mayor Milissa Holland told FlaglerLive that the Innovation District's "Kick Start incentive is available for both residential and commercial projects that are under way by Dec. 31, 2020. Through the program, the city provides credits for utility impact fees. For commercial projects like the performing arts center, credits are provided for the first 500,000 square feet."
Holland said the city is "very supportive" of PCAF and added, "We have an official public-private partnership in which we lease them their space, which is on city-owned property on Central Avenue, for $1 per year. Additionally, the City Council approved construction of the restroom facility on the property a couple years back at a cost to the city of $576,661. This year the City Council's legislative priorities include supporting a legislative appropriation for PCAF's cultural arts complex."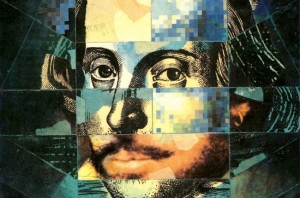 Sponsored by State Sen. Travis Hutson, that "local funding initiative request" calls for $3.1 million for a "space-frame roof system" for the 4,500 square-foot PCAF outdoor pavilion, with an additional $400,000 match from the State Cultural Arts Endowment Fund, Holland said. The request, which was submitted Jan. 1, is pending.
The city also provides annual cultural grants up to $3,000 – grants that City Rep, PCAF and other area arts organizations have been awarded in past years.
Asked if the success of PCAF and City's Rep's Shakespeare in the Park might motivate the city to up its $3,000 annual cultural grant to each organization in order to help support and grow their efforts even more, Holland said: "The annual cultural arts grant program is a City Council program, and any decision to allocate more grant funding to that program is something for discussion in the budget process. I will be bringing up a proposal during our City Council Strategic Action Plans discussion that will highlight a greater focus on the arts, in particular our downtown that will include funding options. I support the arts and fostering opportunities that will increase more options for our residents to enjoy in the future."
Crouch noted last year's production of "Macbeth" had attendees "flying in from Maryland and Virginia — now granted, these were friends of some of the actors, but they flew in because it was a Shakespeare performance. And we had students coming from Port Orange and the New Smyrna area.
"This year they're coming in from Orlando, Illinois and all around. Again, I'm sure these out-of-staters are related somehow to the actors, but still they're flying in for these performances, which I find amazing. People are very proud to partake in a Shakespeare performance."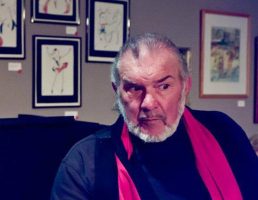 Just as amazing, Couch noted, is that the two leads in "Shrew" are commuting sizable distances for the opportunity to act in a Shakespearean production: Cameron Gagne, who plays Kate, is from Orlando, while Damon Dennin, who portrays Petruchio, is from Cape Canaveral.
Sbordone, the City Rep director and co-founder, said PCAF and the theater "are looking at Shakespeare in the Park as an annual event at this point."
But he also has a grander vision: "We're going to have this place (PCAF's performing arts center) that's going to become the center of our community, of our county actually. It's in its nascent form and — this is what I went to Nancy and Sam with initially — why not try to establish traditions that will make it outstanding, make it different from other kinds of these centers in surrounding areas?
"I find that Sam and Nancy are people who are risk-takers, who understand the arts and are not afraid to try things, and that made it a great symbiosis, a great joining together, because that's what CRT is all about."
–Rick de Yampert

City Repertory Theatre and PCAF will stage "The Taming of the Shrew" at 6 p.m. Thursday Feb. 21, 7 p.m. Friday Feb. 22 and Saturday Feb. 23, and 2 p.m. Sunday Feb. 24. Performances will be on an outdoor stage under an enclosed tent at the Palm Coast Arts Foundation's pavilion in Town Center, 1500 Central Ave., Palm Coast. For opening night Feb. 21, tickets are $60 general public and $50 Palm Coast Arts Foundation members, and include a reception at 6 p.m. Performances Feb. 22-24 are $30 general public, $25 PCAF members, $10 students with ID. Tickets are available by calling 386-225-4394 or online at palmcoastartsfoundation.com/events.
Nancy Crouch, Executive Director of the Palm Coast Arts Foundation. Photo provided by Palm Coast Arts Foundation
Damon Dennin portrays Petruchio in the City Repertory Theatre/Palm Coast Arts Foundation production of Shakespeare's "The Taming of the Shrew." Photo provided by Palm Coast Arts Foundation
Cameron Gagne portrays Kate in the City Repertory Theatre/Palm Coast Arts Foundation production of Shakespeare's "The Taming of the Shrew." Photo provided by Palm Coast Arts Foundation