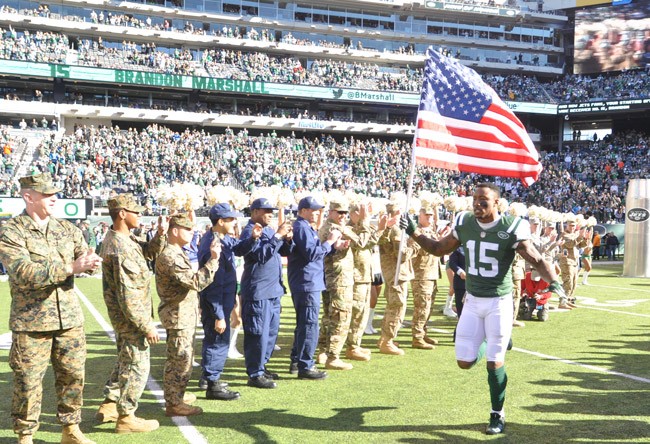 By John Kiriakou
I go to a lot of Major League Baseball games. I really love the sport.
Yet if you've been to a baseball game in the last decade, you've probably noticed some changes. National Guard members now perform flag ceremonies between innings. Military recruits are enlisted right on the field. Surprise reunions of deployed men and women and their families play out before an audience of thousands.
The games have morphed into choreographed patriotic events. Who's paying for this hoopla? As it turns out, the Pentagon.
Arizona Republicans John McCain and Jeff Flake announced recently that over the past four years alone, the Pentagon has shelled out at least $6.8 million for Major League Baseball, the National Football League, and other sports leagues to "honor" troops with cheap stunts at sporting events. The details are listed in a new Senate report.
The total tally may top $10 million — and even reach $100 million, if you count the military's marketing deals with NASCAR.
The senators call this military marketing "paid patriotism."
For millions of your tax dollars, the Pentagon is buying things like ceremonial first pitches for recent veterans, club-level seats for vets at football games, and airport greetings for returning service members.
If that sounds crass to you, you're not alone.
"We appreciate if they honor the men and women in uniform, but not to get paid for it," said McCain, himself a decorated war hero.
"If the most compelling message about military service we can deliver…is the promise of game tickets, gifts, and player appearances," his report concludes, "we need to rethink our approach to how we are inspiring qualified men and women to military service."
I'd go further than that.

Patriotism is a good thing. It can be unifying and inspiring. But what we're seeing at sporting events isn't patriotism. It's nationalism — propaganda, even — and it's potentially dangerous.
The Pentagon even pays for "sponsored" renditions of God Bless America.
Irving Berlin wrote that song in 1918 as a show tune for a revue called Yip Yip Yaphank. Years later, it served as the official campaign song for both Franklin Roosevelt and his Republican opponent Wendell Willkie. In the 1950s it was adopted by the fledgling civil rights movement before becoming a rallying cry for supporters of the Vietnam War in the '60s.
On September 11, 2001, God Bless America began a new life when members of Congress sang it on the steps of the Capitol — supposedly spontaneously — as they gathered to mourn the terrorist attacks from earlier that day.
Since then, it's become an official part of Major League Baseball games. In several stadiums the tune has replaced Take Me Out to the Ballgame in group sing-alongs during the seventh-inning stretch.
In fact, this former show tune has become mandatory in some places.
In 2008, a fan at Yankee Stadium was restrained and then ejected by police officers for attempting to leave his seat for the restroom while the song was playing. The following year, three minor league fans of the now-defunct Newark Bears were ejected from the stadium for refusing to stand during the song.
If it's freely chosen, standing for the national anthem is patriotic. Forcing people to stand forGod Bless America isn't.
This is about more than taxpayer money. The government has no business propagandizing the American people.


John Kiriakou is an associate fellow at the Institute for Policy Studies. He's a former CIA counterterrorism officer and senior investigator for the Senate Foreign Relations Committee.
Download "Tackling Paid Patriotism: The Oversight Report"

Click to access tackling-paid-patriotism-oversight-report.pdf