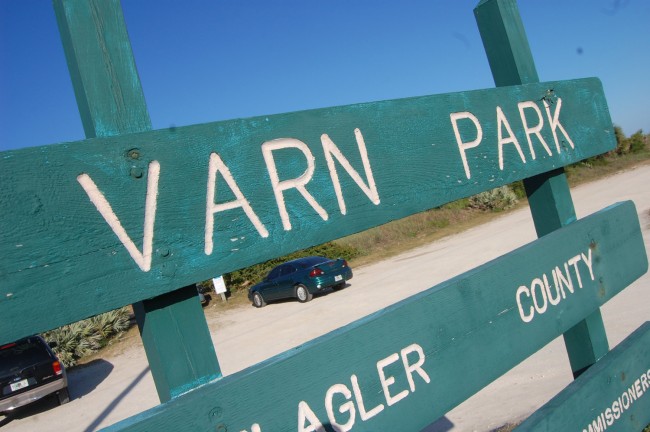 At 7:40 p.m. Saturday, a Flagler County deputy was dispatched to 14 Elder Drive in Palm Coast. There had been a verbal disturbance there between Scarlet Bouler, 41, and her husband Paul Bouler, 49.
On his way to Elder Drive, deputy Alfonzo Dillar got word from the dispatch center that Rev. Alberto Esposito of Santa Maria del Mar Catholic church in Flagler Beach had called on behalf of Scarlet, who was at the church with him, and who had told him of the verbal altercation.
Scarlet, according to a police report, said she had "left the residence to pick up food from McDonald's and when she returned, the children told her [Paul] walked out of the house concealing an unknown object to the side of his leg." Scarlet was worried that the unknown object may have been the handgun, a .38-caliber revolver, stored in the master bedroom.
A deputy went to the church to speak with the priest and with Scarlet Bouler while Dillard and another deputy went to 14 Elder Drive in an attempt to locate Paul. A dark-green passenger car was there, backed into the driveway. It was Bouler's daughter's car. There was "no response to the knocks at the front door and no one observed inside of the residence from looking in through the windows," a report states. "From the window view, the residence appeared normal with no signs of a disturbance." The couple's children were with their mother, at the church.
The initial call to Elder Drive was changed from a disturbance to a "welfare check," a police report states, "due to the victim never being identified with a weapon" and never being heard "making threats toward himself or anyone else."
Paul's car, a black Honda Civic, was not in the driveway at the couple's home.
An hour and a half later, deputy Christopher Santoianni was patrolling and conducting a security check at Varn Park, the small, oceanfront county park on State Road A1A, 5 miles north of Santa Maria del Mar church.
A black Honda Civic was parked there. It was the only car in the parking lot, just north of the entrance, to the left of a walk-over that goes down to the beach.
"Initially I approached the vehicle from the south side and didn't observe anyone in the vehicle," the deputy reports. "After approaching from the north side I saw a white male slumped over in the drivers seat." The deputy, who had been aware of the Bouler matter, ran a check of the license tag. It proved to be Paul Bouler's car. When the deputy approached the car from the passenger side, he saw the telltale signs of a self-inflicted shooting. "I also saw a revolver in his right hand which was lying on his lap. I then backed away from the vehicle and waited for back up units to arrive."
Paul Bouler was pronounced dead at the scene at 9:25 p.m., with Engine 41 of Flagler County Fire Rescue standing by. Medical Examiner Investigator Kenny Moore later responded to the scene, along with Flagler County Sheriff's detectives. Saxon's towed the Honda Civic.
By then, Scarlet had returned to her home on Elder Drive. A call was placed to Father Esposito who, along with Linda Blum, the Flagler County Sheriff's Office's victim's advocate, went to Elder Drive to inform Scarlet of her husband's death. Scarlet, a police report concludes, "was transported to Florida Hospital Flagler in reference to a history of heart problems."
Bouler, a lawyer, had been teaching at Seminole State College in Sanford where, according to reviews on Rate My Professors, he was exacting but popular. "This professor is great, he knows what he is talking about rarely using the book," goes a review written just two weeks ago, "he is very understanding and takes time to ensure you understand. great prof."
"Amazing professor for any law class. Really funny and laid back. Really tries to be in sync with his students. Almost impossible to do poorly in his class, unless you are a bum," went another.