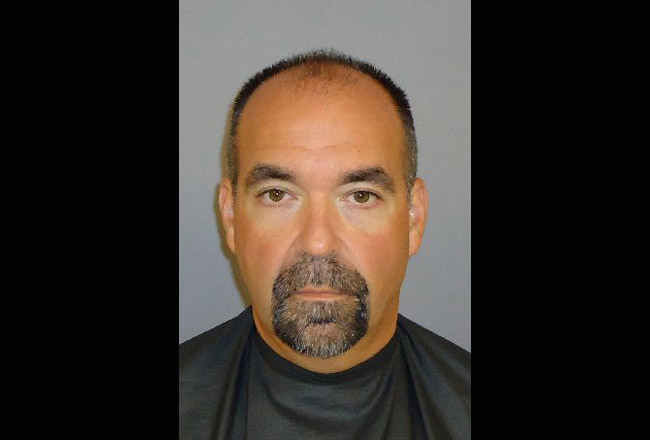 The area of Narrowsburg in Upstate New York is rural, sparsely inhabited, quiet. A few days before Christmas four years ago, at dawn, a split-level house at 222 County Road 25 was ravaged by fire. When it was over, authorities discovered the charred body of Catherine Novak, 41, in the basement of what remained of the house.
Novak had been a member of the Sullivan West School Board for three years, then a data specialist at the district's central office. She also had, at the time, a son, Nicholas, in kindergarten, and a daughter, Natalee, in fourth grade. She was estranged from her husband, who was living in Long Island. The children were supposedly with him at the time.
On Thursday, the Flagler County Sheriff arrested Paul Novak, 45, who was living at 18 Lewiston Court, on a warrant from New York State. Novak is charged with second degree murder and arson. Also charged with second degree murder was 40-year-old Scott Sherwood of Lindenhurst, N.Y. Sherwood is being held without bail at the Sullivan County jail.
Novak had picked up the children the day before the blaze.
The autopsy revealed Catherine Novak "was unable to breathe after debris from her burning house piled on top of her chest, though levels of carbon monoxide in her body weren't enough to kill her," the Herald Record, a Hudson Valley newspaper, reported. "That left investigators wondering if she died before the fire ignited. Medical and criminal investigations didn't find evidence that she was killed before the blaze. […] Soon after the fire, investigators said they couldn't pinpoint a cause of the fire because it burned so thoroughly that little physical evidence remained. A state police investigator at the time said they had ruled out accidental causes and did not find any accelerants or evidence of arson."
New York State Police had been investigating the case since 2008.
Novak bought his Palm Coast home on Lewiston Court in June 2009, according to property records, for $359,900.