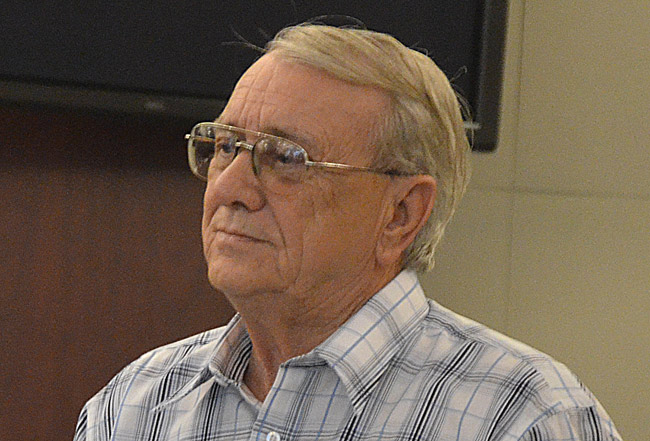 Almost a year ago, during an April bond hearing for Paul Miller, the 66-year-old Flagler Beach retiree who faces a second-degree murder charge for shooting his neighbor to death across a plastic fence separating the two men's properties, Miller's attorney let slip that she might invoke a Stand Your Ground defense for her client.
"Obviously it's going to be up to the court and the jury whether or not that was justifiable use of force, and under Stand Your Ground," Milissa Moore-Stens, the defense attorney handling the bond hearing, said at the time. Moore-Stens has since been elected Flagler County Judge. The case was her then-partner's, Doug Williams, who subsequently did not speak of his strategy, neither denying nor affirming that Stand Your Ground would be invoked.
Monday morning in a hearing before Flagler County Circuit Judge J. David Walsh, Williams made it official: he is filing a Stand Your Ground motion on behalf of Miller, and it will be done soon, because Miller's trial is scheduled for later this month.
Two outcomes are possible: Walsh could grant the motion, which means that he would accept the argument that Miller shot his neighbor in self-defense. Miller would be immune from prosecution. But the court case would not necessarily be over. The prosecution could appeal the judge's decision to the 5th Circuit Court of Appeal. Alternately, the judge could reject the Stand Your Ground motion, the case would proceed to trial, and it will be up to a jury to decide Miller's fate.
Two recent Florida examples are instructive.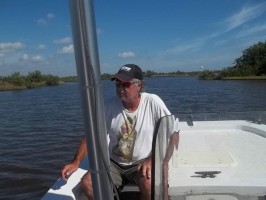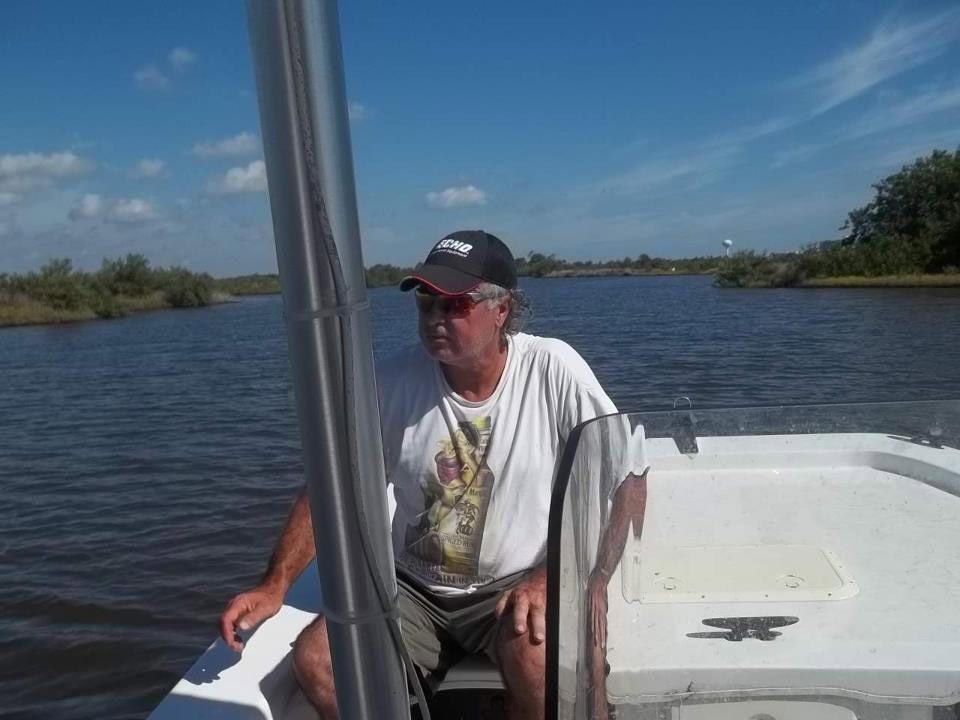 In early November, a circuit judge in Orlando ruled against granting a stand your ground motion in the case of Timothy Davis Sr., a retired cop who'd shot his 22-year-old son after Davis said he'd been severely beaten. There was surveillance video of the shooting, showing the cop retrieving a gun from a car and shooting, which convinced the judge that the shooting was not justified under the law. There is no video in Miller's case. There is only a 911 call Miller himself placed. He describes in matter-of-fact and colloquially foul terms how he shot his neighbor.
The same November day, a circuit judge in Collier County granted a stand your ground motion filed in the defense of Gonzalo Venegas, a 47-year-old construction worker who stabbed and killed fellow-worker Oscar Quintero, 41, as the two worked on the Collier County Courthouse Annex. The case was messy from the start: sheriff's detectives had continued to question Venegas even after he'd requested a lawyer, so several statements he made about the alleged murder weapon were thrown out. The prosecution claimed that that fatally damaged its case. As the case returned to court with limited evidence, the judge was compelled to grant the motion.
The prosecution's case, in other words, had to be unassailable on procedural grounds well before it might have gotten to a jury for it to withstand the scrutiny of stand your ground. That will very likely be the case with Paul Miller's prosecution. But it may just as well suggest that absent a stronger, classical defense by his attorney—on self-defense grounds, which are not readily evident from the facts so far revealed—going the way of stand your ground may be a tactical maneuver to test the prosecution's vulnerabilities.
Miller shot Dana Mulhall, 52, last March 14 as the two men argued across Miller's fence about Miller's barking dogs. The two houses are at 1336 and 1340 South Flagler Avenue. Mulhall was not armed. Miller claims he thought Mulhall was armed, because according to Miller (and what Miller told cops when he was first questioned) Mulhall told him that he had a gun "too," though Miller claims he never told Mulhall he had a gun. Miller says Mulhall reached behind his back, at which point Miller shot him with a 9mm pistol, and did so five times, "even after the victim attempted to retreat," by Miller's own description to cops.
Miller's defense is arguing that Mulhall was the primary aggressor. But Miller's arrest report, his own description of the moments that led to the shooting (he left his porch and went toward the fence, which Mulhall never crossed), his demeanor in the 911 recording and some of the evidence so far presented by the prosecution at a bond hearing—that two witnesses who heard the men argue, but did not see the shooting, never heard Mulhall threaten Miller—may make it very difficult for the defense to build a credible stand your ground case. So do the forensics of the shooting itself: four of the five bullets that struck Mulhall did so as Mulhall was fleeing. Two were in his back. Mulhall died near the stoop of his front door, well away from where the argument had taken place.
Tactical procedures may then come in play.
One of those tactical moves was in play today: Miller's defense is requesting an interpreter—for Miller. He is an American, his mother tongue is American English, from Tennessee. He has a Tennessee drawl, though not the sort of drawl that would sound foreign to any Southerner, or anyone familiar with the Southern accent. The linguist, approved by Walsh at the rate of $200 an hour, would literally interpret Miller's dialect as he spoke it in the 911 tape, for example, which is one of the central pieces of evidence for both sides. Both prosecution and defense are already jockeying over the meaning of Miller's words and demeanor in the call, and will likely parse every word, intonation and inflection as the case moves forward.
The mere use of an interpreter, when English is the language being used (and when the 911 operator at no point had difficulties understanding Miller's words, though Miller himself appeared slightly confused about the whereabouts of the gun during the call) suggests that the defense's cultivation of reasonable doubt over the murder charge will focus in part on sowing uncertainty about the meaning of Miller's own words, since they are among the prosecution's strongest evidence against him.
The case is developing as the nation wrestles with the consequences of gun violence, the rights of individuals to be armed—and, in states like Florida, to use their weapons—and the limits of gun control. Florida is the first state to enact a stand your ground law, which expanded the Castle Doctrine. The Castle Doctrine is a common law principle that would allow an individual to use deadly force in defense of person, when bodily threatened on one's own property. But the castle doctrine entails a series of conditions that rigorously restrict allowable use of deadly force to particular circumstances, including an actual intrusion into one's property, followed by clear intent to do harm.
Stand your ground expands the principle—and codifies it—into an allowable defense that does away with many of the conditions of allowable use of force. Still, even Florida's stand your ground law does not make room for its invocation absent clear aggression, or when the defendant pursues his assailant (as George Zimmerman at one point pursued Trayvon Martin before shooting and killing him—-after the two allegedly fought—-a year ago in Sanford.)
In Miller's case, and according to Miller's own original description of the events of March 14, 2012, Miller had heard Mulhall complain about Miller's dogs across the fence, and use obscenities, while Miller was in his garage. Mulhall had then gone into his house. Miller went to his own house, retrieved the gun, and came back out to the porch, where he sat, as if waiting, Mulhall reemerged and an argument ensued. Miller then left his porch and approached the fence to face Mulhall, who at no point had done more than yell and, according to Miller, cuss, while also seizing on the fence (it's on Miller's property) and shaking it. But the prosecution will likely point out that Mulhall immediately let go of the fence when Miller told him to (according to Miller). And at no point was Mulhall on Miller's property.
Miller has one more pre-trial hearing on Wednesday.