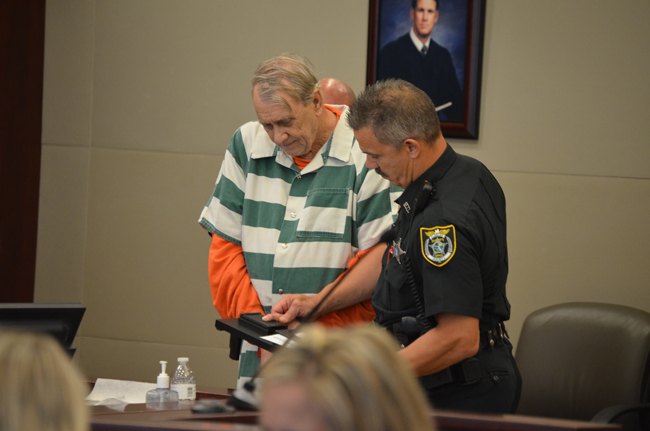 The Florida Department of Corrections does not take proximity to family when it settles on a final destination for the 100,000-some inmates in its custody.
Paul Miller, the 66-year-old Flagler Beach resident sentenced to life in prison in June for the murder of Dana Mulhall, his neighbor, in 2012, was moved this week to what may be his permanent home for the rest of his life: Dade Correctional Institution in Florida City, south of Miami, some 350 miles from his home–and spouse–in Flagler Beach.
Miller, who will turn 67 on Set. 19, is appealing the conviction. He is being represented by the Public Defender's office.
After his sentencing, Miller was booked in at the Central Florida Reception System, 10 miles east of Orlando International Airport. He was assigned inmate number is V43515. On Aug. 5 he was transferred to the South Florida Reception Center in Doral, just west of Miami, and on Thursday he was booked in at Dade prison, a 1,500-inmate minimum and medium-security prison at the edge of the Everglades.
Among the prison's "betterment" programs: Alcoholics Anonymous, Anger Management, Culture Club Opera, Marriage Encounters, Music Theory and Wellness Education.