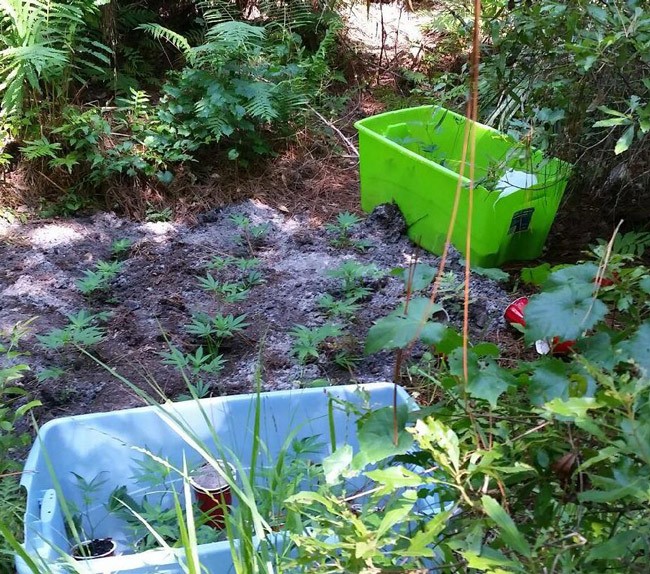 Tyrone Patterson, a 37-year-old resident of Palm Coast's R-section who was charged with child abuse in March–he was upset over a messy house–and had previously had numerous drug charges against him dropped, is at the Flagler County jail on $720,000 bond and facing numerous charges of trafficking cocaine, growing marijuana, and battering an individual. He is alleged to have operated a crack and marijuana distribution house in Bunnell.
The father of two who was raising four teen-agers with his girlfriend at 11 Riverview Place was arrested Thursday afternoon in the culmination of an investigation by the Florida Department of Law Enforcement Tri-County Task Force. The Flagler County Sheriff's Office Special Investigations Unit (SIU), the Bunnell Police Department and members of the Sheriff's Office SWAT team carried out the search warrant at 804 Hymon Circle in Bunnell.
On several occasions going back to April the sheriff's office used an informant to conduct undercover buys of crack from Patterson, in one case buying 44.7 grams for $1,960, in another case buying 9.4 grams for $550, and on a third occasion buying 44.9 grams of crack for $2,000.
The Hymon Circle is less than 1,000 feet from the Carver Center, also known as Carver Gym, in South Bunnell. Trafficking drugs within a facility considered to be a public recreation site increases the severity of the criminal charges.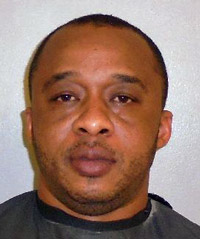 When the warrant was served Thursday, Patterson was at the wheel of his Dodge Durango, by the side of the Hymon Circle address. A search of the Durango produced 46 grams of crack and 4 grams of powder cocaine. Three marijuana plants were discovered in the house, and 29 plants were counted on the grounds in the woods behind the house, according to Patterson's arrest report.
Additional arrests are expected as the investigation continues, according to the sheriff's office. "I am extremely pleased with the collaborative efforts of the FDLE Tri-County Task Force and our detectives in stopping this amount of cocaine from being distributed on our streets," Manfre said. A sheriff's office news release notes Patterson's previous arrest on the child abuse charge, but not his numerous previous arrests on drug charges, including a cocaine trafficking charge in 2005, which were dropped.
Trafficking more than 28 grams of cocaine is a first-degree felony that, upon conviction, exposes a suspect to 30 years in prison. Cocaine possession with intent to sell is a second-degree felony (up to 15 years in prison on conviction), and growing marijuana is a first degree felony (five years).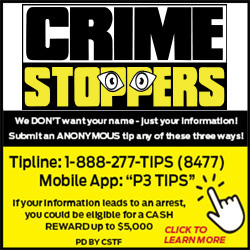 Patterson's felony arraignment is on July 6 before Circuit Judge J. David Walsh.

A DUI Arrest Turns Violent
Flager County Sheriff's deputies had to use force to restrain a seemingly drunk 28-year-old woman who became combative to the point of allegedly punching a deputy after she was found passed out at the wheel of her Chevy Equinox on U.S. 1 late Wednesday night. Cassandra Shields, of Troutman, N.C., was charged with battery on a law enforcement officer and drunk driving.
Deputies had responded to the car's location at the intersection of Matanzas Woods Parkway and Luther Drive in Palm Coast after getting a report of a woman slumped over, unresponsive. When deputies arrived, they could hear her snoring. They woke her up. At first she was friendly and cooperative in a buzzed sort of way: she smiled at a deputy when the deputy asked her name, shook her head when asked if she wanted to talk, then said she didn't know how long she'd been parked, where she was or where she was staying, and at one point mentioned "her wife" and passed $30 to a deputy who'd asked her for her license. he could not finish her sentences, but spoke of her "terrible upbringing."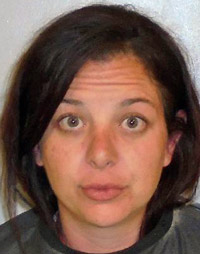 When two deputies spoke to each other, she approached them, asked what they were saying, and when told that it wasn't her business, she got upset. That's when the situation turned confrontational. "She became argumentative and ordered us to tell her what we were talking about," the female deputy writing the report noted. She said she would not comply with field sobriety exercise requests, and approached two deputies as she kept telling them "No." One of the deputies put his hands on her shoulders, pushing her back and telling her to move away from him. Shields then allegedly raised her hands and flailed them toward the deputy, pushing and striking him as he attempted to restrain her, according to the report.
"She then began yelling several profanities toward us while still attempting to strike deputy West," the report notes. That's when she was taken down, handcuffed, and placed in a patrol car. A fire rescue unit responded to the scene to check on any injuries. Shields said she had not been injured, and after briefly saying she wanted to go to the hospital, she said she'd go to the jail instead.
Deputies located a bottle of Zinfandel Sangria in her car, and a white plastic cup in the center console, with a straw, and liquid matching the color of the wine. Deputies also located a grinder, a glass smoking device and a clear baggie, which allegedly smelled like marijuana, but no actual pot.
As Shields became combative in the car, a deputy restrained her feet to the ground with a strap, but then became abusive toward the female deputy, threatening to knock her out and warning her, "good luck sleeping, bitch." Despite the strap, Shields was able to knock the rear partition of the car, causing minor damage. After some more flailing at the jail, she calmed down, but refused to take a breathalizer test.
Shields remained at the Flagler County jail Friday on $2,500 bond.

A Pit-Bull Dog-Bite in the Mondex
A resident of Butternut Avenue in the Mondex was injured in a dog-bite attack on June 2 when, according to the victim, a pit bull-like dog ran out of an open gate and attacked her dog, which she was walking.
Pamela Traugott, 58, said she was walking her dog down Forrest Park Street, near house number 2286, when the black and white dog weighing about 60 pounds charged. Traugot said she tried to punch and kick the dog off of her dog, but the assailing dog bit her on her right forearm. She eventually got the dog off of her, and it fled back into the yard at number 2286, through the open gate, according to an incident report.
Traugot said she had never seen the dog before. A rescue unit bandage her arm for puncture marks. She later went to Florida Hospital Flagler for evaluation, as it wasn't known whether the attacking dog had rabies. Her dog suffered lacerations to the ears but appeared to be in good condition otherwise.
When the investigating Flagler County Sheriff's deputy knocked at the door at Number 2286, Ricardo Santaella, 71, opened the door, and immediately a dog matching the description of the alleged assailing dog ran out. The incident report identifies it as a black and white pitbull mix. Santaella told the deputy that the dog had been inside all morning, and denied that the dog had attacked anyone, calling the accuser a liar and describing his dog as nice and friendly.
"While on scene, the front gate was open and the dog was in the yard without a collar or leash," the report notes. Asked to provide paperwork on the dog, including vaccination records, the owner said his wife had it all, that she was in Colorado and he had no means of contacting her.
Animal control was notified.