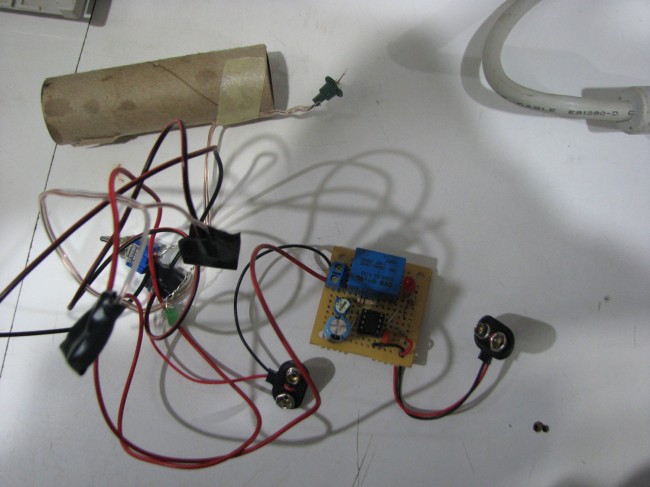 "Just a couple of kids having fun in a stupid way." That's how Patrick Taylor Cossette, the 20-year-old man arrested Sunday evening allegedly for possessing home-made bombs and setting one off in an uninhabited area of Seminole Woods, described the incident to FlaglerLive earlier today. He had bonded out from the Flagler County jail and returned home to his apartment in Daytona Beach. (See Sunday's story here.)
"I'm not a terrorist or anything. I did not want anyone to get hurt, and that's exactly why I traveled 45 minutes to a location that was safe," Cossette, a graduate of Flagler Palm Coast High School, said. Friends had previously introduced him to the vacant area of Seminole Woods, south of Citation Parkway, as a good place to ride all-terrain vehicles–or set off what he termed "firecrackers."
Cossette was there with three friends Sunday afternoon: Erica Jane Mascher, 18, of Sand Dunes Drive in Ormond Beach, Megan Ann Heiderscheid, 20, of Papaya Street in Bunnell, and Anthony Quinn, 20, of Wood Center Lane in Palm Coast. None had been in trouble with law enforcement before. The three friends were given trespassing citations and released.
Cossette faces felony and misdemeanor charges including making or throwing a destructive device and possessing burglary tools, such as a blow torch, although he explained that he used the blow torch as he did other items: to indulge "a great fascination with rocketry and firecrackers" he's has since he was 13. In his interrogation with agents of the Bureau of Alcohol, Tobacco and Firearms (ATF) Sunday, Cossette said once he explained how he went about making the firecrackers (or bombs), including the fact that he made them with paper rather than plastic, to prevent shrapnel, agents were more inclined to believe that he had no ill intentions.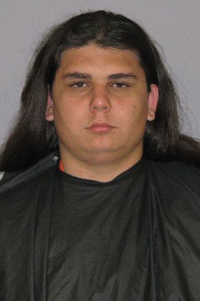 "The largest firecracker we had there was the equivalent of half a stick of dynamite," Cossette said. The one device that he did set off, apparently with a Flagler County Sheriff's deputy near the scene and approaching the group of four (though Cossette was unaware of the deputy's presence), he described as a "standard M-80." None of the material at the scene was illegal, he said. In interview with deputies, he said he acquired it all on the Internet. ATF agents searched his home while he was in the Flagler jail, but Cossette said it was not likely that the search would have turned up anything illegal.
A sheriff's report, written by Flagler County Sheriff's deputy Robert Blanton, shed more details on Sunday evening's bomb scare.
Blanton was patrolling in the area of Seminole Woods when he first noticed a white Ford van with Florida tags parked in the 5000 block of Seminole Woods Blvd. The deputy was responding to a trespassing call. He responded to an unrelated call and returned to the scene, at which point a red Honda with Florida tags was parked next to the white van. Blanton went on foot inside the woods around Dry Lake, noticed fresh footprints, then saw Cossette and his friends "standing upon some hill mounds on the other side of the clearing," on the south end of Dry Lake. Two other deputies, one of them with a K-9, told Blanton they were also near the scene. It was at that point that the deputy heard a loud explosion–the one explosion of the afternoon, which Cossette said was the M-80 he made.
Blanton drew his firearm and intervened, ordering the group to show their hands. Cossette, according to Blanton's report, tossed a five-gallon bucket into the woods and at first denied he'd set of an explosive: "Cossette advised me that they had heard it too and that they were looking for where it came from as well," Blanton wrote. "He stated that he seen [sic.] an unknown person run away and that it must have been them. Sgt. Bray and Deputy Dailey then came on scene and were advised further about the incident. I then located a plastic grocery bag lying in the grass off to the side of one of the dirt mounds. I picked up the bag and began to observe several items inside. I observed another clear plastic bag inside with a gray powder substance inside with 'Theromite' written in black letters on the outside of the bag. The bag also contained a small measuring device" and strips of magnesium.
"While still holding the bag, I observed that there were approximately 8-12 small red cylinder capsules with fuses attached to them and a larger one tan in color with the same fuse, approximately six inches in length and one inch in diameter. The bag was then immediately placed back on the ground due to all the materials appearing to be many sorts of home made explosive devices."
The sheriff's report did not refer to the devices as "bombs," home-made or otherwise. The St. Johns County Sheriff's Office's bomb squad, which arrived on the scene in early evening, set off at least two devices later that night, while the section of Seminole Woods Blvd. south of Citation. But it was only after Cossette was put under arrest, when deputies searched the two cars (with the owners' written permission), that the road was closed, once deputies found more suspicious items in the white van.
Late this afternoon, the sheriff's office released three images of the material recovered (and, obviously, the material not detonated by either Cossette or the St. Johns bomb squad).
"This was not a terrorist-related incident. Mr. Cossette is the lone individual involved," said Sheriff Donald W. Fleming. "This entire situation was created by Mr. Cossette who apparently likes to build things that explode. He ordered the materials for the bomb off the Internet and built them at home. He also utilized Google Earth to find a remote location to detonate the devices."
The Sheriff added that at no time were residents in the area in any danger.
Cossette was briefly held in the Flagler County Inmate Facility on $12,000 bond before he bonded out today. He says he would be contacting a lawyer on Tuesday.
The Sheriff's office released the following images (the grenade is a training grenade, not a live one, according to the sheriff's office):