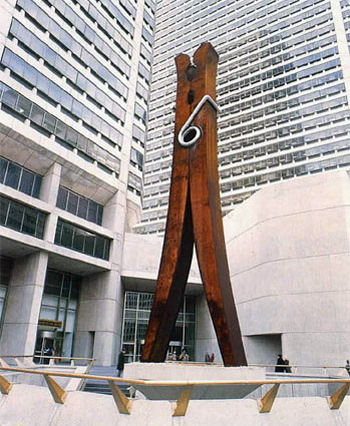 The print media is for the most part in unassisted suicide mode. It's happening everywhere. This is a periodic look at the unfortunate throes in our own backyard as the News-Journal declines from a community force to be reckoned with — a newspaper worth admiring or loathing but rarely eliciting indifference — into what H.L. Mencken once said of a state that should remain nameless: "dull and degraded." (For more details about this feature, click here.)

The Pat Rice era began at the $218-a-year News-Journal in late April. That's the editor who replaced Don Lindley. For a few days, Rice showed promise. News glimmered here and there on $218-a-year News-Journal pages, though the meatiest work–a Derek Catron series on Volusia's emergency services–predated Rice's arrival. And a core of beat reporters covering cops, the environment, social services and health care is such that even if a Klingon was in charge, they'd still be doing what they do best in spite of their surroundings' infatuation with fluff.
Flagler is another story. It might as well be a Klingon outpost. Wednesday's Flagler content in our Flagler edition: one story (a quickie by a Daytona-based cop reporter on a cat lady's run-in with bad checks.) Thursday: zero. Friday: another quickie on Flagler's manatee rules committee appointment, though that story was five days old by then. Saturday: zero. There's always the News-Tribune, if you get it (in every sense of the term), but even that broadsheet's Wednesday and Saturday editions add up to two or three stories that, with some generosity, can be termed news you must know, as opposed to Twinkies in print.
Let's not blame the messenger overly much. Pat Rice is to News-Journal chief Michael Redding what Whoopi Goldberg's Oda Mae Brown was to Demi Moore's forgettable sop in "Ghost"–an ethernet connection to what makes Redding gel. And there was a hint of exasperation in Rice's recent email to staffers banning blue jeans, presumably on orders of polyester provenance: "Believe me, I have no interest in becoming the fashion cop. It's not why I got into the newspaper business." Still, it appears that together Redding and Rice are forming a hell of a team for local journalism on R&R.
Rice's "main goal as editor," he wrote in a note to readers, is "to increase the amount of 'local' news readers find in the News-Journal each day." Those quotes around the word local are curious, suggesting a subjective interpretation of the term, or a disclaimer, rather than engagement with its responsibility. Of course you'll put quotes around "local" when your idea of local news is the fashion sense of mail carriers, the latest circle-jerk of your business community, or a front-page obsession with every shred of dirty laundry you can find on the local black college while letting the white one skate by unmolested.
This morning's paper had quote marks around "local," "news" and "newspaper."
On Friday the latest jobs report showed the biggest jump in job creation in four years. No word about that anywhere in the paper until you get to the business page toward the back of the thing, by which time most readers have given up hope. The bold-font lead story on the front page? That collective onanism special the News-Journal has become very good at: quote after quote from business "leaders" (those quote marks again) gathered around a table to say how good things are, or are about to be, as business "leaders" girthed on babbittry and self-delusions are programmed to do whatever the dismal conditions may be around them.
It's a news organization's job to put those delusions in perspective. It's the $218-a-year News-Journal's job to play up the delusions.
Case in point: The story reports in the third paragraph that "home foreclosures are down." This is what you'd have read in the same paper on April 15: "Foreclosure activity in Volusia and Flagler counties jumped back close to record numbers in March after a slight dip in February." Deeper in the story we learn that the 2,099 foreclosures in the first quarter–a staggering number any way you look at it–amounted to 15 percent fewer than in the same period the previous year.
That's what business "leaders," who have no clue what thousands of foreclosed people are going through, interpret as a county "poised for growth." That's the kind of crack analysis you can expect from your $218 subscription to the News-Journal. The paper naturally forbids its own reporters (who each have more institutional history of the region in their little finger than R&R have in their combined lives) from providing needed analysis because it would make their business subjects look like clueless deceivers, and you can't soak advertising dollars from them if you do that.
Here are a few correctives to Volusia County's business "leaders"' tumescent perspective, compliments of the Tallahassee-based Florida Center for Fiscal and Economic Policy:
Nearly 50 percent of all mortgages in the state are "underwater." That's some 2 million homes.
Home foreclosure rates are 78 percent above the national average.
Recession or no recession, almost 50 percent of jobs in Florida pay at or below 150 percent of the federal poverty level. In fairness to the business community, that sort of numbers get it all excited, because most business "leaders" love nothing better than paying the least wages possible. It's what you call a "right to work to the bones" state.
Florida ranks 7th worst in income inequality between middle earners and the rich.
Poised for growth? You mean to resume the kind of growth that split Florida between the rich and the rest in the past decade? Delightful.
And here's a news flash for you: You can get The New York Times delivered to your home seven days a week for six months for less than the News-Journal's $218 a year, or five days a week for a year for less than that, knowing that one day's worth of news content in The Times adds up to roughly three months' equivalent in the $218 News-Journal. Or you can read FlaglerLive.com for free.

Sunday morning update: Turns out the onanism around the business table was nothing compared to the R&R duo's desire for a little action of their own. They're devoting a full page to "Reader feedback about the News-Journal"–letter after letter gushing about "bringing balance back." It is after all possible to parlay a massage parlor into print. A critical letter or two is thrown in there for effect, but it's remarkably ironic how a collection of letters preaching balance is the result of systematic censorship of any letter, and there were many, remembering the Davidsons in a better light, criticizing the paper's unbalanced lurch to the right, and citing reasons and names for canceling subscriptions. The page also breaks the newspaper's own style in every reference to Redding, who is always Mr. Redding: the only thing trumping Fox in the new paper is a Trump complex. Rice runs another column as well, though it's garden-variety provincialism. blandness has never soared so high since John Ashcroft was his own American Idol.