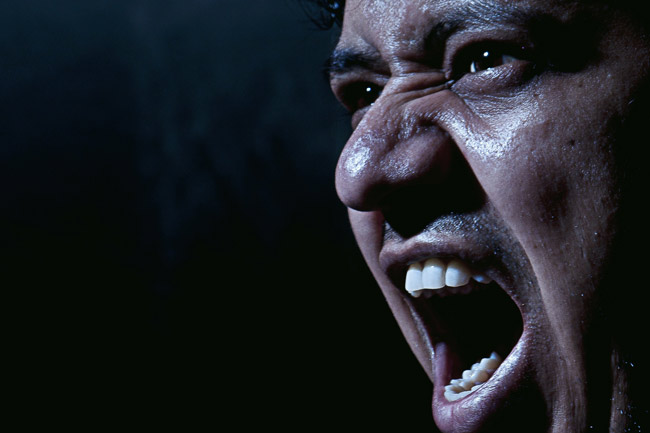 A bill giving parents more say in the fate of failing schools passed the House over bipartisan opposition Thursday and now heads to the Senate, where it died last year on the final day of session.
The measure (HB 867), part of a package of education bills approved Thursday, passed the House on a 68-51 vote.
Crossing party lines to oppose the measure were seven Republicans: Rep. Halsey Beshears of Monticello, Rep. Mike Fasano of New Port Richey, Rep. Tom Goodson of Titusville, Rep. Ed Hooper of Clearwater, Rep. Travis Hutson of Elkton (Hutson represents Flagler County), Rep. Holly Raschein of Key Largo and Rep. David Santiago of Deltona.
House Speaker Will Weatherford, R-Wesley Chapel, said he was pleased the bill passed, and brushed off questions about the opposition from members of his own party.
"We didn't whip it at all," he said. "It was one of those bills where we let members vote how they want to vote."
Commonly known as the "parent trigger" bill, the proposal would allow parents to petition their school district to consider a specific turnaround option for a school that receives an "F" on the state report card for two consecutive years. If the district rejects the parents' plan in favor of another one, the State Board of Education would choose which plan would be implemented.
The debate in the House largely followed the well-worn paths of the past two years, with Republicans saying the bill promotes parent involvement in schools while Democrats argued that the bill would allow well-funded for-profit education companies to bankroll petition efforts and take over a school.
"Let's recognize that while failing schools abandon children, parents never do. … And so, if schools are unwilling to change, we have a moral obligation to force that change," said Rep. Matt Gaetz, R-Fort Walton Beach.
Rep. Cynthia Stafford, D-Miami, argued that parents aren't the only ones with a stake in what happens to a school.
"The alumni, the business community, the church in the community, the residents in that community all have a vested interest in that school," she said. "The bill allows a group of parents to change the status of a given school forever, not just while their own child is there."
Attention turned quickly to the Senate, which defeated the bill on a tie vote last session.
"Now it's up to the Florida Senate to kill this bill which puts corporations before parents, students, and teachers," said Scott Arceneaux, executive director of the Florida Democratic Party. "We must not let partisan politics cloud our children's futures."
But supporters say the fight in the Senate will be different in two respects. First, many of the renegade Republicans who voted against the measure — including Fasano — are no longer in the Senate. Second, the bill last year was different, Senate President Don Gaetz said, because it didn't cast the petition as a recommendation.
The initial draft of last year's bill would have required school districts to implement a plan backed by a majority of the parents at a school, but that was softened to a recommendation in later drafts.
"So the fact that we have 15 new senators and the fact that the bill is not the same means that I think last year's vote is not necessarily a telltale of how the vote will come out this year," said Gaetz, R-Niceville.
The House also approved several other education measures Thursday, including one (HB 7029) aimed at opening the state to more online education providers. Democrats slammed the measure for cutting the funding for the Florida Virtual School and for doing away with a provision requiring online education providers to be based in Florida to receive state funding.
"They could be in China, they could be in India, they could even be in North Korea," said Rep. Irv Slosberg, D-Boca Raton.
Republicans dismissed those criticisms as fear-mongering, saying that the State Board of Education would still have to approve any online education provider. And they said Democrats were missing the point.
"This bill is not about providers," said Rep. Manny Diaz, R-Hialeah. "This bill is about children."
The bill was approved 82-37.
The House also voted 87-29 to approve a bill (HB 7009) toughening standards on charter schools. Some Democrats dropped their opposition after Republicans took out a controversial portion of the bill dealing with when a charter could obtain unused public school buildings.
And the chamber passed bills cracking down on cyber-bullying (HB 609), encouraging schools to recognize "American Founders' Month" in September (HB 295), promoting the use of school recreational facilities for non-school activities (HB 525), and making it a third-degree felony to give harmful material to minors on school grounds (HB 113).
The House also voted out a measure (HB 461) requiring individual educational plans for deaf or hearing-impaired students to address communication.
–Brandon Larrabee, News Service of Florida