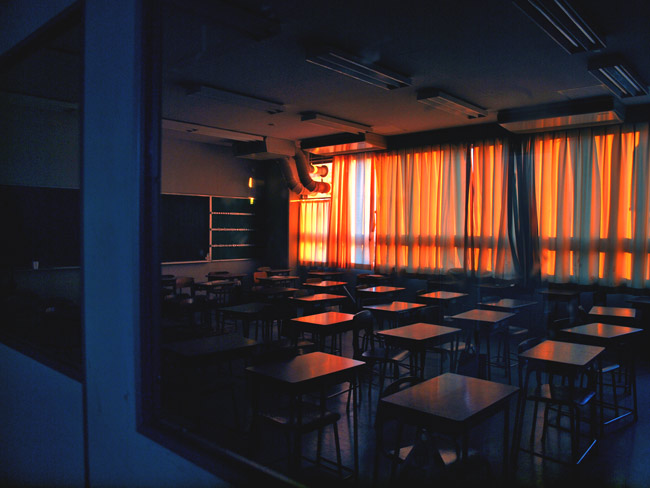 A House panel approved a measure Thursday that would give parents more of a say in how consistently underperforming schools are overhauled, reopening the divisive fight over the so-called "parent trigger" bill.
The House Choice and Innovation Subcommittee passed the bill (HB 867) on an 8-5, party-line vote.
The measure would allow parents to petition their school board to adopt a specific turnaround option for any school that draws an "F" on state report cards for two straight years.
If a majority of parents were to sign the petition, the district would either have to implement the plan or submit both the parents' plan and its own choice to the State Board of Education, which would then choose one of the proposals.
It's the second try for supporters of the legislation after a similar bill died in the final days of the 2012 session, a victim to infighting in the fractious GOP majority in the Senate.
Eight Republicans broke ranks with party leadership and killed the bill on a tie vote, but five of those Republicans have since left the Senate — giving the measure better odds of passing the upper chamber.
Along the way, the bill became one of the most controversial measures of the 2012 session.
Supporters of the proposal say it will encourage parents to get more involved in their children's education and improve chances for children trapped in failing schools.
"All this bill does is allow parents to have a voice … in what happens in perennially failing schools. And they deserve that right," said Rep. Ross Spano, R-Dover.
Opponents, though, are worried that politically savvy for-profit corporations could encourage parents to back the charter school option.
"It opens the floodgates for that industry to engage in a process that could privatize our schools," said Rep. Joe Saunders, D-Orlando. "And I think that's terrifying."
//
//
The debate over the bill also highlights the influence of the Foundation for Florida's Future, an organization chaired by former Gov. Jeb Bush, on education policy in the state. Jeff Wright, the chief lobbyist for the Florida Education Association, told lawmakers that the bill was another part of the foundation's agenda.
"It's just one more so-called reform that the folks from the foundation want to check off their Florida list so they can market these reforms and the corporations that provide them to other states," he said.
That drew a response from Patricia Levesque, the executive director of the foundation.
"The Foundation for Florida's Future, as long as I'm working at that organization, will always, every single day spend our time working on behalf of making sure that every child in the state of Florida has the power of an education that allows that child to reach his or her God-given potential," she said.
The bill still has two more committee stops before it reaches the House floor.
–Brandon Larrabee, News Service of Florida