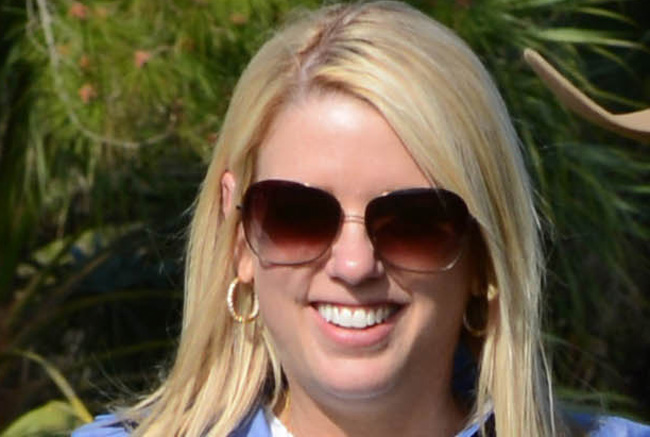 Same-sex couples should continue to be prevented from getting married in Florida until a legal battle plays out about the constitutionality of the state's gay-marriage ban, Attorney General Pam Bondi said in a federal-court filing Friday.
The filing came after supporters of same-sex marriage this month requested that U.S. District Judge Robert Hinkle lift a stay that has at least temporarily blocked gay marriages from going forward. Bondi argued that the stay should remain in place until the 11th U.S. Circuit Court of Appeals can rule on the constitutionality of the voter-approved ban.
"There is a great public interest in stability of the law. If Florida's law is going to change in the substantial manner plaintiffs seek, it should be only after the plaintiffs' legal claims undergo appellate review," the filing said.
Siding with same-sex couples in two combined cases, Hinkle ruled in August that the gay-marriage ban was unconstitutional, but he also placed the stay on the decision. The state subsequently filed an appeal that remains pending at the Atlanta-based appellate court.
Since Hinkle's ruling, however, the U.S. Supreme Court declined to take up similar cases from other states — effectively clearing the way for same-sex marriages in those states. That spurred the request to Hinkle to lift the stay in Florida.
After Friday's filing, American Civil Liberties Union of Florida attorney Daniel Tilley issued a statement saying the group hopes Hinkle will reject Bondi's request to keep the stay in place.
"It's disappointing that Attorney General Bondi and Gov. Rick Scott have chosen to continue to swim against the tide of inevitable history and block Florida families from having the protections that come with being married," said Tilley, who represents same-sex couples who live in Florida but were married in other states. Florida does not recognize those marriages.
State circuit-court judges in South Florida have joined Hinkle in ruling that the ban, approved by voters in 2008, is unconstitutional. Bondi last week filed a document in a state appellate court arguing the Florida Supreme Court should decide the constitutional question — an issue she also raised in Friday's federal court filing.
"The United States Supreme Court having passed on an opportunity to provide a decision with national effect, the state has now moved to have the issue resolved in the Florida Supreme Court with statewide effect," Bondi's filing said. "It is in the public interest to at least allow Florida's highest court an opportunity to review the issue before ordering changes to Florida's law."
–Jim Saunders, News Service of Florida