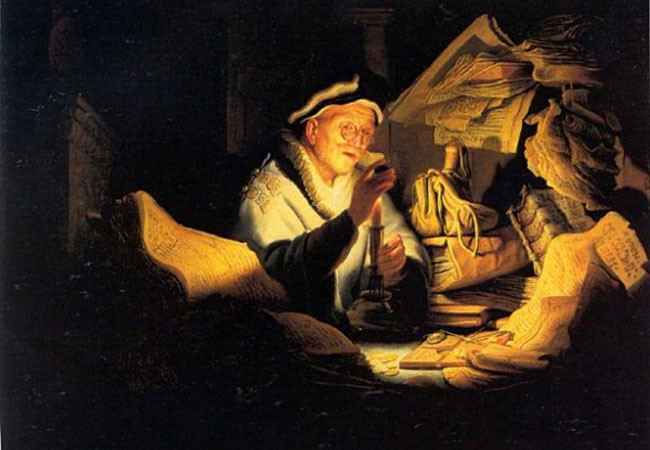 Palm Coast City Council member Bill Lewis doesn't often speak up in meetings. He did in this case. "As the lone wolf here in terms of cultural arts and that sort of thing, I've been complaining for years now as you know, that the amount that we give in this city, for 75,000 people, the amount that we give for cultural arts is really a shame," he said last week.
The parks and recreations director had just briefed the council on the year's cultural grants. There were 12 applicants seeking $40,000. There were 11 awards totaling $20,000, the amount the council had budgeted last summer. It's half the amount budgeted in 2007. "I think $20,000 for a city of 75,000 is really an embarrassment to me," Lewis said. The total grant amount works out to less than 27 cents per person for the year. (Comparatively speaking, a few weeks ago the city approved a project worth more than three times as much–$67,000–to pave a road extension at the Indian Trails Sports Complex.)
The council will be approving the grants on Tuesday. Judging from recent history, it's not likely that cultural groups will make much noise before the council: they rarely appear to plead their case. Lewis said they don't make their case loudly enough. But by the time the grant applications are distributed, it's already a done deal: the council sets its arts budget during a single workshop in summer, when the public is not allowed to speak. It approves that budget wholesale at a subsequent meeting. The city's leisure services committee vets the grants and offers cultural organizations a chance to weigh in, but only within the confines of the amounts already set by the council. The council itself has never made a point of inviting cultural organizations to discuss the place of arts and culture in town in the context of a council meeting, as it routinely does, say, when it involves other economic development or revitalization matters, sending a clear signal: culture and the arts are not a priority to this council.
"As it grows, I think there's no way they can't see that this town is well on its way to becoming a little cultural gem of a community, but I think we have a lot more to do to show them," says JJ Graham, owner of Hollingsworth Gallery, the fast-growing arts hub at City Marketplace that includes galleries, artist studios, art classes and is now home to the fledgling Palm Coast Repertory Theatre. Graham was not a direct applicant to a grant, though one of the grants that was approved is tied to an exhibit that will show at Hollingsworth which, ironically, is literally sandwiched between the city's offices. "I have faith, I have faith that they're going to catch on. They would be stupid not to."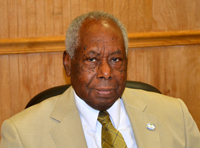 Council members chalk up the stinginess to harder times. "I've never been a person that thought that municipalities should dig deep for the cultural arts," Bill McGuire, one of the two newest members of the council, said. "I enjoy the cultural arts, I welcome the cultural arts, but I think cultural arts need to be more self-sustaining. When you get something given to you, how valuable is it? I think most of the cultural arts that are successful over the years—in St. Louis I belonged to the Classical Guitar Society, I loved it, I paid them money out of my pocket, I enjoyed their concerts, and as far as I know the city of St. Louis gave them zip."
The 11 organizations that qualified for grants are mostly organizations that have qualified in the past, such as the African-American Cultural Society, the Choral Arts Society, the Flagler Auditorium, the Hispanic American Club and Trinity Presbyterian Church (for its art and music program), all of which qualified for $1,470 each. The Gargiulo Art Foundation qualified for $2,450 for an event that will combine an art exhibit at the Hollingsworth gallery with poetry, all around the theme of bicycling, and paired with the city's own annual Tour de Palm Coast. The Flagler County Art League qualified for $4,500.
The Flagler Playhouse applied for a grant but was turned down, even though it originated as the Little Theatre of Palm Coast and still draws the overwhelming majority of its patrons from the city. It's located in a former church in Bunnell. "They were not eligible because they were not located nor did they host their activities within the city of Palm Coast," Luanne Santangelo, the parks and recreations director, said. Yet the Flagler Agricultural Museum, also not located in Palm Coast, was granted $2,450.
"Before we had a physical location, interestingly enough, we did receive grants from the city," Pat Love, a Flagler Playhouse board member, said, "and of course we worked toward having a physical location but it's kind of worked to our detriment." The Playhouse was also planning to have a summer camp that might have been located in Palm Coast, to improve its chances of qualifying for the grant.
Leading members of the arts community aren't buying the city's argument about hard times in light of its insistence that quality of life is central to its aims of attracting new residents and re-igniting its growth.
"I'm appreciative that they give us something, because anything is better than nothing," says Lisa McDevitt, director of the Flagler Auditorium—which, she says, put up 650 performers in local hotel rooms last year, and drew 41 percent of its patrons from outside the county, drawing them in to spend money in Palm Coast. "They really need to do their research on how much arts help the community," McDevitt said. "It attracts people that would like to move here because there's culture."
Gargiuolo was seeking $5,000 for his poetry and bicycle event. Getting half will mean he won't be able to advertise it as much as he intended, particularly to out-of-towners who might have added to the city's Tour de Palm Coast, a bicycling tour around the city's trails.
"It's not enough. It's very low," Gargiuolo said, "and another problem with it is the city expects you to be self-supporting in three years. If you do an event worth more than three years you're no longer eligible for that grant. At that rate we're never going to have a Halifax Arts Festival or a Deland arts festival or Mount Dora. We're just short-changing ourselves. These are growing festivals that have been going on for years."
To McGuire, it's like the city hall controversy: it would be nice to build a new one. But now is not the time, when the city is facing more pressing needs such as infrastructure improvements.  "I had an email from a constituent last week raising nine kinds of hell because the city is going to spend $7,000 to have this snowball that people can go in at Christmas time," McGuire said, referring to a display enabling people to have pictures taken of themselves and their family, with Santa, in a snow cone, for $8 a pop. The display will be at Town Center this weekend. "That's how much they're paying top rent it, now they're going to charge admission on that, there'll be some defraying for that cost, but every time you talk about subsidizing something that doesn't contribute directly to public safety and quality of life—and you can make the argument that the cultural arts do that—but it's a stingy time."

Palm Coast Arts and Cultural Grants, 2012
Organization

Event

Grant Request

Actual Grant*

African American Cultural Society
AACS Annual Cultural Arts Series, January –June, 2012

$3,000
$1,470
49% of Request
Choral Arts Society
Concert Series:
Nov. 25 & 27, 2011
May 4 7 6, 2012
July 4, 2011
$3,000
$1,470
49% of Request
Community Chorus of Palm Coast
Concert Series
January 15, 2012
May 20, 2012
$5,000
$2,450
49% of Request

Flagler Auditorium
2011-2012 Season
$3,000
$1,470
49% of Request
Flagler County Art League
Celebration of Arts Week
$4,500
$2,205
49% of Request

Flagler Agricultural Museum
North Florida Folk Festival
$5,000
$2,450
49% of Request

Flagler Playhouse
Denied
Gargiulo Art Foundation Inc.
Poetry/Bicycle Event
$5,000
$2,450
49% of Request
Hispanic American Club of Palm Coast
Hispanic Heritage Festival, September 29-30, 2012

$3,000
$1,470
49% of Request
Palm Coast Arts Foundation
Picnic and Pops
Jacksonville Symphony Orchestra
$3,000
$1,470
49% of Request
Palm Coast United Methodist Church
2011-2012 Concert Series
$3,000
$1,470
49% of Request
Trinity Presbyterian Church
Mosaic of Art and Music
$3,000
$1,470
49% of Request
Totals:
$4,500
$19,845
(*) As recommended by the city's leisure services committee to the Palm Coast City Council, which agreed without debate to the recommendations on Nov. 30, and ratified the requests formally at its Dec. 6 meeting.