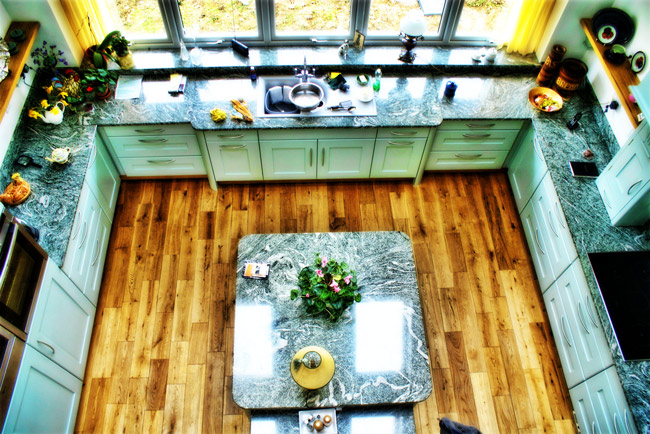 The latest Flagler County and Palm Coast housing snapshot reveals no spectacular gains in June, but continue a fitful trend of steady if slow improvements on several counts, according to June figures released by the Flagler County Association of Realtors.
In all, sales closed on 200 single-family homes in June. That's 13 fewer sales than a year ago. And half those sales were for cash. That usually means they're investor-bought houses. But the median sale price of $144,500 is a 28 percent improvement over last year and the best figure February 2009, when median prices had fallen to $150,000. Prices bottomed out at around $108,000 in September 2011.
Flagler County's improving home prices are in line with improvements down the coast of Florida: Brevard's prices increased 13.5 percent over last year, Broward's went up 23 percent.
But investor-bought homes are powering much of the activity. In the first six months of 2013, Palm Coast was the national leader in house-flipping—the speculative quick buying and selling of homes that fueled the housing boom and accentuated the crash—with 37 percent of sales flipped in the first half of the year. Omaha was second, and Daytona Beach third. Hedge funds and private equity firms are behind the buying spree.
Banks are willing to relax lending terms a little (some banks are beginning to offer zero-percent mortgages for the first six months of a loan, with borrowers paying on the capital but not paying interest, though the deferred interest cost is simply added to the overall cost of the mortgage). But they are also held back from returning to cheap money by rising mortgage rates. The average 30-year fixed rate is up to 4.37 percent, from last year's 3.5 percent.
In Flagler, homes in June were selling at 93 percent of their original list price, a slight improvement from last year's 90 percent.
The median number of days those homes spent on the market was 71, an increase of eight days from last year. There were 917 houses listed in June, down 26 percent from last year's 1,239 (and a high of more than 2,000 in October 2010) and equating to about five months' supply of housing locally, with 261 new pending sales, an increase of almost 24 percent over last year, and 262 new listings. The majority of the new listings are in the $100,000 to $200,000 range, with two houses valued at more than $1 million also on the list.
Looking at home sales more closely, 157 of the sales were in traditional transaction, 23 were foreclosure sales, and 20 were short sales, with short sales fetching the lowest median price of $122,225 and traditional sales fetching $153,500. More than half the total sales were for houses in the $100,000 to $200,000 range. Seven homes sold in the upper range of between $600,000 and $1 million. No houses sold at more than that, while 44 houses sold for less than $100,000.
The townhouses and condominium market is a bit cooler. The Flagler County Association of Realtors reports 35 sales in June, compared to 36 at this time last year, with 24 of those sales for cash, getting a median sale price of $157,000—a 50 percent improvement over last year—and an average sale price of $179,000. All but five of those sales were traditional transactions.
Townhouses and condos spent an average of 89 days on the market, a nearly 18 percent decline from last year's 108 days. They're fetching almost 91 percent of their original list price, up from 88 percent last year.
There are 274 units currently listed, down from 405 last year, for an inventory equivalent to 7.6 months of local supply.