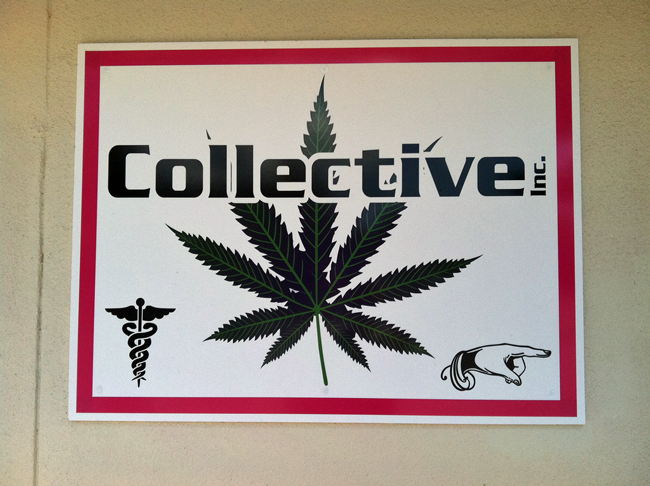 The Palm Coast City Council, at Mayor Jon Netts's instigation, wants to get in on the pot business. Or at least get in its way as it did with pill mills and internet cafés: by imposing the sort of strictures that would make it very difficult to run a pot dispensary in the city.
The council is looking ahead to the proposed constitutional amendment on November's ballot that would legalize medical marijuana, as it has been in 22 states and the District of Columbia, although the Legislature this year has already legalized a form of medical marijuana for patients suffering from epilepsy, some forms of cancers and certain other ailments.
"We've had nationally all these discussions about medical marijuana," Netts said in a council meeting this morning, "and I've noticed some cities have enacted ordinances regarding the location of potential dispensaries as if and when. Now, we took the lead several years ago in the issue of pill mills. And I'm wondering if, Mr. Reischmann, we need a separate ordinance or whether this can be folded in with that." Bill Reischmann is Palm Coast's attorney.
"You would need to enact an ordinance, absolutely, to create regulations," Reischmann said, "some of which could be land use, as far as locations, others which could be regulatory. An ordinance would be necessary to amend the land development code if that was the direction that this council wanted to go regarding the potential for such establishments that would be dispensing medical marijuana. Obviously this is depending on what happens in November."
In Colorado, which legalized the possession of small amounts of marijuana outright—whether medical or not—the state gave cities and counties the power to also ban pot dispensaries outright, and ban the growing or distribution of pot. Amendment 2, however, is written in such a way as to pre-empt outright bans of dispensaries, and gives the Department of Health the power to "regulate centers that produce and distribute marijuana for medical purposes." The constitutional amendment specifies that the department "shall issue reasonable regulations," and to do so "to ensure the availability and safe use of medical marijuana by qualifying patients," which may be interpreted as to preclude cities and counties from abrogating regulatory powers. No such strictures existed regarding pill mills and internet cafés.
When it came to pill mills and internet cafés, the city first imposed a moratorium on new such establishments (at one point there were nine internet cafés either operating or getting ready to operate  in the city), then crafted regulations that prohibited new cafés from operating within 1,000 feet of a school or church and imposed an annual $1,000 "processing fee" for its business tax that would likely have been found illegal had it been challenged in court. Additional regulations applied.
---
Should medical pot be legalized, the Health Department, not cities and counties, would be tasked with regulating the new industry.
---
So far, Florida cities have not been very active in preparation for Amendment 2, which would legalize medical pot. The Tampa City Council discussed the matter two weeks ago. "I would suggest that there's no way for us to ban that in the city of Tampa in any kind of significant way," Tampa's city attorney, Julia Mandell, told the council, noting that it would, in fact, be up to the Department of Health to craft rules by July 2015—and to decide what rule-making authority to leave city and counties, if any.
"I would prefer that we be proactive rather than reactive," Netts said.
"If you have something in place before the rules are put in place, you're in a better position," council member Jason DeLorenzo.
Not according to the Tampa attorney, who suggested that since the Health Department holds all the authority should the amendment pass, whatever cities and counties do now could be invalidated.
"If they chose to regulate the location of the medical marijuana treatment centers, then you will be pre-empted," Gina Grimes, a Tampa lawyer who's been studying the potential impact of the amendment on local governments, told the council, according to the Tampa Bay Times. "But," the article noted, "she suggested that if the amendment was meant to restrict locations, it probably would have delegated that task to the Health Department." That silence may yet leave an opening for local governments to maneuver.
Elsewhere in Florida, the city of Mount Dora in April crafted an ordinance that would prohibit the production of medical marijuana in the city and limit its distribution to the city's most intense industrial zoning district. Going the other way, Pembroke Park city commissioners, however, unanimously agreed to legalize and regulate marijuana. Beyond that, several cities in South Florida are having discussions on the matter and directing their staff to gather information, but no actual ordinances have been approved.
That, in essence, is where Palm Coast is today. "If council would agree I'd like to have our attorney look at this and give us some suggestions," Netts said.
But as has been the case before when this council has talked drugs of any kind, misinformation and exaggerations were already clouding the issue.
"Has the state of Florida approved the same of medical marijuana?" council member Bill McGuire asked.
"No, this is something that's going to come up for a referendum in November," Reischmann said.
In fact, the Legislature has legalized some forms of medical marijuana, though if Amendment 2 passes, that measure would be trumped by the constitutional amendment.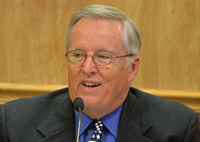 "But due to the fact that we're saying that it's medical marijuana," McGuire went on, "aren't we assuming that a person is going to get a prescription to go get some pot somewhere? We just have to make sure that they can only buy it from an approved source." McGuire was, unwittingly or not, closely paralleling the language of the amendment, which sets out provisions for availability as well as legality. That prompted a misleading response from Jim Landon, the city manager.
"From a policy standpoint it's like the pill mills, that supposedly all these people that were getting oxycodone and whatever, all these others, had a prescription," Landon said. "It's just that they were basically had a doctor in a trailer in a parking lot that would give you the prescription then you buy it right there."
Landon making an apples-to-oranges comparison: there was no constitutional amendment on the book specifically laying out the rights of access and dispending of prescription pills, as there might be with medical marijuana. And there is no comparison between the harm of prescription pills, which were identified as the cause of death in 2,363 Floridians in 2013, and the alleged harm of marijuana, medical or otherwise, which was identified as the cause of death in zero Floridian in 2013—or any previous year on record.
"But you're talking about a medicine made by a pharmaceutical," McGuire said.
"No no no," Netts replied, "that has always been my contention, that if marijuana has a medical necessity, then Squibb or Johnson & Johnson ought to produce it, make it, sell it through a pharmacy. But no, this is home-grown."
Netts was again mischaracterizing the issue: pharmaceuticals have opposed the legalization of medical marijuana because the home-grown potential (and actuality) of the plant is so readily accessible to individuals such as cancer or glaucoma or Parkinson's patients, without the prohibitive cost usually associated with pharmaceuticals. There would be nothing for pharmaceuticals to produce anymore than, say, the legal status of basil enables anyone with a pot to grow it in one's kitchen.
None of the council members talked about the potential economic development benefits of the industry being disinterred from underground and provided the power to generate state and local taxes.
Reischmann, the city attorney, then diverted the discussion to an article in today's Orlando Sentinel, saying that a "consortium of sheriffs" in central Florida "came out against this proposal, based upon the experiences that other states in the United States that have had comparable changes, comparable examples with medical marijuana, and the impacts on the citizens in those states, this is what forms the basis for the opinions of the sheriffs."
The article, a Q&A with Orange County Sheriff Jerry Demings and Seminole County Sheriff Don Eslinger, quotes both sheriffs as opposing the legalization of marijuana in any form, and warning of "misapplication of what is intended." Eslinger concedes that tobacco and alcohol are "the two leading causes of preventable death," but then says that "adding marijuana through de facto legalization isn't going to help us"—again mischaracterizing the documented, life-saving and life-improving benefits of medical marijuana to legions of ailing individuals.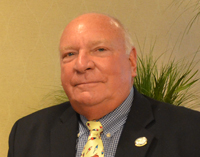 The sheriff's association is by no means unanimous on the matter: Flagler County Sheriff Jim Manfre has taken a more moderate view on Amendment 2, declaring himself in these pages "receptive to the medical arguments presented favoring the amendment's passage."
An article in The New York Times on May 31 pointed out the emerging dangers of pot-laced candy bars and two resulting deaths attributed to such candy bars, which provided arguments to opponents of legalization that the state had gone too far, and that any pot legalization would, as Eslinger was warning, "impact our quality of life." But the article also noted that "Despite such anecdotes, there is scant hard data" on the legalization of marijuana in Colorado. "Because of the lag in reporting many health statistics, it may take years to know legal marijuana's effect — if any — on teenage drug use, school expulsions or the number of fatal car crashes."
"I'm not taking a position for or against medical marijuana," Netts said at the end of today's brief discussion, "but I am cognizant of the fact that this may become an issue and as Bill said, I'd rather be pro-active."
"We'll be getting you something," the attorney said.
"And we can decide if it's appropriate or not," Netts said.
In fact, that decision may rest with the Department of Health should Amendment 2 pass.