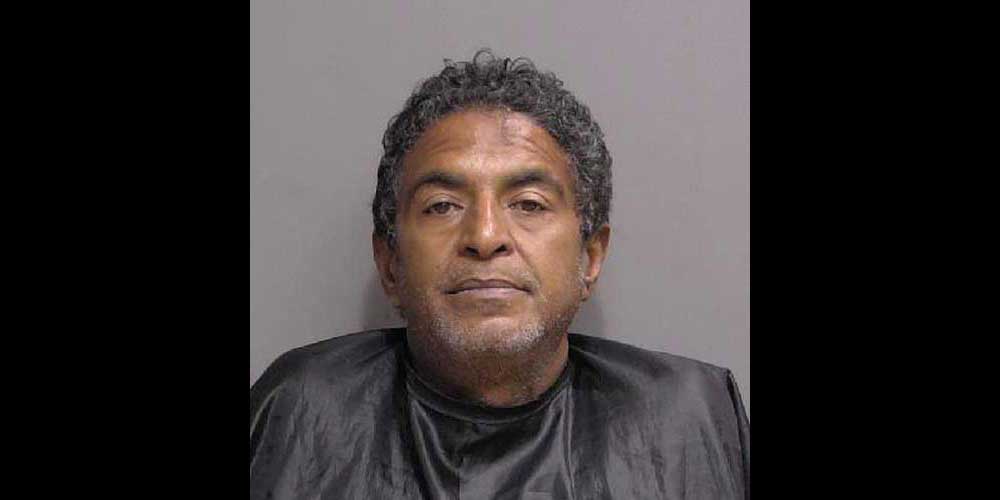 When Flagler County Sheriff's deputies responded to Robert F. Williams's house at 256 Westhampton Drive in Palm Coast late Monday night (Feb. 27), they Williams's German shepherd dog dead from a gunshot wound to the head, execution style, and no signs of struggle in the house. Williams claimed someone had broken into his house and shot his dog.
By the time deputies completed their investigation, they had arrested Williams, 54, on a charge of animal cruelty causing a death, and a charge of firing a gun in a residential property. Both charges are felonies.
The dog was in the master bedroom when deputies arrived. Williams claimed he'd been drugged at a friend's house. He wouldn't say who that friend was, where or when. A landscaper, he said he'd checked on a few clients' homes during the day on Blackberry Place, Clear Court and Carson Lane, all in Palm Coast. He returned home at 4 p.m. His dog was fine. He went to see the mysterious friend, came home, did some cleaning up, then started to feel "delusional," as he put it to deputies.
He said all he remembered was waking up to find his dog on the floor, wounded, and two rifles next to him. So he called 911, then called his daughter to tell her about the incident. Throughout, Williams "was very persistent on not providing certain details of the incident," his arrest report states.
Deputies typically keep individuals out of a house that has been deemed a crime scene. Williams was outside, but kept insisting on being allowed back into the house. He then allowed deputies to check his Ring camera footage.
The camera showed Williams and his dog go out the front door at 9:26 p.m. Williams then rummaged through his pick-up truck, which was parked in the driveway. At 9:27, he is seen walking back to the house with a gun in his hand, and calling the dog inside. At 10:22, he is seen again stepping outside with what appears to be a garbage bag. He called 911 at 9:32.




A search warrant resulted in deputies taking away a .35 lever-action rifle, among other firearms, that had a spent casing inside it. After Animal Control examined the dog, it was determined that a gunshot went into the right ear and exited on the left side. The was to be taken to the University of Florida for a necropsy.
A call from Williams's home had come in to 911 two days earlier, as Williams was having issues with his ex-wife. She had belongings there. It was what law enforcement refers to as a call for service, not a criminal issue. When deputies were there, the dog acted aggressively toward them much of the time.
From the totality of the circumstances, deputies charged Williams and arrested him, booking him at the Flagler County jail on $2,500 bond.
"This man tried to cover up his crime by claiming that an intruder killed his dog," Sheriff Rick Staly said. "Violence is never the answer, especially violence against animals who cannot protect themselves. I
hope he will never be able to have a pet again and be held accountable for the death of his dog."
Reader Interactions