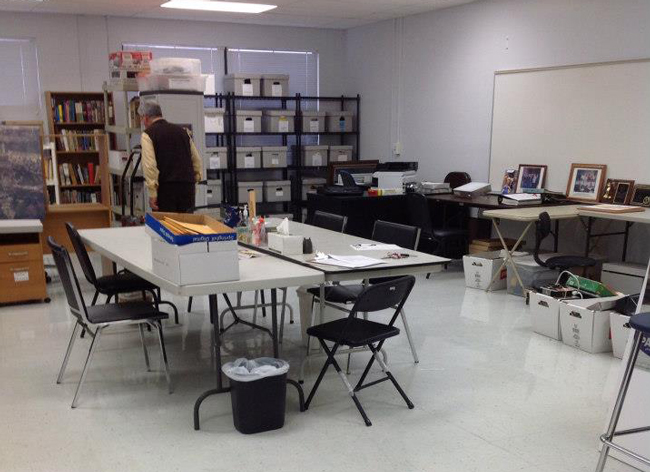 The Palm Coast Historical Society is moving its home yet again. This time, it's moving to Holland Park in Palm Coast, where it will occupy the so-called Activity Room B. The Palm Coast City Council approved a three-year lease of the space, at no cost to the society, at a meeting on Tuesday. The lease will be formalized by a vote of the council next week.
The society has been a semi-nomadic organization since the city's founding.
"When ITT left, Mayor Jim canfield accepted boxes and boxes and boxes of these materials from ITT and filled up his garage," Palm Coast Mayor Jon Netts said. The material was turned over to the society (Canfield is one of its officers) currently headed by Art Dycke, the city historian.
The society has been looking for a permanent home since. It spent time at the Palm Coast Community Center on Palm Coast Parkway, at a site on Hargrove Grade, and most recently in a room at Matanzas High School. But the district needed the room back. So the city made the Holland Park space available.
The arrangement drew a few questions from City Council member Bill McGuire, who wondered why a private organization was getting a city subsidy. But Netts called the relationship with the historical society "unique" because of those founding records it holds. The society is benefiting from a $3,000 city grant this year.