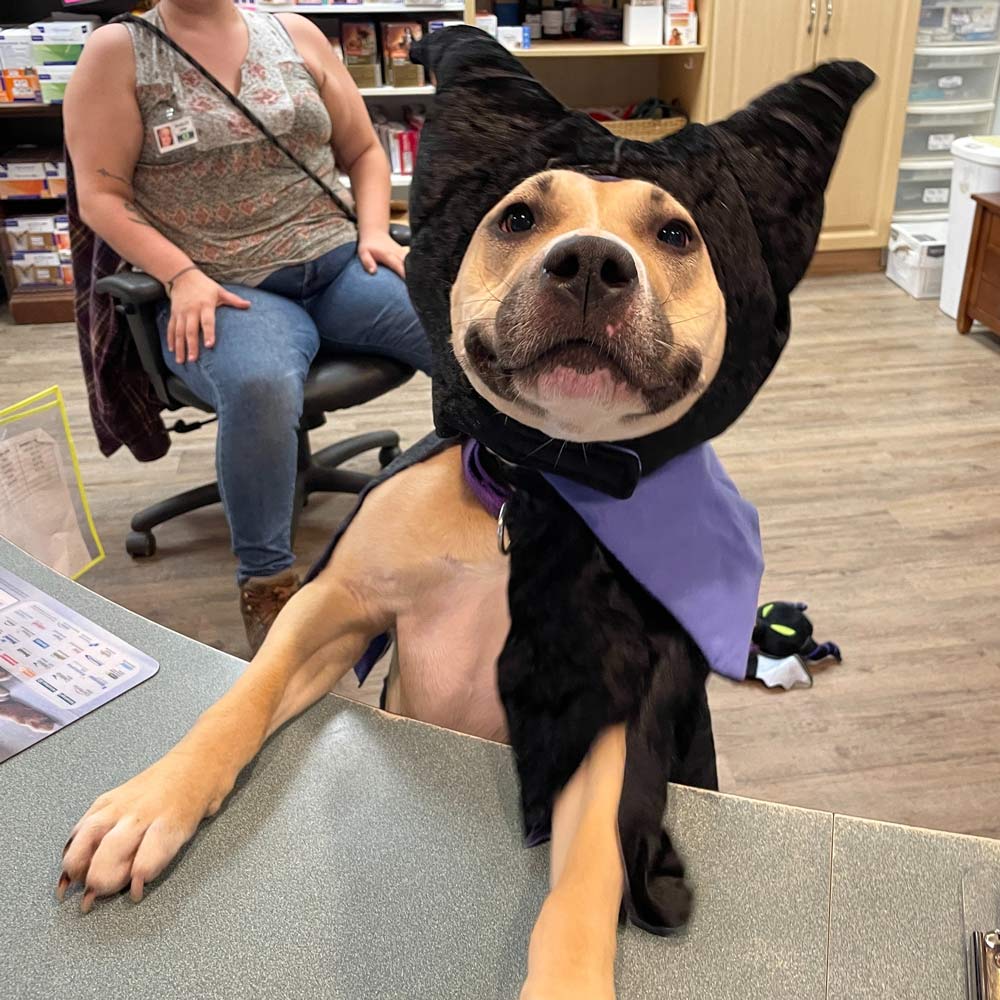 The City of Palm Coast is thrilled to announce its partnership with the Flagler Humane Society in "Adopt a Dog Month" celebration this October. As part of this initiative, we will be featuring one lovable, adoptable dog each week, and we invite our residents to join us in recognizing the invaluable contributions of the Flagler Humane Society to our community.
Throughout October, the City of Palm Coast will feature a new adoptable dog from the Flagler Humane Society on our website and social media channels each week. We encourage our residents to spread the word, share these heartwarming stories, and consider opening their hearts and homes to a new furry family member.
"Adopt a Dog Month" holds a special place in the hearts of animal lovers worldwide. It serves as a reminder of the importance of responsible pet ownership and the countless benefits of adopting a shelter dog. By opening our hearts and homes to these beautiful animals, we save lives and experience the unconditional love and joy that dogs bring into our lives.
Amy Carotenuto, Executive Director of the Flagler Humane Society, expressed her heartfelt gratitude to the City of Palm Coast and its residents for their support over the years, saying, "We are immensely grateful for the City's partnership and also to the countless residents who show us support not just during this special month but throughout the year. Because of your generosity, we can continue our mission to rescue, rehabilitate, and rehome animals in need. We encourage everyone, whether you're a long-time supporter or new to our cause, to visit the Flagler Humane Society, volunteer your time, or donate if you can. Every little bit helps us make a difference in the lives of these deserving animals."
The Flagler Humane Society has been a steadfast pillar of support for animals and pet lovers in our city for decades. Founded in 1980, this non-profit organization has been dedicated to promoting the welfare and well-being of animals throughout Flagler County. Through their tireless efforts, they have provided shelter, care, and loving homes for countless needy pets, significantly impacting our community.
For more information about the Flagler Humane Society and how to get involved during "Adopt a Dog Month," please visit their website at https://flaglerhumanesociety.org/. Your support will make a world of difference in the lives of these needy animals.