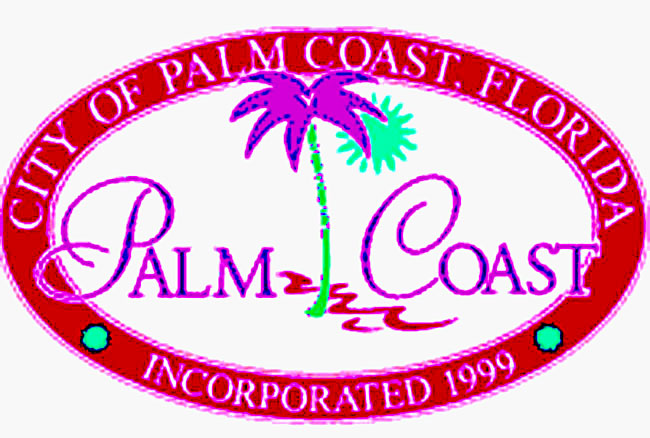 "Another tough year as far as revenue was concerned," Palm Coast City Manager told the city council Tuesday morning before letting his finance director outline the rather bleak numbers: The city's general fund–that's where your property taxes are collected–had budgeted $30.6 million in revenue for the year. At mid-year, the fund is expected to take in just $26.67 million–a nearly $4 million shortfall, the largest in Palm Coast's 10-year history. The city's reserves, at $33 million at the end of 2008, had dwindled to $9.2 million at the beginning of this year, and will take another hit as the year plays out.
It's not just property taxes that aren't generating enough revenue. Many of the city's other revenue pots are also in deficit compared with original projections. Compared with originally budgeted figures, the street improvement fund is short $3.9 million, transportation impact fees are $5.8 million below projections, Town Center redevelopment revenue is $5.8 million below budget, capital projects $7 million below, and water utility projects $9 million below budget. (See the chart below for more details.)
It's not yet as bad as the strict numbers reflect, thanks to the city's once-ample reserves and cost-cutting measures. While revenue is plummeting, the city is also spending much less by hiring fewer people, filling fewer vacancies, working on fewer capital projects, and juggling a lot of money around to beef up the deficit column.
Instead of projected spending of $30.6 million from the general fund, for example, the city is projecting revised spending of $27.8 million. In effect, that will reduce the deficit in the general fund to $1.1 million. That deficit will be made up by dipping into the city's reserve fund, what City Councilwoman Mary DiSteffano calls Palm Coast's "savings account."
Similar cost-cutting and accounting measures improve the appearance of the rest of the budget. Instead of spending $the projected $10.4 million on street improvements, the city will spend $8.2 million. That means that about a fifth of planned improvements or repairs will not get done this year. When you see a pothole not getting filled as fast, or a road not getting resurfaced when you expected, you'll know why.
For all the decreasing revenue, Palm Coast is not yet near entering a net budget deficit. For the past decade, the council has put a premium on maintaining reserves at about 20 percent of the budget, a far higher ratio than in most Florida cities, counties and school board budgets. That premium is now paying dividends. But savings accounts can be exhausted, too.
But those reserves are decreasing at a staggering pace. Landon (the city manager) and his staff put as bright a face as possible on the mid-year report, but when DiSteffano asked how long the city could keep dipping into its reserves, she did not get an answer. The city's previous-year and current-year budget figures answer her question: at the current pace, and absent an increase in taxes, Palm Coast will not be able to maintain reserves into 2011 if revenue doesn't improve. Council members will either have to raise taxes or agree to more accounting tricks–such as coverting tax revenue for capital projects into tax revenue for the general, or day-to-day operating, fund, to make up for property tax revenue that's not coming in.
But that may not be the smartest move. Budget cutting to save money in capital spending, Landon said, means repaving fewer roads or building fewer projects. That means hiring fewer contractors. And that, Landon said, is a problem in an economy with high unemployment. "Every time we cut our budget, we reduce the number of jobs," he said, referring to contractors who say that absent government contracts, they'd be out of business. "So there's that balance too of being conservative."
For the Palm Coast City Council, budget season–when they set next year's spending priorities and tax rate–is just beginning.

Palm Coast's Money Pots at Midyear
| Money Pot | 2010 Budget | Projected Revenue | Projected Deficit or Surplus Based on Original Budget | Projected Spending (Revised) | Surplus or Deficit Based on Revised Spending Plan |
| --- | --- | --- | --- | --- | --- |
| General fund (where your property tax revenue goes) | $30,603,708 | $26,670,300 | -$3,933,408 | $27,768,736 | -$1,098,436 |
| Utilities | 32,090,445 | 30,326,600 | -162,299 | 30,164,301 | +161,999 |
| Stormwater Utility | 10,247,400 | 12,247,500 | +860,660 | 11,386,840 | +860,660 |
| Golf Course | 2,866,230 | 2,662,875 | -203,355 | 2,754,338 | -91,463 |
| Street Improvements | 10,407,900 | 6,530,200 | -3,877,700 | 8,196,940 | -1,666,740 |
| Park Impact Fees | 2,500,000 | 1,098,400 | -1,401,600 | 1,451,962 | -353,562 |
| Transportation Impact Fees | 14,100,000 | 7,248,300 | -5,838,300 | 9,040,304 | 1,792,004 |
| Town Center Redevelopment | 11,249,591 | 5,431,900 | -5,817,691 | 1,003,080 | 4,428,820 |
| Capital Projects (Roads, Construction etc.) | 11,587,020 | 4,533,300 | -7,053,720 | 5,268,640 | -735,340 |
| Water Utility Projects | 13,988,000 | 4,924,300 | -9,063,700 | 5,170,056 | -245,756 |
| Disaster Reserves | 2,222,300 | 52,600 | 2,169,700 | 712 | 51,888 |
| Solid Waste (Garbage) Fund | 7,658,400 | 7,831,200 | 172,800 | 7,501,876 | 329,324 |
Source: Palm Coast City Council / Finance