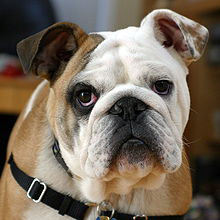 The following incident and arrest information was compiled using official documents, reports and affidavits obtained from government and law enforcement agencies. This feature is not inclusive. It is a sampling of reported incidents in the Flagler County area. Note: The U.S. legal system provides the presumption of innocence to those charged with a crime until guilt is proven in a court of law.
The previous crime report is available here.
A Bi-Polar Dog Attacks His Elderly Owners
The evening of May 21, a deputy was dispatched to 10 Roxland Lane in Palm Coast after Janet Bryant, 71, and Robert Bryant, 67, reported being attacked by their own dog. While the deputy was on the way, the Bryants had locked themselves in their bedroom, as the dog was in of the house. The deputy approached the house from the rear of the residence and made contact with Mrs. Bryant at their rear bedroom slider door. Mrs. Bryant let in the deputy, who noticed Mrs. Bryant had blood on her left leg. Mrs. Bryant also had a towel wrapped around her left forearm and wrist. Mrs. Bryant told the deputy she'd been bitten by their their 3-year-old English Bulldog bitch named Maddie.
Mrs. Bryant had several dog bite markings and scratches on her left forearm and wrist. The deputy also noticed a good amount of blood on the bed and floor leading into the bathroom. Mrs. Bryant then took the deputy to Mr. Bryant, who was in a bathroom, with a deep dog bite to his right elbow and scratches on his right elbow. Palm Coast Fire Department Station 25 responded and wrapped Mr. and Mrs. Bryant's injuries. The couple refused to be transported to the hospital. Maddie was up to date on all of her shots.
The Bryants reported that Maddie is bi-polar and on medication. Mr. Bryant said the entire incident started when he was about to go to bed and Maddie entered into the bedroom. Maddie attacked him when he got out of the bed. Mrs. Bryant then tried to get Maddie off of her husband but Maddie then turned on her. Maddie then bit and scratched Mrs. Bryant. Mr. and Mrs. Bryant stated they had to hit Maddie in order to get her out of the bedroom. They then locked themselves in the bedroom and called police. Animal Control Officer Mike Hadden arrived on scene and took possession of Maddie, and the case.

Battling Companions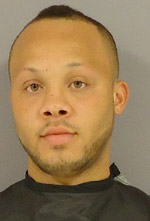 Before midnight on May 22 companions Jose Riera, 41, and Mario Alexander, 41, got into an argument at 131 Wynnfield Drive in Palm Coast that triggered a police response. Reports were that Riera was being attacked by Alexander, and that Riera had left the residence in an attempt to get away from Alexander, but that Alexander followed. The responding deputy reports: "Upon arrival, I saw a Hispanic male with no shirt, later identified as Mr. Riera, standing at the end of the driveway. I then noticed another Hispanic male, later identified as Mr. Alexander, standing by the garage holding a broom. Mr. Alexander looked at my marked patrol vehicle (#4778) and went inside of the house. I yelled for him to come back outside, which he complied. As I was approaching Mr. Alexander, Mr. Riera requested I be careful because he believes Mr. Alexander was under the influence of something. Mr. Alexander was then secured for officer safety." Several other deputies responded to the scene. When asked what had happened, Alexander did not say that anything in particular had gone amiss, or that there had been an argument. The deputy continues: "I then spoke with Mr. Riera who advised he was sitting in the backroom and was approached by Mr. Alexander. Mr. Alexander then began to argue with Mr. Riera. Mr. Riera advised he did not want to argue and then Mr. Alexander approached him and spit in his face. Mr. Riera stated he walked away and went into another room on the other side of the house. Mr. Alexander followed Mr. Riera and continued arguing. Mr. Riera stated he told Mr. Alexander that he was going to call the Police. According to Mr. Riera when he was back in the backroom, Mr. Alexander was standing in the kitchen. Mr. Alexander pulled a butcher knife and held it up and asked if Mr. Riera was going to call the Police.
"Mr. Riera stated Mr. Alexander did not approach him and he was not in fear of Mr. Alexander at this point. Mr. Alexander stated he then ran outside to get away from Mr. Alexander and Mr. Alexander followed him. Mr. Alexander did not have the knife anymore at this point. Mr. Riera ran to the neighbor's driveway and Mr. Alexander began grabbing him and trying to get him to go back home. Mr. Riera refused and then Mr. Alexander spit in his face again. Mr. Alexander then went inside of the house and Mr. Riera Waited approximately ten minutes before entering. When Mr. Riera entered into the house Mr. Alexander approached him and asked if he called the Police and Mr. Riera replied 'No, please calm down.' Mr. Riera stated Mr. Alexander then pushed and pinned him against the wall by the front door. Mr. Alexander was attempting to get Mr. Riera's phone but was unable to. Mr. Alexander continued to push and also punched Mr. Riera in the head. Mr. Riera stated he was able to get outside and call the Flagler County Sheriffs Office for assistance. I asked Mr. Alexander again what happened and he advised nothing and that Mr. Riera was crazy. Mr. Alexander advised he and Mr. Riera had been dating for two years and were living together as a family. Mr. Alexander was then placed in the back of my marked patrol vehicle (#4778). I walked with Mr. Riera inside of the residence and Mr. Riera showed me where everything happened. While speaking with Mr. Riera I noticed bruising starting near he left eye, a cut on his left wrist, a cut near his neck on the left side and a cut under his right armpit. Mr. Riera advised all of those markings were from Mr. Alexander. Mr. Riera stated he and Mr. Alexander were currently dating and had been together for two years." Alexander was then arrested for Domestic Violence Battery.
Those Thieving European Village Parking Lots
Mary Jane Walter, a 62-year-old Palm Coast resident, had parked her 2009 white Mitsubishi Outlander SUV in the parking lot of European Village in the early evening of May 21 before going running. When she returned about 45 minutes later, she discovered the front passenger window to her SUV smashed, and her purse stolen. The black leather purse, valued at $60, was on the floorboard in front of the passenger seat. The alarm was still active but it does not have a broken-glass sensor. It appeared the suspect had smashed the window with a tool, reached inside the window and stolen the purse without having to open the door. A wallet valued at $20 was in the purse, with about $200 dollars in cash, about five credit cards (American Express, MasterCard, Discover, Intercostal Bank), a driver's license, and an address book. Also in the purse was an AT&T cell phone valued at $500. Later that evening the Discover card was used twice in Daytona Beach–first at Burger King on W International Speedway Blvd., for $13.06, then at an unknown gas station at 895 North Nova Road.
A Gun Is Stolen–Then Returned
Irene Munson, 66, a residents at 233 Osprey Lane in Palm Coast, told police that at half-past midnight on May 20 she saw three unknown subjects in her driveway and called 9-1-1. While on the phone with dispatch, she observed the three unknown subjects breaking into vehicles belonging to her and Gary Hutchinson, 65. Irene described the suspects as one white male, approximately 25 years old, wearing a dark sweatshirt, dark sweatpants, dark shoes and gloves and two Hispanic males, approximately 25 years old (identified as Hispanic only by their voices) wearing dark hooded sweatshirts (with the hoods up), dark pants, dark shoes, and gloves. The Ford F-150 had a black silver Kahr Arms P-40 pistol loaded with seven rounds of Federal hollow point ammunition, and an Escort Passport radar detector, along with miscellaneous paperwork from the glove box. Those items were all reported stolen. The front driver side door was unlocked. The Ford Edge did not have any items missing but the front driver side door was unlocked. Both victims told police that their vehicles were locked when they went to bed. They found the vehicles to be unlocked after the subjects were around the vehicles. The suspects reportedly fled west bound down Osprey Lane, on foot, before deputies arrived, according to Munson. A nearby neighbor told police she was awake but did not hear or see anything. The neighbor had left her vehicle unlocked but nothing was taken. Another neighbor said he was awake and his front door was slightly open, but did he not hear or see anything, either. That neighbor had also left his vehicle unlocked; nothing was missing from his vehicle. It is unknown how the suspects made entry into the vehicles. There were no signs of forced entry to either vehicle. While speaking with Munson, the deputy reports that "she appeared to be impaired or groggy, possibly as a result of the Ambien" she had taken earlier, though she told police that the pills don't work for her.
Ten hours later, Hutchinson again called police to report that at about 2:30 that morning, Munson again heard noise from the area where the vehicles had been burgled. When Hutchinson checked the area, he noticed that the firearm and the radar detector had been returned. He had no explanation as to how.
A Car Burglar With Altoids for a Calling Card
Robert Lawrence, 51, a resident of Wellshire Lane, told police on May 19 that his 2000 red GMC Sierra had been gone through sometime during the night. The truck was left unlocked and was parked in the swale in front of his residence. It was entered on the passenger side. Some $3 in loose change was taken. A Ziploc bag was left on the back of the truck, filled with square blue and white pills. Lawrence said they were not his and must have been left behind by whoever had gone into the truck. The 268 were subsequently identified as Altoid breath mints.
Other Burglaries and Larcenies And Losses
The outside screen to a kitchen window was damaged in a burglary at 4 Rippling Place in Palm Coast, reported on May 22.
Tarik D. Carter, 34, of 11 Wellham Lane B in Palm Coast, was arrested on May 22 for battery domestic violence by strangulation.
The 84-year-old resident at 91 Burroughs Dr. reported that on may 21, her 37-year-old roommate, a male, stole her Town & Country minivan.
A 2011 Cargo Craft tandem axle trailer was reported stolen on May 21 from 7501 South US1 in Bunnell.
Cash and a boat motor reported stolen from 370 Beynon Lane in Bunnell. The theft occurred sometime between April 7 and May 21. It was reported on May 21.
Samsung cell phone and charger reported stolen at the Country Store in Bunnell on May 21.
Apple iPhone 4S valued at $650–according to a police report–reported stolen from a Hyundai Santa Fe when the car was at 16 Boulder Rock Drive on May 21. A witness reported seeing two males go into the vehicle and retrieve an object.
Casandra Hanratty, 25, of Poincianna Lane in Palm Coast, was arrested and charged with domestic battery after allegedly assaulting her live-in boyfriend on May 20.
Purse stolen from an unlocked car at 115 Malacomopra Road on May 20.
$30 reported stolen from an unlocked Toyota Solara at 14 Barley Lane in Palm Coast. Theft reported on May 19.
A Walmart shopper reported to police that the evening of May 20, her wallet was stolen either there or at Winn Dixie, where she had also been shopping.