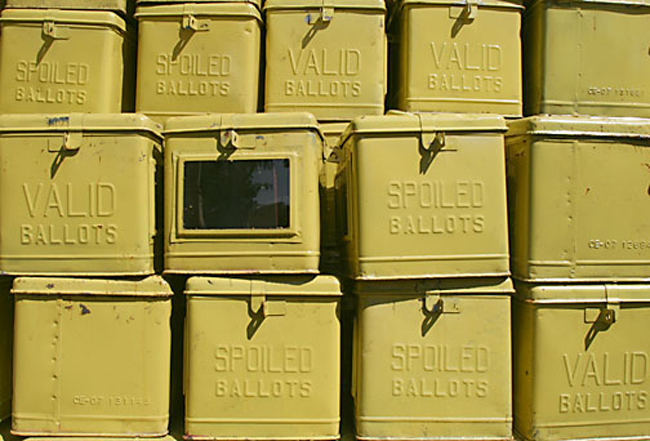 Kimberle Weeks's biggest strength is her attention to detail. It's what you want in a supervisor of elections who must contend more than any other constitutional officer with the precision of laws, election qualifying and campaign finance forms, voter registration, voting-machine technology and so on. But Weeks's biggest weakness is also her attention to detail. She can look for problems where no problem exists. She doesn't merely anticipate problems, which is an admirable quality. She invents them. And that causes a whole set of new problems.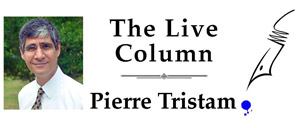 She's been holding the 2014 Palm Coast elections hostage to a nonexistent problem only she could conjure. She was worried that Palm Coast improperly floated a referendum three years ago to change the city's election cycle to even years, so the city could hold its elections at the same time as county, state and national elections, that way improving turnout and saving money. Weeks disputes the way Palm Coast went about passing that referendum. Nobody else does. Weeks worries that she or the city could get sued after the 2014 elections. More lawyers than could be cast in a Shakespeare play have told her that she has nothing to worry about. Weeks wasn't convinced.
So she manufactured a new problem, handing Palm Coast the sort of conditional agreement to run its elections that no city in its right mind could or should sign. Palm Coast appears ready to sign it anyway, because it doesn't want to be faced with the terrible prospect of running its own elections. If it does so, it would be forced to run an election parallel to all the others with a separate ballot, and because the city is cheap when it comes to that sort of thing, it would have just one polling place. Palm Coast election turnouts have been dismal. This would make a mockery of elections designed to be as accessible as they can be to as many people as possible.
But even if Palm Coast and Weeks work out their differences (and it now looks like they finally have) voters have already lost. By manufacturing this controversy, the supervisor of elections has managed to cast doubt on the legitimacy of the elections, giving Palm Coast residents even more reason to shrug and stay home on election day. Assuming Weeks does move on, we now have the city council candidates fielded by the Ronald Reagan Republican Assemblies club, who appear ready to keep the bogus controversy alive as a way to fuel their campaigns. If they don't do it loudly enough, we can always count on Dennis McDonald, the Hugo Chavez of the Ronald Reagan Club—and a county commission candidate in his own right—to beat those drums, and play Kimberle Weeks like a puppet. Those candidates of course have every right to say what they please and invent what they like. It's what they do best, because they tend to be thin on substance and big on demagoguery. But that doesn't mean we have to mute our own intelligence, otherwise we're just as complicit in the cynical manipulation of a non-issue.
Palm Coast does have a recurring problem with its elections. This alleged controversy isn't it. Palm Coast's problem is that 90 percent of its electorate doesn't give a damn about voting in municipal elections. This year was supposed to be different. It certainly has been, but for all the wrong reasons. Let's hope Kimberley Weeks looks past Ronald Reagan's guerillas to what really matters in these elections: getting voters to the polls, and letting their ballots do the talking.

Pierre Tristam is FlaglerLive's editor. Reach him by email here. A version of this piece was broadcast on WNZF.