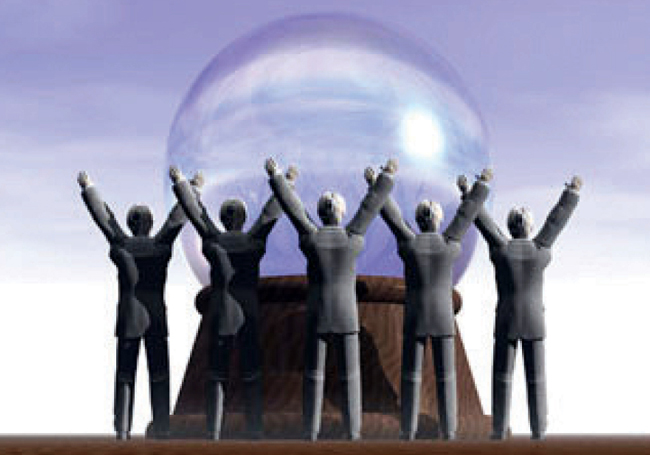 Palm Coast Data is losing more employees and cancelling training classes scheduled to train potential replacement, adding to anxieties within the building about the company's future.
There were the warehouse lay-offs. There were the IT lay-offs (information technology). There were the membership department lay-offs. There were also resignations at the top, including long-time CEO John Meneough earlier this month. On Friday, lay-offs hit the ranks of customer service employees in Palm Coast Data's magazine fulfillment department. Company employees say 18 people were laid off from that department.
"They just started tapping people on the shoulder and said, 'Can I talk to you in the office a little bit,'" one employee said, describing the routine on Friday. The employee, who's still employed, requested anonymity for fear of reprisals. "And the next thing you saw is the supervisor coming out with the box."
After being told that they had lost their job behind closed doors, ex-employees were forbidden from returning to their work station to take their belongings, or to say goodbye to former colleagues. Those belongings were gathered by a supervisor. The employee themselves were asked to immediately surrender their badge and shown the door directly. They were generally given severance packages equivalent to a few weeks' pay, according to one employee.
The company did not respond to a request for comment by phone and email.
At its height, some 250 people worked in the company's customer service department, responding to subscription inquiries from magazine readers. Palm Coast Data has been hit very hard by the migration of readers from print to online sources. As magazines have closed or switched to online-only editions, Palm Coast Data has lost dozens of its accounts.
The company also provides membership services to four large companies with membership bases: the National Rifle Association, the Wildlife Conservation Society, the Audubon Society and B.A.S.S., the Bass Anglers Sportsman Society. By far the largest of the four was the NRA, which in June ended its customer-service portion of the contract with Palm Coast Data, and dealing the company a serious blow to its bottom line. The NRA still has its mail handled by the membership department, but the live-voice, customer-service portion of the contract represented the lion share of the revenue the contract generated. The membership department was hit with layoffs in June. Activity in that department has fallen considerably.
Late last month, Amrep, the PCD's parent company, posted its fourth fiscal year revenue decline in a row, and its third earnings loss in a row. Revenue at Palm Coast Data itself declined 16.7 percent in the past year, to $73.6 million. The company's revenue peaked in 2008 at $123 million.
That year, Meneough authored a six-page report called "The Future of Fulfillment" that featured what looks like five white-haired individuals in gray suits, their arms raised in praise (or surrender), in front of what looks like a crystal ball, or a snow cone. The paper now appears prophetic, as it described the situation closing in on Palm Coast Data.
Competition from electronic media, annual postage hikes, difficult-to-forecast paper increases and declining newsstand sales — combined with shrinking circulations and sputtering ad page revenue — has turned life in publishing into a high-stakes version of 'the survival of the fittest,'" Meneough wrote. "This reduced profit picture has pushed even profitable titles closer to the abyss. Many magazines have been shuttered and weaker publishers have been gobbled up by stronger ones. Likewise, the same can be said for fulfillment bureaus, which have followed the same consolidation / contraction path. Industry leaders FCA and Neodata were absorbed into Kable Fulfillment Services. Palm Coast Data and Kable Fulfillment Services merged and are now one company; and unprofitable bureaus have shut down."
He continued: "Even as the world around both industries has changed dramatically, the technology that produces the standard fulfillment services to which publishers cling — and fulfillment bureaus provide — has basically remained unchanged. The emphasis continues to be placed on keeping the cost-per-transaction at the absolute minimum by using traditional fulfillment systems. This system, however dated, does work quite well with straightforward magazine fulfillment. However, the introduction of events, products and additional revenue sources controlled by a single publisher makes this status-quo method of fulfillment extremely ill-suited for multi-faceted publishers."
Meneough called for two solutions: revamping technological investments and implementing "a fundamental change in mindset, for both publishers and fulfillment vendors" such as Palm Coast Data. The company has invested in some technology improvements, though much of its hardware, according to existing and former employees, remains dated. Whether it has changed mindsets is not as clear as the decline of its payroll, Meneough's resignation, and Friday's additional 18 employees, being the latest examples.