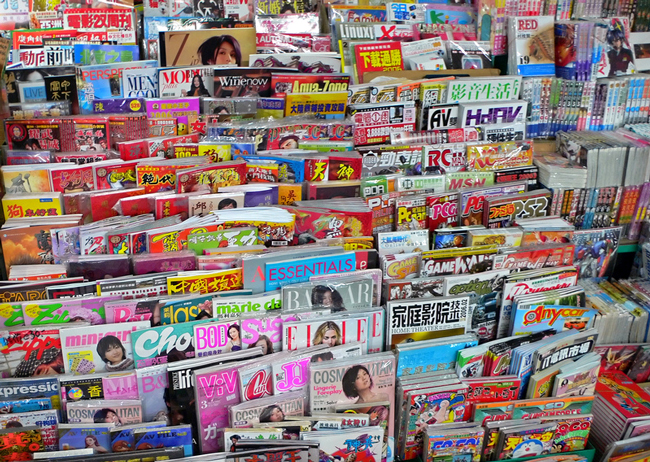 Palm Coast Data last week laid off 31 more people, many of them middle-level managers, according to a former employee with ties to the company. Core customer service employees were not touched, though hours are being cut back. It's the sort of move companies make when they're getting ready to sell, shedding higher-paid managerial employees and either replacing them with lower paid ones or not replacing them at all.
And one of Palm Coast Data's major customers, Kappa Publishing Group, is ending its contract with the company at the end of this month. The group specializes in game, horoscope, astrology and like-minded specialty magazines.
Palm Coast Data's operation has been troubled for several years as its "subscription fulfillment" service–managing subscriptions for magazines–has been hemorrhaging accounts: magazines continue to drop Palm Coast Data, either because they're reducing their print runs, ending their print runs altogether (as US News & World Report, a big Palm Coast Data account, did last year), or switching to a competing fulfillment service. The company tells the News-Journal that it's hiring in some segments, but it's not revealing how many employees it has at the moment.
Palm Coast's government granted Palm Coast Data close to $500,000 in tax incentives to keep the operation in town as it was consolidating with others in three other states. The state of Florida granted the company $3 million in incentives. Both incentive packages are contingent on the company making good on hiring some 700 employees on top of the 1,000 it had at the time of the deal. The company has been nowhere near that number. (Palm Coast Data has created, and shed, jobs serially, though net job creation has been static.) Last year, at least according to Palm Coast City Manager Jim Landon, it had 1,200 employees. That figure is likely inflated by including part-timers and still-remaining employees in other parts of the country. Palm Coast also sold Palm Coast Data its former city hall, a move playing into the city's plan to now build a $10 million city hall of its own.
Palm Coast Data's troubles, for all their severity, may be minor compared to its parent companies' troubles: Amrep Corp., the company's overall parent, saw its revenue In the six months ending Oct. 31, revenue fall $13.9 million, or 21.4 percent–from $64.8 million in the same period last year to $50.9 million this year. Most of that loss is driven by activity (or lack of activity) at Palm Coast Data, now Amrep's principal source of revenue. The company has taken out loans to help with cash flow.
Earlier this month, Audience Development, a leading trade magazine on print industry circulation and management trends, reported that "Nicholas Karabots, a principal shareholder in AMREP Corporation, the parent company of Palm Coast Data, has decided to terminate his company's fulfillment contract, according to a filing with the SEC. The filing, form S-1, also outlines AMREP's intent to register the sale of up to 515,000 shares of common stock. The seller?
"Karabots. Karabots, who is the vice chairman of AMREP's board and runs Kappa Publishing Group, owns 59 percent of AMREP's outstanding common stock and the fulfillment and distribution contracts his company has with Palm Coast were worth about $2.3 million dollars, or 1.9 percent of the company's consolidated revenues, in fiscal year ending April 2010. (AMREP's other line of business is in real estate, all of which is concentrated in Rio Rancho, New Mexico.)
"Kappa elected not to renew its contracts last November, which will expire in February if Palm Coast can't convince Karabots to re-up. The company says it is currently in negotiations to keep Kappa's business."
The report adds: "Interestingly, Karabots in September 2010 offered to buy all of AMREP's outstanding shares for $12 per and take the company private. Only three weeks later, Karabots withdrew his offer."