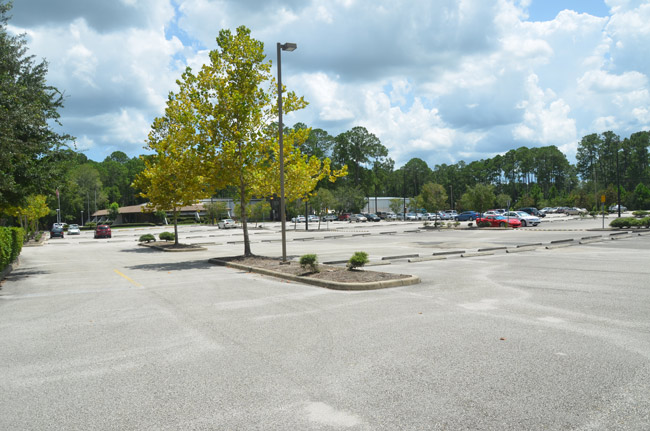 Just last May, Palm Coast Data touted the signing of a contract with a rare new account—SagaCity Media Inc., which publishes Seattle Met and Portland Monthly. The magazines don't have much of a circulation: 51,000 for one, 53,000 for the other, a small blip on Palm Coast Data's subscription-fulfillment operations (the company manages subscriptions for publishers, among other services). But a streak of almost uninterrupted revenue declines since 2009 has had the company looking for more reassuring news any way it could get it.
There haven't announcements of new signings since, and the company doesn't announce the loss of accounts, which are not a matter of whether, but of how many, judging from Palm Coast Data's and its parent company's latest financial filings. Palm Coast Data just closed its books on the fourth quarter of fiscal year 2012 (it happens to end closer to the middle of the year going by the conventional calendar), and the full fiscal year for 2012.
The numbers are not encouraging. The subscription fulfillment services operations of parent company Amrep Corp.—which are, essentially, Palm Coast Data—ended the quarter with yet another big revenue drop: 20 percent when compared to year-ago figures. Revenue for the fourth quarter in 2012 was 13.45 million, compared to $16.84 million in the fourth quarter last year. For the year, Palm Coast Data saw its revenue decrease from $73.6 million in 2011 to $62.2 million in 2012, a decline of 15 percent.
To put that figure in perspective: the company's entire revenue for 2012 was less than half its revenue for just two quarters barely four years ago—at the end of 2008 and the beginning of 2009.
It was at that time that Palm Coast Data signed its much-vaunted deal with Palm Coast government, which would provide it financial incentives of around $450,000 in exchange for the creation of 700 additional jobs. (Palm Coast didn't shell out the money up front, ensuring that it would only be paid if jobs were actually created.) The company also got $3 million in up-front incentives from the state of Florida. At the time, Palm Coast Data was consolidating its operations from other states into its operation along Commerce Boulevard in Palm Coast, and projecting nothing but growth, including more construction. None of it happened.
"Magazine publishers, which are the principal customers of these operations, have continued to be negatively impacted by increased competition from new media distribution sources and also by the effects of the recent recession and the continued weak U.S. economy," Palm Coast Data's parent company, Amrep, said in a statement announcing its latest financial numbers. "The result has been a trend of reduced subscription and newsstand magazine sales, which has caused publishers to close some magazine titles and seek more favorable terms from Palm Coast and Kable and their competitors when contracts are up for bid or renewal."
These days, Palm Coast Data's largest parking lot along Commerce Boulevard is largely empty even in the middle of the workday. Company employees are kept in the dark about operations overall, but they anecdotally speak of their own segments of the company, reporting cut-backs in personnel or in hours. The company has refused multiple requests for the actual number of people it employs in Palm Coast, or provided an account of the incentive dollars from its twin deals with Palm Coast and the state in 2008.
The state is not necessarily about to ask for an account, either.
"If you're a company, and you've won a grant from Florida's fastest-growing jobs incentive fund, you can collect millions of dollars in public money up front, often before you make the first hire," Michael Sassop, an investigative reporter with the Tampa Tribune, wrote last month. "You also can claim later that your firm is having problems creating the jobs and buy time to fulfill your end of the bargain by renegotiating your contract. And in the end, odds are almost even that you won't deliver on your promises anyway."
One of the company the three-month investigation studied was Palm Coast Data. State documents, Sasso found, suggest Palm Coast Data only has created 150 jobs.
Amrep includes Palm Coast Data, a land company in New Mexico, newsstand distribution services and product services. Combined, Amrep had revenues of $85 million in the year just ended, compared to $96.8 million in the previous year. The company posted a net loss of $1.6 million this year. Palm Coast Data now accounts for the majority of its operations.
Friday, Amrep stock was trading at $6 a share. It had traded at close to $150 a share at the height of the housing boom, and at over $50 a share when Palm Coast and Florida signed deals with Palm Coast Data.