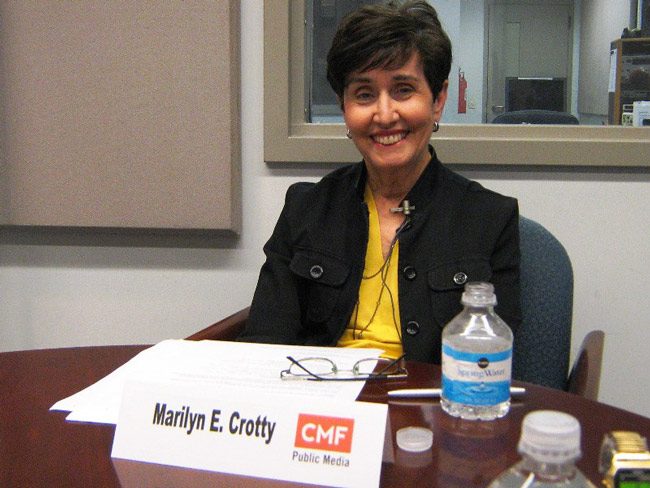 The Palm Coast City Council is setting in motion its first comprehensive review of the city charter since incorporation 18 years ago. The process will be controlled entirely by the council, it will take six months, it will include a series of special workshops across town, including ample room for public input in comment form—but no independent public panel, committee or advisory council—and if changes to the charter are proposed, it will culminate in amendments presented to voters at the Nov. 6 general election.
The council agreed to hire Marilyn Crotty, the director of the Florida Institute of Government at the University of Central Florida since 1990 and a specialist in mediating charter reviews in Florida, as the facilitator at almost every step of the six-months process. Crotty would be paid $6,000. (At least that's the proposal Crotty was putting together Wednesday, she said in an interview. It would still have to be approved by the council. The fee would include individual consultation with council members and the city attorney, travel time, all her local appearances, and any work on ongoing reports or other documents).
The council heard a presentation from Crotty Tuesday morning as part of a summary proposal from the city administration on how to handle the charter review. Council member Steven Nobile had been pushing for a review since the beginning of his tenure on the council two and a half years ago. He had originally sought a process that more directly involved residents. With Heidi Shipley's exception, most of the other council members going back to those who were replaced in the last election had been resistant to a charter review, seeing no need for one absent public clamor.
That clamor has, in fact, been nowhere heard, seen or sensed.
Both sides finally agreed to what, in sum, is a compromise approach that carries out a review while keeping the process firmly in the control of the council, which will limit the sort of changes that may eventually be proposed—most likely to cosmetic rather than substantial changes.
The city will put up a web page on Aug. 11 to solicit public input on what residents think should be changed. The council will meet to go over the input in mid-September, keeping in mind that what many people may propose as charter changes may be better handled as changes through city ordinances. Late that month and in October there'll be charter workshops at four public schools, again giving the public a chance to be involved through public comment periods. The council will be discussing and debating ideas and input at those workshop. Each workshop will focus on a different part of the charter, but citizens won't be restricted to discussing only that segment.
Crotty, who has shepherded charter reviews for 16 local governments in the state, will facilitate every step.
"My most favorite thing to do is to work on city charters," Crotty said. "For some people that is not a very exciting thing to do." But as boring as some people find that to be, she considers it "fascinating." Years ago, working on the Winter Springs charter, she got to know Bill Reischmann, who was on a citizen panel working on the charter. Reischmann is the Palm Coast city attorney. He has echoed City Manager Jim Landon's preference—that the council, not an independent body, keep control of the review. That's not necessarily the way it's done elsewhere (or the way it was done in Winter Springs.)
"One of the reasons that it's a good time for you to look at your charter is because your charter is not clear on how you go about that process," Crotty told council members. "I understand from the recommendation of your attorney, it will probably be most beneficial for the council to serve as that review body, and I am perfectly fine with that, I think it will work and it will help to get your charter into the position that it needs to be for the future."
She reviewed Palm Coast's charter herself and deemed it "pretty good." She said "there's not that much in it that needs to be changed, tweaked, adjusted, added, but it's time. It's been since 1999, and things change over time, and charters need to be periodically reviewed."
The charter should be compact, simple, clear, readable and understandable to the lay citizen, she said. "You residents should be able to read your charter and get a good sense of how your government works," Crotty said. That means no ambiguities, for example. Yet it should "leave a lot of discretion to the elected officials," she said. "You don't want to tie your hands."
Her role is to lead the council through the process, make sure the meetings run on time, that "everyone on the council has free opportunity to have as much discussion and debate as you need to have," and to provide involvement from residents—and education for residents.
The first workshop in town is scheduled for Sept. 27 at Matanzas High School. It will be followed in subsequent weeks by workshops at Indian Trails Middle School, Buddy Taylor Middle School and Flagler Palm Coast High School before the council holds another workshop to sum it all up then two workshops in November and December to draft whatever ordinances may be necessary before amendments are prepared for the November 2018 ballot.