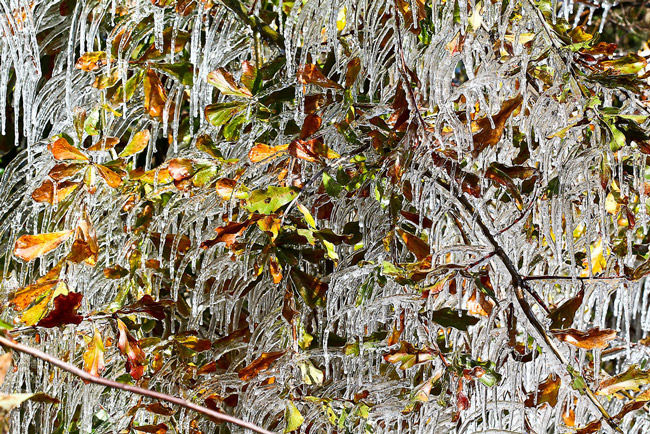 Last Updated: 5:22 p.m.
Note: Flagler County schools will be open on Tuesday.
It begins this afternoon, after a morning when temperatures will not go higher than 60 in Palm Coast and Flagler County. The mercury will then begin to plummet, dropping 10 degrees in three hours. It will be 45 by sundown, and it'll freeze by 3 a.m.
A wind chill warning is in effect for Flagler and Palm Coast between 4 and 9 a.m. Tuesday, as temperatures will fall as low as 26. A hard freeze warning is in effect for Flagler, Palm Coast and Northeast Florida, with 6 to 12 hours of hard freeze conditions (27 degrees or lower) possible. Brisk northwest winds of 15 to 20 mph with gusts to 30 mph, wind chill readings may approach zero with inland locations in the single digits late Monday night into Tuesday morning, with 10-15 degree wind chill readings closer to the coast. That means hypothermia can set in fast, and with it a risk of death if precautions are not taken.
The lowest temperature in Palm Coast is expected to be 25 or 26. That's still a long distance from the lowest-ever recorded temperature in the region: temperatures fell into the single digits on Jan. 21, 1985, and there's been two dozen recorded instances of teens over the years.
The National Weather Service is also warning about ice on roadways: though no precipitation is expected, there are possibilities of irrigation systems cracking or leaking near roadways, or of water pooling on roads near properties where residents have watered vegetation to mitigate the effects of the freeze. That water can quickly cover roads and just as quickly turn to ice, especially after midnight.
Not much of a warm-up is expected Tuesday, with high temperatures only reaching 35-40 degrees. Northwest to northerly winds will remain in the 10-15 mph range, keeping wind chill values in the 20s and 30s all day. Another hard freeze is expected Tuesday night for inland locations, with lows in the upper teens to lower 20s. Locations closer to the coast will experience a light freeze, with lows in the upper 20s to lower 30s. Currently, the lowest temperature expected in Palm Coast Tuesday night is 33. That may change. A hard freeze watch will likely be posted later today for all inland areas.
A gale warning is in effect for offshore coastal waters beginning at 10 a.m. Monday 6 a.m., and a small craft advisory is in effect for the near shore waters through 9 a.m. Tuesday.
The cold is the result of a strong arctic cold front crossing southeast Georgia during the predawn hours late tonight, sweeping across northeast Florida Monday morning into the early afternoon hours.
Cold Weather Homeless Shelter Open: The Sheltering Tree will open its cold-weather shelter overnight for the homeless, starting at 5 p.m., at Bunnell's First United Methodist Church's Fellowship Hall, 205 N. Pine Street. The shelter is run entirely by volunteers, and opens every night the temperature is forecast to fall to 40 or lower. The shelter has opened three times so far this year.
Plants, trees and animals: Livestock won't have to worry: they'll go to the woods, get under trees where the canopy holds the heat in and wait out the snap. Citrus trees should be either iced over or covered: a misty, ice cover–accomplished by sprinkling the tree with water until it freezes–will help freeze the leaves and the fruit on the trees at 32 degrees, preventing lower temperatures from affecting the tree until sunup, when the sun will melt the ice and the temperature will rise. Alternately, a non-plastic, sheet-like covering of the tree will help keep the tree warm through the hours of the freeze. The brevity of the freeze will reduce the risk that the trees will be affected.
But cabbage is an issue: there's young cabbage in the ground all over western Flagler County. The cold snap could possibly damage some of the young cabbage, because it hasn't been prepared by by previous cold snaps.
[This is a developing story. More details soon.]