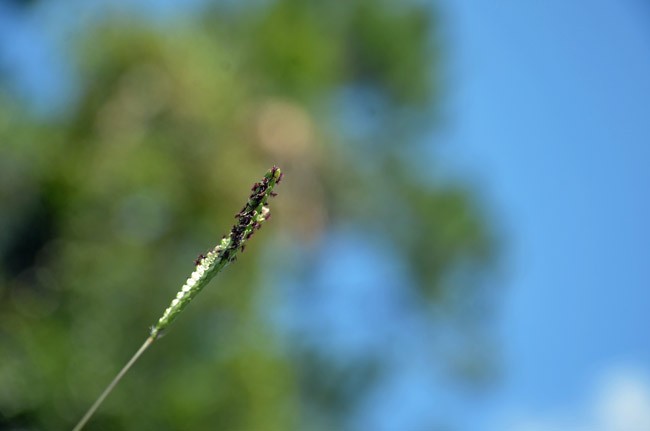 Addressing a long-running grievance that it's much too easy for nameless people to file code violation complaints against their neighbor, Palm Coast is going to make it a little more difficult to do so. It won't make it impossible. But will require raise a few hurdles against anonymity.
It's a question numerous Palm Coast residents have asked themselves—or their city government—at one time or another: why are people allowed to file anonymous code-violation complaints against their neighbors? Doesn't that make it easier to harass? To be nit-picky? To file frivolous claims?
It does, but the city administration has been reluctant to change the system—let alone change its policy—and require complainers to identify themselves for several reasons: it won't change much of the way code enforcement officers do their job, it could increase neighborhood feuds now that targets of complaints can confront their accuser, encourage people using false identities and heighten perceptions of inconsistency on code enforcement's part.
Two city council members—Jason DeLorenzo and Steven Nobile—were particularly interested in revisiting the matter.  "We are trying to understand better is how much resources are we putting towards people complaining for the sake of complaining,"  DeLorenzo said.
"The inspection performed is money we're spending on someone who's just making someone's life hard, OK? So whether it's a violation or not is irrelevant. We're still imputing a lot of that time. Second, a lot of the violations, a lot of the codes, are subjective," Nobile said. He recurrently described an example of a garbage can being visible to a neighbor despite the issue being dealt with, but for a few inches. It was a case of a neighbor being intransigent, and never giving his name. "There should be a way to complain back," Nobile said.
DeLorenzo's idea: online, on the phone or by email, the complainant must give name and number, or a verifiable email address. The city should also verify that the complainant is real. The idea is to create "something a little bit more difficult" for complainants to do, while still giving them the opportunity to complain.
City Manager Jim Landon favored the ideas, especially the ability of the city to contact a complainant. But he cautioned: there are people who "truly fear their neighbor," but must still have the ability to complain. "We're not changing policy. We're changing the website," Landon said. "Then, if they call, if they come to see us, we don't require them to give the name."
In other words, the option of complaining anonymously would not be eliminated. It would just be an extra hurdle.
So the name and email address will now be required when filling out web complaints. If those aren't included, the complaints will not go through. "We can evaluate it as we go along as far as what feedback we get," Landon said, with the option of actually blocking "frequent fliers."
Currently, residents—or anyone, for that matter—can report code violations in person, by phone, through the mail or the website or by email, and they can do so anonymously. According to the city's tally, a year's worth of "action orders," or actual complaints, totaled 13,076, about 60 percent of which were generated by the public (some 700 a  month).
Once the complaint is received an inspector checks it out and either issues a notice of violation or closes the case if no violation is found. Property owners get a "reasonable" amount of time to fix the violation before a re-inspection. If the violation persists, it goes before the code board.
---
Anonymous complaints can be made in person, but no longer online.
---
The majority of complaints are about commercial vehicles in residential areas. It's just not clear how many are legitimate, how many are more on the harassment side.
"I would suspect that code enforcement staff, Barbara on down," Mayor Jon Netts said, referring to Barbara Grossman, the code enforcement manager, "very quickly recognize who the nitpicking, nasty next-door neighbor is, and I can't imagine that Barbara is so hidebound to the code that regardless of the fact that she knows this is a nitpicking neighbor, is going to send somebody out anyway. There has to be some discretion."
Landon sought to put the process in context: the harassment types are not as frequent as public perception may have it. The majority of resources are devoted to the recurring violators, whether it's the dog that barks all the time or the garbage that gets piled up improperly, or the grass that never gets cut.  "We have a whole lot more of those people that are bad news to live next to than we do of the ones that are picky complainers that are just trying to make their neighbors miserable," Landon said.
"I'm not sure there is a good legislative solution to this problem," Netts said. "I think the solution to the problem lies with code enforcement staff understanding the issues that city council faces and saying, all right, let's apply some reasonableness to this process. When we know that Joe Smith is this habitual complainer, we probably give a little less credence to his 437th complaint as we do to somebody who's never complained before."
"The problem that I'm hearing that may be generating this discussion more is," city attorney Bill Reischmann said, "where the next-door neighbor complains about the garbage can. It's fixed. the neighbor complains about the law. And it's fixed. Then the next-door neighbor complains about the swimming pool, and it's not a real problem, and it just goes on and on and on, and that is much more difficult to solve, because it's chicken little. If you start ignoring it, then the swimming pool could be a real problem and we're ignoring it because it's the same complainant. But the swimming pool is in violation and god forbid something terrible happens. It's a tough nut to crack."
What the administration wanted to stay away from is a change in policy. Expoerience frames the issue, according to Landon, particularly on making names mandatory. "If you create this policy, there are side effects, unintended consequences, things we deal with all the time that you don't deal with. You'd be amazed. So if you don't want to hear what the consequences of changing this, that's fine, but I think it's our job to let you know,"  Landon said earlier in the discussion, before DeLorenzo provided a compromise.
"What I'm looking for is a solution to the problem of people using code enforcement as a weapon against other people," Nobile said.
"You're either anonymous, or you're not, those are the two choices," Netts said.
"The two choices for that one question. So you're telling me that staff is not responsible to come to me with better solutions. It's my job to do that," Nobile said.
"No, I'm not telling you that. I'm telling you, if you don't want anonymity, then you must have a name. Those are you two choices," Netts replied.
"That's it. There's nothing else."
"No. Anonymous. Not anonymous."
As it turned out, there was something else. The administration will develop the DeLorenzo option and bring it back to council for approval.