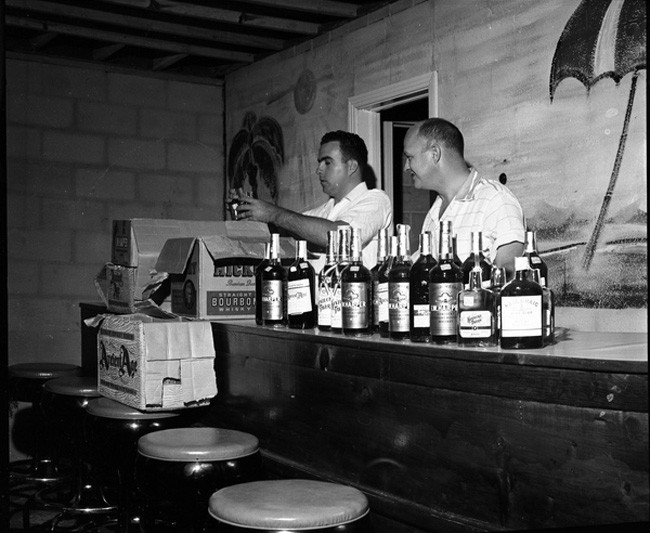 There are no bottle clubs in Palm Coast or Flagler County. But Palm Coast government is moving to strictly regulate that type of business—and possibly, like Flagler Beach or Daytona Beach, to ban it—in response to local businesses' fears that bottle clubs may soon open locally.
A bottle club is a bring-your-own-liquor-bottle speakeasy where selling alcohol is not allowed, but consuming it is. Bottle clubs have a checkered history. At one time some governments preferred them to bars, soon after Prohibition was repealed, because they were easier to supervise. In some of the dryer states, and for years after Prohibition, bottle clubs were the only way for people to drink socially, outside their home. These days even in Okalhoma (where prohibition was repealed only in 1959), barely three clubs existed in the entire state two years ago, according to the Oklahoman.
Some states ban such clubs (among them Alaska and Montana). Some states don't mention them in their laws. And some, like Florida, allow them, but the clubs must be licensed and follow local regulations, and localities are free to ban them, as some do.
They're not rampant. But when they make the news, it's not usually because the clubs are making a civic contribution to their community. It tends to be the reverse. Volusia and Hillsborough have had a particularly difficult time with the few such clubs in their jurisdiction.
In Hillsborough, a shooting at Thee Crazy Horse bar on West Hillsborough Avenue earlier this year drew attention to the bottle club next door, owned by the same people who operate the bar, and kept open past 3 a.m., when bars are required to close in Hillsborough. Two such businesses had drawn some 130 calls for service from 911 in 13 months. In May, 11 people were arrested at one of the two clubs (Glo Ultra Lounge, outside of which the shooting took place) for selling alcohol without a license.
Same story in Volusia. "Law enforcement has a long history with this type of establishment, especially Volusia County,"  the Flagler County Sheriff's Office's Mark Carman said.
"These businesses, establishments, they're really taxing on law enforcement., They stretch our resources beyond the limit with manpower issues."
He cited from a 17-page report from Volusia County, summarizing the type of calls of service Volusia handled in that regard in just under two years. There were 453 calls for service to a bottle club on Nova Road, 44 of those because of fights, six for involving a weapon of one type or another. The club also had "two homicide-related incidents," one in the parking lot, where an individual was shot and killed, and one in May where a fight escalated into a car chase between two parties, resulting in a homicide elsewhere during the morning commute.
But Volusia in July restricted bottle clubs' operations by prohibiting their operations past 2 a.m. There were three such clubs in the county. None survived the regulations, according to the News-Journal. (When Lakeland cut bottle clubs' hours three decades ago, it also wiped them out of business.)
"This isn't the kind of establishment we want in Palm Coast,"  Carman said.
A couple of weeks ago City Manager Jim Landon got a phone call from a business owner who has a business in Flagler and businesses in Volusia County, where he'd had bad experiences with bottle clubs. He asked if the council could do something to avoid what he'd seen in Volusia. Other business owners—from St. Joe's Plaza and especially from City Market Place, where one such business was said to be opening soon—subsequently called and wrote, with similar concerns.
Tuesday evening, the Palm Coast city Council voted unanimously to approve a resolution that sets in motion the city's process of analyzing and likely further regulating bottle clubs. In the meantime no one can apply—not to ban them exactly, but to avoid grandfathering in a business that may be permitted under existing rules, should more restrictive rules be adopted.
"We're not ready to talk about the regulations, we're just saying why we think they should be considered for regulations, and then bring those to you in the future, but in the meantime not allow someone to apply ahead of time," Landon said.
Mayor Jon Netts, anticipating the issue, contacted other mayors in the county. The goal, he said, was to protect the city but "not simply to displace" the problem elsewhere, so he suggested other cities should consider the same approach. This evening, the Palm Coast Planning and Land Development Board is expected to approve a 120-day moratorium on permitting bottle clubs, pending the new regulations.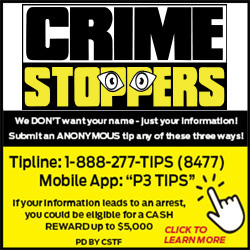 The city has taken similar approaches with adult entertainment, internet cafes, pill mills, flavored tobacco (with a more advisory than regulatory hand in that case), and briefly, when the state's voters looked like they might approve medical uses of the stuff, marijuana.