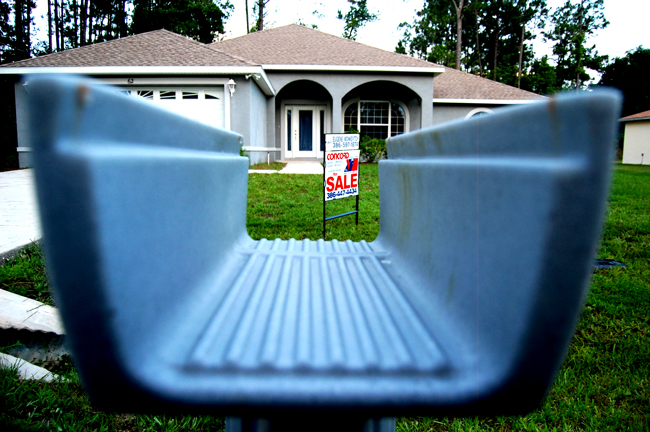 Fortune magazine posted a Web item in late May that ranked the nation's five best places to retire. Palm Coast was one of them.
"Retirement guides routinely rate Naples and Miami as top spots for snowbirds, but data from Moody's Analytics show that median home prices in those markets could still drop another 26% and 38%, respectively," Fortune wrote. "A more stable alternative? Palm Coast, south of Jacksonville, which has seen the median housing price fall 48% from its peak in 2005 — and has only another 7% to fall before hitting bottom."
Only another 7% to fall before hitting bottom? The question is whether values will rise again back to the kind of levels that would entice younger people to move to Palm Coast as well — the kind of younger people associated with a more vibrant economy and job creation, as opposed to retirees with relatively more stable purchasing power–and Medicare dollars to feed into the local health care industry.
Another national website, 24/7 Wall Street, less gilded than Fortune but relying on equally authoritative numbers, two weeks before the Fortune piece analyzed what it called "The Thirteen Housing Markets That Will Never Recover." Palm Coast made that list, too, at Number 3.
Those rankings were based on National Association of Realtors numbers and unemployment numbers, excluding part-timers and those who've quit looking for work (otherwise the picture would be bleaker).
"There are some areas where housing prices have dropped but unemployment has improved, so home values may recover. Honolulu is an example of this," the analysis notes. "But, most cities with sharp drops in home values are also the hardest hit by the recession's impact on employment. These areas may take years to get back to 'normal' unemployment rates of 5%. In the meantime, home prices will continue to stagnate, or worse, continue to fall because of a lack of buyers."
Riverside, Calif., topped the list, with housing prices down 52 percent and unemployment at 18 percent. Lansing, Mich., was second, with housing prices down 38 percent and unemployment at 11.8 percent. Palm Coast, in third place, had the second-worst housing-price decline, at 63 percent, with unemployment at 16 percent. Fort Myers' housing price decline clocked in at 65 percent, but its unemployment rate was slightly better, at 14.2 percent. Fort Myers ranked sixth on the list, after Orlando (49 and 15 percent). It's the first time that Florida's housing and employment markets have more in common with the Rust Belt than with the Sun Belt.
But recovery isn't necessarily that far out of reach.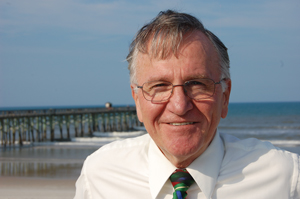 "Flagler County will recover sooner than predicted because the decreased values and baby boomers are retiring anyway, and are going to not spend for ever waiting for the real estate market to stabilize," says Matthew Wilson, a real estate broker with Flagler Beach's Coquina Real Estate and Construction. "They recognize the time-value difference, and with prices down and retirement under way, they're going to go ahead and make the move without any regard to what the analysts are noting. And prices having now moved fully back to at least 2002 levels, the time to buy is now. That's what we're seeing."
A sure indication of retirees jumping on foreclosed properties: cash transactions. "One of the mortgage brokers was in today complaining that no one is financing, they're all paying cash for the properties," Wilson said. "Getting a loan has become a lot like airport security. They've made it so challenging that people would rather spend their liquid assets or available assets rather than go through the aggravation and expense of financing a property. A lot of people are taking their IRAs, their retirement accounts and that sort of thing, liquidating and buying these properties. I believe that contributes to why we're also seeing some uptick in condominium properties over the last four months, five months now."
The biggest part of the Flagler County market for now, however, is made up of investors buying up foreclosed homes. "That's a massive part of the market and will probably remain significant for the next four to six quarters," Wilson said. In his view, Flagler County's housing market has bottomed out, and did so "probably about four, five months ago, about the time condos came back. We still see properties that are at a slash-and-burn price that are instantly snapped up, that are at extremely deviated prices. Otherwise I'm seeing the prices have stabilized, and in some neighborhoods we're actually seeing something that might be considered appreciation; There's not enough volume to really declare that, but definitely a stabilizing of prices."
The lucky neighborhoods? Gated communities, Flagler Beach, beach-side properties, properties that front the ocean, a lake, a river, a golf course or the Intracoastal. But Wilson cautions: the data is slim. But the fact that bank-owned properties are getting numerous offers is also an indication of the market having bottomed out.
Wilson's optimistic outlook clashes with numbers released earlier this week by Property Appraiser Jay Gardner, which showed a decline of 20 percent in taxable values across the county, 17 percent in Palm Coast and 23 percent in Flagler Beach. "Remember," Wilson said, "that Jay is always looking in the rear-view mirror. His calculations are on history, and history only, It encompasses the past year, to establish the value. That year of activity–very thin activity–is through some of the worst months of the recession and the price rollbacks."
Palm Coast was the most elderly city on Fortune's list, with 38 percent of its residents being 50 or over. Look for that ratio to accelerate, if Wilson's projections are borne out–and for local Tea Party memberships to grow. Greenville, S.C., San Antonio, Ann Arbor, Mich., and Napa, Calif., were the four other cities on Fortune's list.