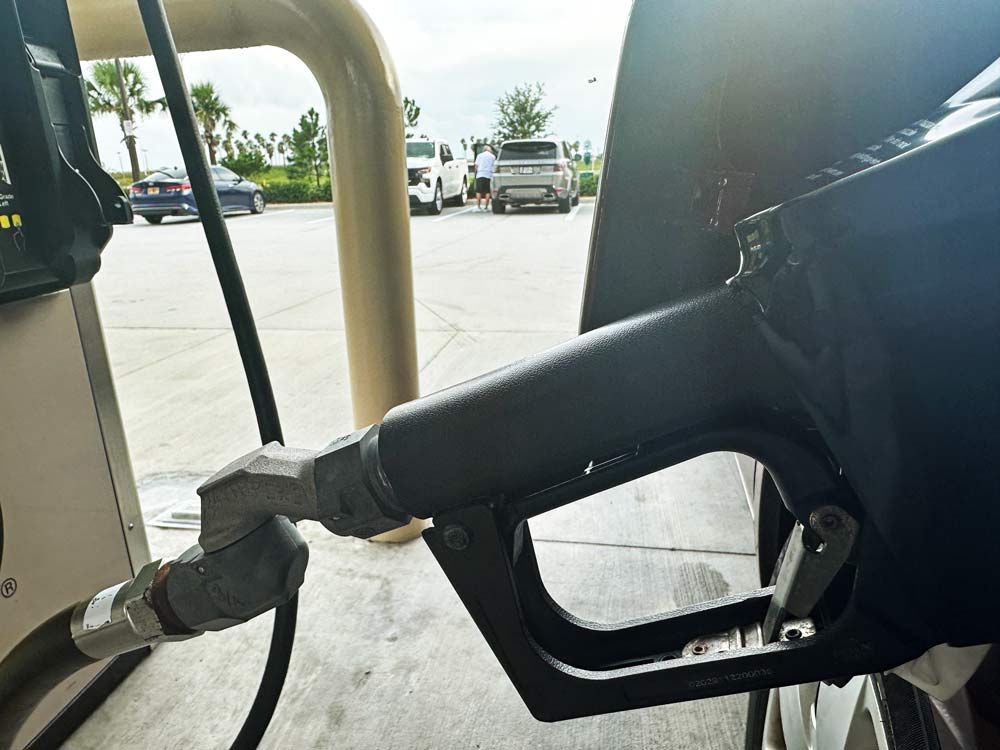 Florida gas prices surged to the highest levels this summer over the past two weeks, adding 30 cents per gallon to an average of $3.67 before declining slightly. Oil prices today topped $81 a barrel, approaching their highest level since April as economic data has been stronger than expected.
The highest statewide average for gas this year was set in April, when prices reached $3.72 per gallon. But Palm Coast appears to be on the more painful end of that average, as gas prices range between $3.66 and $3.94 in the region.




Along State Road 100, prices fluctuated between $3.89 at Wawa and RaceTrac to $3.79 at the Mobil station to $3.74 at Flagler Plaza, and $3.67 in Bunnell. The same range applied along Palm Coast Parkway. There was cheaper gas along LPGA Boulevard in Daytona Beach, just off the interstate, with $3.34 a gallon gas at both Buc-ee's and Sam's Club. Costco at World Golf Village in St. Johns County was selling at $3.49 a gallon.
"Oil prices are the primary culprit behind the recent jump at the pump," said AAA Spokesman Mark Jenkins. "The U.S. price of oil rose 15 percent through the past five weeks, which raised the cost of producing gasoline."
Earlier this month, when gas prices were lower, the U.S. price of oil traded at around $70 per barrel. On Friday, the price of oil settled at $80.58 per barrel. Exxon Mobil's stock was trading at $106 per share today, up over threefold in the past two years. Chevron stock was trading at $162 a share, up from $71 two years ago.
According to the Oil Price Information Service, prices are surging behind strong economic data, which raises expectations for fuel demand. Record-breaking heat has led to some refinery outages along the Gulf Coast, leading to reductions in fuel output. The latest data from the U.S. Energy Information Administration shows refinery operations in the Gulf Coast last week at 93.3 percent capacity, down 1.5 percentage points from the previous week and significantly lower than the 97 percent rate refineries were operating at last year.