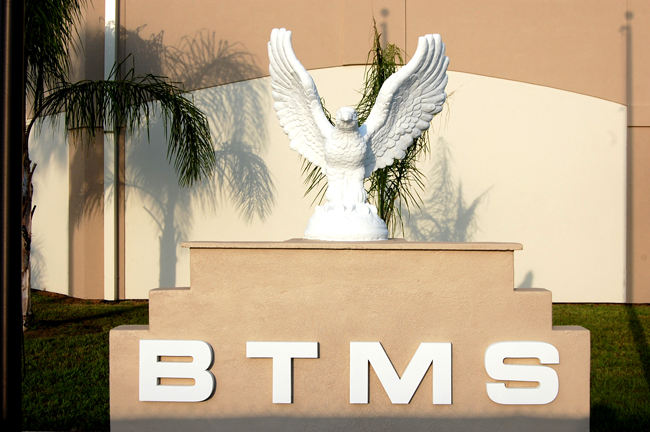 The school district's truncated school schedule for middle and high school students–ending the school day at 1:40 p.m. in middle school and 2 p.m. in high school, 45 minutes earlier than last year–was bound to create problems.
Buddy Taylor Middle School's after-school football program became exhibit one in the last 24 hours, distressing parents and students who were left under the impression that they'd lost their long-time coach, Mike Garrett. Winnie Oden, the school principal, said this morning it was a misunderstanding, and that the issue has been resolved.
The program is run by the Police Athletic League. Garrett, according to PAL Executive Director Don Apperson, is the sort of dedicated coach who begins planning for his next season the moment the previous season ends. Garrett did. Football practice has started at 3 p.m. in the last eight years. He was scheduling it for 3 p.m. again this year. But that meant students would be between classes and practice for almost 90 minutes. Garrett assumed that they'd be supervised at the school and enabled to do their homework to "stay ahead of the game."
Buddy Taylor Middle School Principal Winnie Oden and PAL Athletic Director Richard Zerrahn met to discuss possibilities and alternatives. One of the possibilities they talked about was that students might not be able to stay at the school between dismissal and practice, in case no space was found for them where they could wait and be supervised. Apperson, who was also in the meeting, said it was the sort of possibility that gets talked about so all options are discussed ahead of time.
Somehow that got reported to parents and to every school board member as a certainty: that the football players would not be able to stay at the school while waiting for practice to begin. Oden and Apperson say it was a mixture of miscommunication and things being blown out of proportion. Just as clearly, certain things were said and written that justified Garrett's and parents' anxieties about students' fate during that 90 minutes.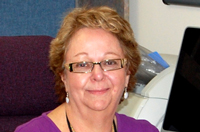 Oden had, in fact, told Zerrahn, in Zerrahn's own words (which he emailed to parents Wednesday evening) that "there was no facility/room available after school to accommodate the football team and a study hall." And another parent, Barry Critcher, said he got a similarly discouraging response from Oden. "I personally reached out to Ms. Oden last week to see what options were available, as far as space was concerned, for parents to supervise a mandatory study hall and was completely 'shot down,'" Crichter wrote School Board member Andy Dance on Wednesday. "I was told there were no options."
Garret was furious and made his feelings known in a long email to parents, announcing his resignation. The email went out Wednesday at 3:35 p.m.
"I was informed today by the PAL athletic director that the BTMS principal called and advised that under no circumstances can football players remain on the middle school property for the one hour between practice," Garrett wrote. "Folks, this kills any intention of a structured study hall or homework session for the players and places coaches in awkward positions of backpedaling on our commitments. If I had any intentions that this shortened school day was going to be such a fiasco, I would have stepped down as your coach months ago and opened the door for volunteer coaches to step in and coach." Garrett announced his resignation and invited willing participants to pick up the coaching responsibilities for practices to be held after 6 p.m., as they are at Indian Trails Middle School. "This is extremely discouraging not only to our football program, but to all middle school students and their families as well," Garrett concluded. "I don't think the school board thought through on all of the potential negative repercussions the shortened day will have."
The words that fell in dispute were under no circumstances. In his email to parents and to Garrett, Zerrahn went on to clarify that "The words 'under no circumstances' were never used," but that "the option was given for the boys to leave school and return, either for the scheduled practice, or if so desired, and evening practice. This is what was stated to Mike." Apperson, too, said the words "under no circumstances" were never used.
Apperson clarified in his own email to parents the succession of statements that may have led to the misunderstanding. He was in Oden's office, he wrote, when Oden took a call and had a conversation about the program. The conversation centered around the BTMS Football team using the gym at the school when school was dismissed. Oden, Apperson wrote, "explained that the gym was going to be used for after school open gym by all the students who were not involved in other sports or activities," and that the school's sheriff's deputy could not "babysit" students. In a subsequent call to Richard Zerrahn, the PAL athletic director, Oden "asked Richard why her team could not practice at 6 p.m. just like Indian Trails," according to Apperson. "Richard advised her that the parents wanted the practices after school. The discussion continued and she explained to Richard that she could not promise to provide a classroom, because this was the planning periods for her faculty."
That, too, is a consequence of the school board's revamped school year: teachers' planning periods have been moved from within the school day to the beginning and the end of the school day, in part to enable lay-offs and the shorter day. Teachers are by contract entitled to their classrooms and not required to supervise children during their planning period. Otherwise that would defeat the purpose of planning. Oden had also given the city permission to use the BTMS cafeteria for after-school care. "At no time did she advise [Zerrahn] that 'under no circumstances can football players remain on the middle school property for the one hour between practice,' Apperson continued. "This was something that still had to be worked out as it related to space, supervision, etc. She then placed a call to Coach Garrett and left a message for him to call back."
Apperson spoke highly of Oden's support for PAL in general and the football program in particular, words later echoed by School Board member Colleen Conklin.
"There's nobody in that school that's a bigger support of that football program than Winnie Oden," Conklin said. But she noted that the schedule change would have consequences, and that this was one of them, with more coming. "Everyone is going to have to be a little bit patient, a little bit tolerant and a little bit understanding as we work through these issues that are going to come up," Conklin said.
Apperson made a similar point. "As the Executive Director of PAL, I implore you to remain calm and allow me the opportunity to get this worked out with the powers to be," Apperson wrote. In an interview this morning, he said the whole matter would have been resolved "had it followed the proper chain of command anyway."
To Garrett, the heart of the matter was that there was a very real discussion about not letting students stay at the school between dismissal and practice, and that something had to happen, planning wise, to ensure that they'd be taken care of, whether he was the coach or not. And clearly, his letter had an effect.
"A new level of discussion is occurring, and that is a good thing," Dance wrote a parent Wednesday evening. "I am sorry that it took Mike's resignation letter to shine attention on this issue." Dance Wednesday afternoon had asked Oden directly to call him to discuss the matter, himself inappropriately bypassing the normal chain of command (school board members are not supposed to directly meddle in administrative issues without first going through the superintendent). Dance on Friday clarified that he did call Valentine after emailing Oden, and that it was Valentine who spoke with Oden subsequently.
And Oden herself spent much of Wednesday afternoon and evening dealing with the situation.
"We did have some concerns as to how we were going to make this work at Buddy Taylor," Oden said Thursday morning, "but we did resolve it." A study hall for football students will be supervised by parent volunteers at the school.
Garrett as late as 10 a.m. Thursday morning had not received a call confirming that the situation had been resolved, though he got an email from Apperson saying so. He said he would rescind his resignation and return as coach, given assurances that students would have their study hall before 3 p.m.
"My intention as it's always been is to coach there with the time frame that was established," Garrett said.
That, it now appears, is just what will happen, as Garrett intends to take the field with his team as he'd originally planned.