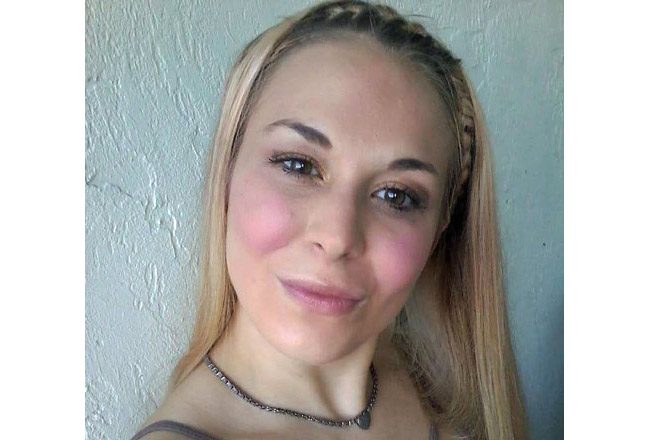 A drug overdose has claimed yet another life in Palm Coast: Samantha Brewer, 30, who had struggled with substance abuse for several years, overdosed at her home in the R-Section Friday night and later died, despite paramedics' efforts to regain a pulse that at first seemed successful.
The Flagler County Sheriff's Office is investigating the death as a homicide under a new directive by Sheriff Staly to attempt to trace the origin of the drugs in all overdose deaths. "The sheriff has given direction on all of those to investigate them and try to establish where the drugs come from," Sheriff's Chief Mark Strobridge said today. "So they treat it like a homicide case, a murder case. Now, I don't know that that's the circumstances in this case."
Strobridge elaborated: "It's not necessarily that it's suspicious, but all overdose deaths we are going to treat them and investigate them as we have recently, that's our new stand procedure, because the whole purpose and the ability to charge these people with crimes really stems from the idea that they're killing each other. Murder is no less heinous of a crime just because somebody has an addiction, and when somebody has an addiction, why are you putting stuff in front of them?"
According to a Flagler County Sheriff's report, Brewer texted her friend John Yevoli Friday evening, asking him to come over. He told her if he could find a ride, he would. He was in the C-Section. Not long afterward, he found an Alliance Taxi waiting for him outside his home. Brewer had paid for the ride.
Yevoli, 43, got to Brewer's house at 6 Royal Tern Lane at about 10:30 p.m. The two talked for 20 minutes in the living room before they decided to go to her bedroom to watch a movie on Netflix. He tried to turn on Brewer's TV but couldn't figure it out. He took a brief bathroom break–three or four minutes, as he told deputies.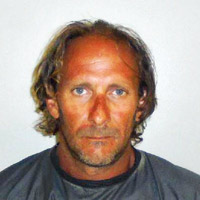 When he came out, he told deputies that Brewer was lying face down on the bed. He thought she'd merely fallen asleep. He walked over to her and shook her to wake her up. She didn't move. He rolled her over, and noticed her lips were turning bluish. He ran to the kitchen and retrieved some ice and water and began to rub the ice on Brewer's face, thinking it would wake her up. It did not: she had stopped breathing.
All the while Brewer's mother, Renae Knight, 57, was in the house (she's owned it for some 15 years). Knight had come home at about 7:30 p.m. and had made dinner at 9:30 p.m. That was the last time she'd spoken to her daughter before going into her bedroom. Yevoli banged on her bedroom door and told her to call 911. He ran back to Brewer and started CPR, moving her to the floor as he started following directions from the dispatcher on the phone.
Two sheriff's deputies were first to arrive at the scene. They found Brewer unresponsive. Knight told deputies her daughter had "a known drug problem and was very actively using narcotics but she was unsure what kind," according to the sheriff's report. They asked Yevoli to step out and took over CPR. One of them administered two doses of Narcan, the antidote that all deputies now carry and that's designed to help restore a more normal breathing pattern. It didn't work.
"In plain view within the bedroom," one of the deputies reported, "I observed several items consistent with intravenous drug usage to include, needles, a torn baggie, a small baggie with a white powder substance and a spoon with a cotton ball on it." Another deputy reported: "It should be noted that while providing CPR several hypodermic syringes were observed laying around the
bedroom dresser area."
Flagler County Fire Rescue unit 21 arrived and took over, managing to restore a faint pulse. Brewer was taken to Florida Hospital Flagler, while detectives and the Crime Scene Investigations unit reported to the house in the R-Section, which became a crime scene. Responses to overdoses have become a routine part of local law enforcement's beats.
Yevoli in 2015 was convicted on a felony charge of possession of a controlled substance, was sentenced to probation, violated probation, and spent a year in jail. He was also found guilty of shoplifting and possession of drug paraphernalia. Brewer had numerous run-ins with the law, including several arrests for drug possession, trafficking and sale (hydrocodone, oxycodone, controlled substances, and others) and other charges.
Brewer, the mother of a young child, had captioned her last Facebook profile picture with the words: "My story isn't over yet." The day after she died, a friend wrote: Your story will Forever live on."
The father of Brewer's child, FlaglerLive learned Thursday, is Joseph Colon, the 34-year-old Palm Coast man indicted on a first-degree murder charge last February in the death by overdose of Savannah Deangelis, who had allegedly taken possession of a package of drugs from Colon moments before the overdose at her home in Grand Haven the previous fall. Colon is at the Flagler County jail, awaiting trial on that and other charges.