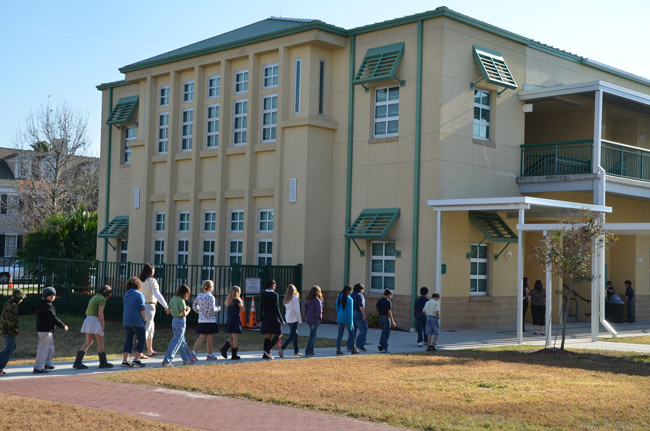 On Jan. 10, a delegation of a dozen Flagler County school officials, including two board members and the superintendent, traveled to Osceola County public schools to see for themselves what a school district with a uniform policy looks like. Osceola schools adopted uniforms in 2008. What they found was that the word "uniform" can be interpreted in many different ways. So can enforcement. (Read the full story here.)
The Osceola policy is actually a dress code, and a rather lenient one at that: students are required to wear collared shirts and abide by four specified colors. They're required to wear either khakis or jeans. Beyond that, it's all up to them, including socks, shoe-ware, outerwear, underwear, belts, jewelry, hoodies and other accessories. The students take full advantage. Enforcement can be lax: in high school, few students bother tucking their shirt in.
The Flagler County School Board will vote on whether to adopt a uniform policy for the district when it meets next on Jan. 17. The trip to Osceola is likely to play a big role in defining the discussion and the ensuing make-up of the policy, should the board approve it.
The following is an image gallery shot during Tuesday's visits to Celebration School, a K-8 school, and Celebration High School. For best results, click on the actual image rather than the slideshow option.
[nggallery id=93]