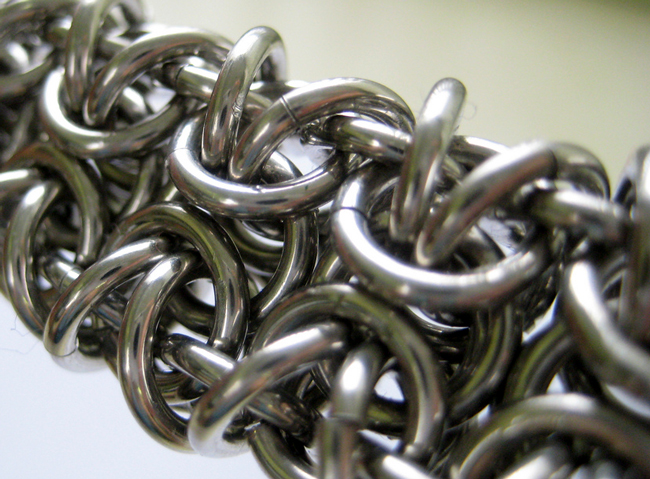 The Flagler County Commission is heading into a county-wide summit on economic development it's sponsoring next week (on Jan. 31) without agreement among its own five members on what the county's plan should be, or what should come first–a strategy, a funding mechanism or a structure to manage the whole thing. After an hour-long meeting on the matter this afternoon (Jan. 24), Commissioners Milissa Holland and Brabara Revels said going into the meeting next Monday without something like a business plan other governments and the public could buy into would make all other discussions premature. "We've got five opinions," Revels said, with some overlap but no solid consensus.
"It appears that we're not going to be able to come to an agreement among ourselves, but this is all part of what we hope to get out of the 31st," Commission Chairman Alan Peterson said at the end of the hour. That part of the meeting was supposed to be devoted to a presentation by County Administrator Craig Coffey's economic development plan–its latest version, anyway, so commissioners could vet it before it's presented to the meeting of all local governments next Monday (where every agency will have 10 minutes to present its own plan). Despite many attempts, Coffey never got to his plan. Even when he was on the verge of presenting it,. Peterson said: "We need to let the municipalities know that this is not a consensus of this commission. We need to make it very clear that this is just one aspect of it."
Message to other governments: don't put much stock in the county's plan. Commissioner Nate McLaughlin, who earlier this month was pushing the "one voice" idea not just for the commission but for the entire local political and business establishment, summed up the frayed front the commission was presenting: "If we go into this 31st meeting and we don't have our heads all together, we're just going into a mud ride."
Commissioners agreed to meet again on Tuesday morning at 11 and continue the discussion to attempt to reach some form of agreement.
They overlap Revels referred to is not insignificant. The commission appears to be closing in on a new governing structure for economic development, one modeled after its own Tourist Development Council, an advisory board with an elected representative from each city (except, weirdly, Bunnell), several industries with direct interests in tourism–hoteliers, travel agents, camp ground operators– and a county chairman (who happens to be Holland). The Economic Development Council would similarly have representation from elected leaders from each city and likely the school board, it would be chaired by the county, and it would include several representatives from private industry, including the chamber of commerce. The tourist council only has advisory power. All its spending decisions (it oversees a budget of more than $1 million) must be ratified by the county commission.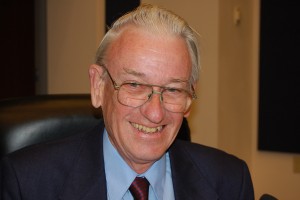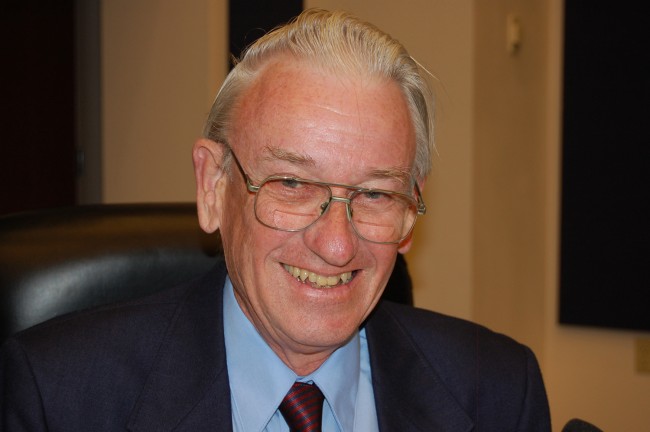 That's where disagreements begin among commissioners. Peterson, for example, wants the economic council to be dominated by elected representatives (but not by Palm Coast: he would give Palm Coast three seats, the county two, and Bunnell and Flagler Beach a seat each, to prevent Palm Coast from having an outright majority). Peterson also wants that panel, not the county commission, to have final say on spending, so that all the cities buy into the idea. "I'm leaving the county commission out. I'm replacing the county commission with this intergovernmental development committee because I'm firmly convinced that we need coordination and cooperation in the county," Peterson said. "This is a county problem and should be solved on a county basis, not a municipal basis, but I also do not think we would get support from the municipalities to have the final economic decisions made solely by the board of county commissioners."
That may raise statutory or constitutional questions: the government purse is handled by directly elected officials, without dilution from unelected appointees such as business or industry representatives.
Revels wants the membership of the council reversed, with more weight given to business than to government representatives (although that approach would essentially radically limit public representation, ostensibly the largest group of "stakeholders," through their elected representatives). Holland and McLaughlin like the TDC model, but they're not comfortable with the council itself making ultimate spending decisions.
Then there are disagreements over what money would be generated and how it would be split among the county and the cities.
Curiously, there has been little debate, or disagreement, about the fact that a new tax will be levied. Cities and the county appear to be heading toward the imposition of a new sales tax, likely to be an extra half cent. That can happen either by popular referendum or by a super-majority of four votes by the county commission. But Peterson would want the economic development council to control 75 percent of the revenue, leaving 25 percent to be split among the cities. "My vote on the sales tax increase, which is terribly regressive," Peterson said, "is dependent on the structure, because I'm going to have a very, very difficult time voting for sales tax increase and then seeing the money flow to the municipalities. If the municipalities want their money, want economic development money, let them put it on their millage. There is no cooperation, there is no coordination, unless we have some type of centralized mechanism so that the money in my opinion is spent in a manner that benefits–is the most effective and efficient manner and benefits the entire county the most."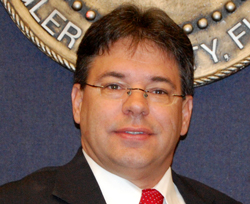 McLaughlin sees no possible way the cities would sign on to such a plan. "The funding is critical to how we structure this thing," McLaughlin said, but not by granting an independent board the power to make spending decisions away from the commission.
Throughout the discussion there was equal disagreement–or lack of clarity–over the exact role of Enterprise Flagler, the private-public economic development group that has some government representatives but acts largely out of public view, even though the overwhelming majority of its funding is public tax-dollars. Peterson has previously said that he was for remaking Enterprise Flagler's structure to ensure that it becomes a transparent agency like, say, the tourist council.
Commissioners, against Peterson;s initial objection, did agree to one thing for the Jan. 31 meeting: the public will be invited to participate for a 30-minute segment.
"No, I'm not expecting the public to speak," Peterson was quick to say when Revels asked whether the public would have a voice.
Holland said she had difficult time with that approach considering that the public was going to be asked to fund whatever results. McLaughlin and Revels agreed, and a public speaking period was added to the agenda.