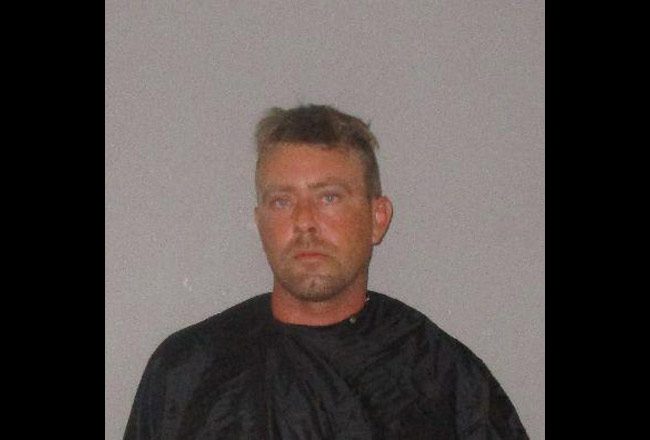 Brian S. O'Dell, a 35-year-old resident of Palm Coast's Pine Grove neighborhood, was arrested on five counts of unlawful sexual activity with a 16-year-old neighbor following revelations of a relationship that had stretched over a year and dating back to when the girl was 15.
The victim was a friend of O'Dell's daughter, younger by several years, and would often spend time at his house–and nights, when O'Dell's daughter visited, according to O'Dell's arrest report.
Flagler County Sheriff's deputies and detectives received "a report of suspicious and potentially sexual activity involving" O'Dell and the girl, who lives with her grandmother. Both had known O'Dell for more than a half dozen years. O'Dell would bring the girl to and from her bus stop for the past three to four years. The grandmother told investigators that although she had not observed suspicious activity by her granddaughter or O'Dell, she felt her granddaughter spent "an inordinate amount of time" with him, and found that to be strange.
She agreed to let detectives look in her granddaughter's cell phone. Once a detective did so, he noticed "several messages made via social media apps between [the girl] and [O'Dell] that were sexual in nature." The girl was asked about the nature of her relationship with O'Dell. She was initially reluctant, but then "admitted she and [O'Dell] had engaged in sexual intercourse on more than two occasions." The relationship unfolded at his home for about a year, and it did so during weeks when O'Dell's daughter was not visiting. (O'Dell has shared custody of his daughter.)
The girl told a detective she had ended the relationship, and that when it was still active, O'Dell "did not force her to engage in sexual activity against her will." The distinction and the girl's age result in charges lesser than rape, but the charges are still second-degree felonies that exposes an offender to up to 15 years in prison for each count if convicted, along with a potential designation as a sexual offender.
The girl agreed to be part of a "controlled phone call," speaking to O'Dell as detectives recorded the conversation. She told O'Dell that law enforcement had become aware of their relationship. O'Dell "is heard stating something to the effect of, 'Oh God,'" his arrest report states. She apologizes to him for admitting the relationship to cops, to which he replies that it's not her fault as he was the adult. When she asks him what either of them are going to do, he tells her he's going to prison.
The call seemingly contrasted with several recent, similar controlled calls involving adult men in the county who soon faced similar accusations of engaging in sex with minors, when men typically blame the victim or begin to seek ways of extirpating themselves from repercussions. When a detective met with O'Dell and read him his Miranda rights O'Dell reportedly confessed, providing the dates of when he and the girl started engaging in sex (he placed the starting date last April)–and that he was aware of the girl's age.
When a detective asked him if he wanted to write a letter of apology, he did so. The letter was entered into evidence.
He was charged with five counts of unlawful sexual activity with minors and booked at the Flagler County jail on $125,000 bond Friday evening. By noon Saturday, he had posted bail and was released. In such circumstances a judge typically imposes a no-contact order on a defendant, regarding his alleged victim or other minors. It wasn't initially clear–the terms of his release are not yet accessible–what the conditions of his release are, given his home's proximity to that of the alleged victim's.
On Oct. 6, Judge Chris France signed a no-contact order ordering O'Dell not to be within 500 feet of the alleged victim's home and school and have no contact with her in any way. He was also required to immediately surrender all firearms to the sheriff's office. His arraignment was set before Circuit Judge Terence Perkins on Nov. 26.
Sheriff Rick Staly was quoted as saying in an agency release that the arrest is an example of "see something, say something." "If something seems suspicious or just doesn't look right to you it probably isn't and you should say something," he said.