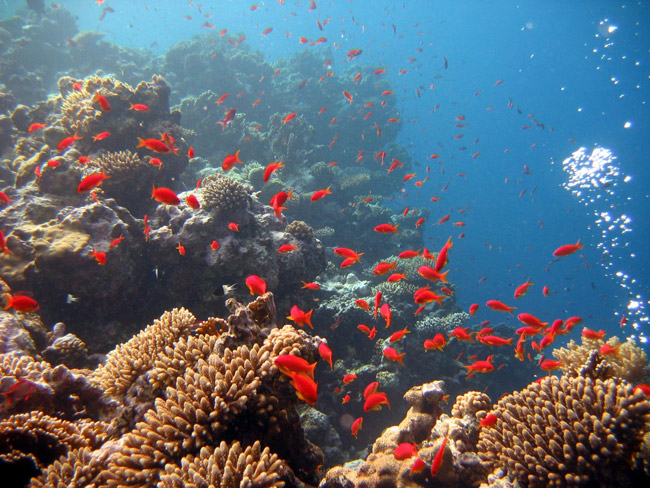 Sometimes I think the world has just too many challenges. As one who has traveled to six continents, and way too many countries labeled as third and fourth world, I know there is genocide, starving millions, terrorists who seek to destroy because they hate or fear or don't understand, and a multitude of other crises.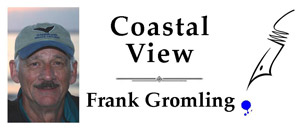 Thankfully, there are wonderful people and organizations that help others in dire straits around the world. I praise them daily, for they do what I, personally, am not that talented at doing. My soul connects with the natural world, so my focus is on earth's changing environment and the roles humans play in it.
I'm not a "the sky is falling" kind of conservationist, but I am a realist who knows from reading and personal research that humans are responsible for some of the environmental changes occurring today. Yet I also know that nature works in its own way, often bringing cyclical conditions we are only beginning to understand.
With this preamble, let me tell you about something happening to one degree or another in most of the oceans of the world. This is ocean acidification, what the National Oceanic and Atmospheric Administration (NOAA) describes as a decrease in seawater pH (acidity scale) caused by the increase of human-induced carbon dioxide (CO2) in the atmosphere. Scientists believe this absorption has caused approximately a 30 percent increase in hydrogen ions, adversely impacting marine organisms everywhere through this increased acidity. While naturally occurring carbon dioxide in the atmosphere is absorbed by the oceans, it is the carbon dioxide from man-made sources which tips the scale toward an imbalance in ocean acidity.
The scientific jury is still out on the impact of this phenomenon, but scientists are working diligently to discover the facts. One such effort is happening within the ocean waters of Gray's Reef National Marine Sanctuary about 40 miles off the southeast coast of Georgia.
Dr. Scott Noakes of the University of Georgia's Center for Applied Isotope Studies leads a team of UGA and NOAA scientists at Gray's Reef to monitor CO2 levels and their effects on the ocean. If the oceans' pH levels decrease and acidity increases, coral and zooplankton suffer, which leads to a domino effect that can harm the entire underwater food web, as well as life above the surface, especially for those industries tied to the oceans and fishing.
Noakes's research relates that, as ocean acidity increases, the rate at which reef-building corals produce their skeletons decreases. Coral's resistance to bleaching, disease and death also diminishes as sea temperature rises. Because of this high acidity, marine life, such as algae and zooplankton, are less able to maintain their protective shells.
As in all of nature, there is an interconnectedness here which becomes very evident to scientists studying the problem. Because a large variety of marine life depends on marine plankton and the reef ecosystem in their formative years, the survival of those marine species, including commercial fish and shellfish, is reduced. The potential financial and lifestyle impacts of such change are not easily projected, but it could lead to the end of certain industries and, at the least, a change in food choices.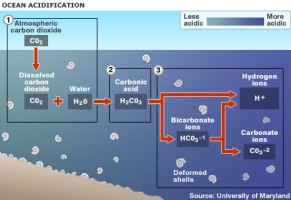 The graph to the right illustrates the chemical changes which occur from high carbon dioxide introduction to the oceans, thereby resulting in an increased acidity level which affects marine life, especially shellfish.
The moral of the story is that there is a real need to reduce carbon dioxide levels in the atmosphere, thus reducing the introduction of carbon dioxide to the oceans. While every person can help to make a difference in CO2 levels by following hundreds of suggestions available from numerous sources, it really is up to governments and corporations to take action. For it is these entities which generate the most carbon dioxide worldwide or, on the part of governments, are the regulators of those industries which produce carbon dioxide gases.
In the United States and many other countries, great efforts are being applied to reduce carbon dioxide. Yet far too many countries, notably China and India, with their burgeoning industrial sectors, generate great amounts of carbon dioxide and other pollutants, without apparent regard for their negative impact on the atmosphere and oceans.
The video below by the Natural Resources Defense Council is a vivid look at the dangers I've touched upon here. I hope you will take the time to view it.
Last, Woods Hole Oceanographic Institute has a useful Q & A for anyone seeking further information and understandable answers to common questions.
So, we have a serious situation in front of us that could be a game-changer for the oceans, and all the life within, as well as life above the surface. Stay tuned to Coastal View for updates as scientists report their findings, which I will bring to you as clearly as possible.
Until next week, be well and do just one thing to protect nature.

Frank Gromling is the owner of Ocean Publishing in Flagler Beach. Reach him by email here.