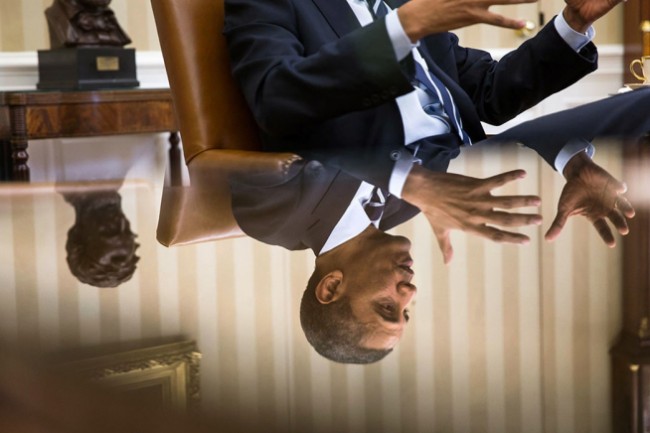 Some years from now, perhaps sooner, perhaps later, the Affordable Care Act will be a universally-accepted part of our health-care system, and decent, affordable medical insurance for all citizens living in the richest country in the world will be woven into the American fabric. Most certainly, the law will not be the same as it is today, as tweaks and even major overhauls become necessary. But the nightmare of a lengthy illness that devours your life savings will be a relic of a dark past.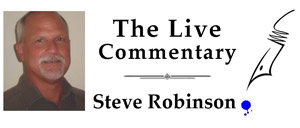 Like most of you, I am dumbfounded by the Obama administration's inability to construct a working Website for enrollment. I am also at a loss to understand the president's inexcusable failure to recognize that if an existing policy did not meet the minimum standards of the Affordable Care Act, it would be cancelled, and the replacement would be more expensive–in some cases much more expensive.
The rollout of the derisively-named Obamacare has been called a disaster, a catastrophe. A wise person caught me up short the other day: The typhoon that hit the Philippines, she said, is a disaster, a catastrophe. The botched implementation of a hugely ambitious new law, one which was fought tooth and nail by Republicans, many of whom are still committed to destroying it, is a major problem—but problems can be fixed. And whether Republicans step up to make themselves part of the solution, or continue to do nothing but attack the law in its entirety, will probably determine just how quickly the law and its infrastructure can begin to work.
It is difficult indeed to comprehend the magnitude of these problems. It is even more difficult to understand why Obama is not as angry as those whose policies have been cancelled. Obama is often criticized as aloof, and while no one expects a president to roll up his sleeves and hunker down with the website's programmers, one would expect that he'd have demanded daily updates on how the construction of the site was progressing—or not progressing. If he was spared the bad news, then a lot of heads should roll. If he was told the truth, and ordered his troops to proceed apace, he must shoulder the blame.
The law's rocky debut has refocused attention on whether Obama, intellectually gifted though he may be, was ready to be the country's chief executive. With a bit more seasoning, it's possible that he might have assembled a team that relied less on old Washington hands than on new blood–innovators not afraid to think out of the box. Exhibit A is the kerfuffle over Ben Bernanke's successor as chairman of the Federal Reserve: Only a loud chorus of criticism from his own party finally moved Obama to deny the job to Larry Summers, whose laissez-faire approach to oversight of the financial industry was an inevitable precursor to the Great Recession.
It's important to remember though that legislation as bold as the Affordable Care Act rarely enjoys a smooth debut. An essay on Bloomberg.com by a historian named Stephen Mihm recalls that the 1965 rollout of Medicare was beset by issues that were "threatening to imperil the program."
"For starters," writes Mihm, "few in the government seem to have realized that more than 45 percent of those born between 1890 and 1920 couldn't prove their age because they lacked birth certificates." What's more, "As the date for Medicare's formal beginning approached, more serious problems cropped up. The most serious was a campaign by many doctors to boycott the program… The Association of American Physicians and Surgeons, organized to combat 'socialized medicine,' came out against the law, urging 'nonparticipation.' The organization predicted that 50,000 doctors nationwide would refuse to play ball." Yet here we are, nearly half a century later, with a security blanket for senior citizens that is embraced by all, even as legislators on both the left and right acknowledge that the cost of delivering medical care must be reined in.
Putting ideology aside, Americans will not stand for incompetence in their political leaders. And if the Affordable Care Act is still not running smoothly when the next presidential campaign heats up, the beneficiary could well be an extremist like Ted Cruz, demagoguing against the excesses and the failures of Washington.
Just as Watergate and Gerald Ford's pardon of Richard Nixon gave us Jimmy Carter, Carter's feckless administration opened the gates for Ronald Reagan. The desire to embrace Barack Obama, a young, untested candidate, was a rebellion of sorts against the clueless eight years of George Bush, who failed miserably in managing the aftermath of the Iraq war, even with a corporate go-to guy like Donald Rumsfeld leading the way.
In the long run, the Affordable Care Act and universal coverage will survive, and the current partisan wrangling over the law will fade into history. In the short term though, Obama's ability to douse the flames will not only determine his legacy, but will also go a long way toward determining which party is in control after Election Day, 2016.

Steve Robinson moved to Flagler County after a 30-year career in New York and Atlanta in print, TV and the Web. Reach him by email here.