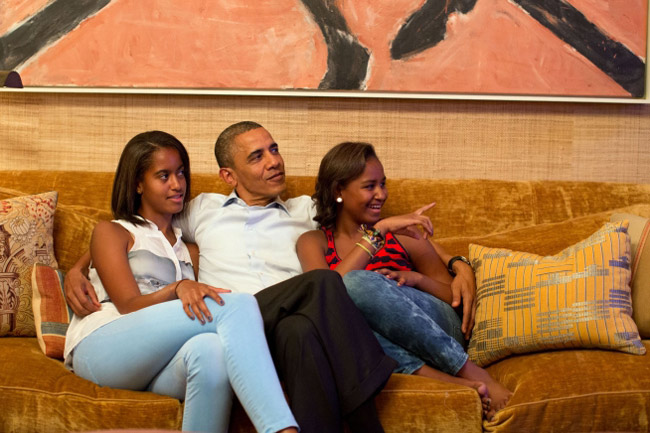 Mitt Romney is officially in trouble, even with Fox News.
As the News Service of Florida reports today, "a new Fox News poll shows President Obama leading Republican presidential candidate Mitt Romney by a margin of 49 percent to 44 percent in Florida, with voters saying they trust the Democrat more on issues such as Medicare and foreign policy. The poll, released Wednesday night, also shows Democratic incumbent Sen. Bill Nelson with a 49 to 35 percent lead over Republican challenger Connie Mack, a southwest Florida congressman. Voters also indicated they don't like the job Republican Rick Scott is doing as governor. Of those polled, 49 percent said they disapprove of Scott's performance, while 39 percent approved. The poll of 829 likely voters was conducted from Sunday to Tuesday and has a margin of error of 3 percentage points, according to Fox News."
The poll focused on likely voters, as opposed to registered voters. Obama has generally done even better when polls have focused on registered voters, though the more accurate representation of election-day results has to lean toward likely voters. The Florida numbers were part of three polls Fox News took in in battleground states. In Ohio, also among likely voters, Obama is ahead of Romney by seven points (49 to 42), and in Virginia he's ahead by seven, reaching the magical 50 percent mark.
"The good news for Romney," Fox reports, "is that among voters who are "extremely" interested in this year's election, the races are much tighter. Obama is up by just two points with this group in Virginia (49-47 percent), Florida is tied (48-48 percent), and Romney is up by one point in Ohio (48-47 percent)."
But Nate Silvers, the New York Times's FiveThirtyEight analyst and mathematician, Tweeted today: "The. Polls. Have. Stopped. Making. Any. Sense." He cited a Wisconsin poll showing Obama ahead there by 14 points (Wisconsin is Paul Ryan's home state, and Paul Ryan is Mitt Romney's running mate), while another poll showed Romney ahead by three in New Hampshire, which until now had been leaning Obama. But the New Hampshire poll was taken by the more tendentious Rasmussen Reports. Overall, polls that include cell phones (Rasmussen does not) show a clear and holding advantage for Obama across the board, and in all swing states except Iowa.
Columnist Gail Collins summed up the kind of week it's been for Mitt and Ann Romney: "Really, it's been the worst run of disasters this side of the Mayan calendar. The Republicans' woes started last Friday, when Ann and Mitt filmed a TV interview in which they entertained the kind of personal questions that most candidates learned to avoid after Bill Clinton did that boxers-versus-briefs thing. Asked what he wears to bed, Mitt said: 'I think the best answer is: as little as possible.' Euww."