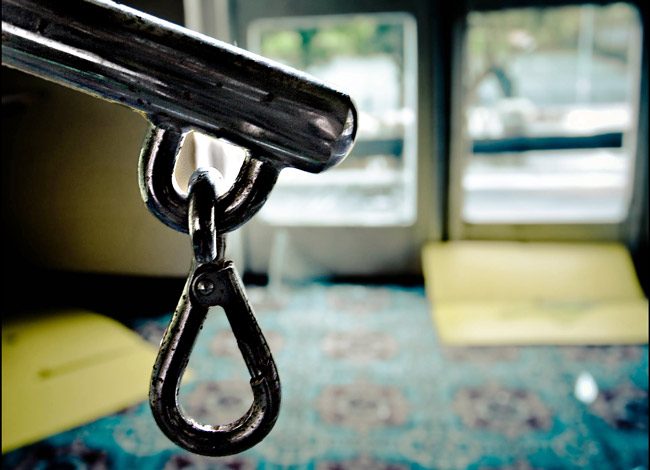 Saying he didn't want to make changes necessary to get it passed, Florida Constitution Revision Commission member Brecht Heuchan on Tuesday withdrew a proposal that would have guaranteed certain rights to nursing-home residents and allowed them to sue facilities if those rights were violated.
Heuchan said he met with commission members over the past several weeks to discuss their concerns and discovered that the portions of the proposed constitutional amendment (Proposal 88) that were most important for him were the same provisions that were most worrisome to other commissioners.
"To get this proposal in a place where it could enjoy the support that's needed would leave it in a place that I wouldn't want it, to be honest," Heuchan said in announcing his decision to withdraw the proposal from further consideration.
Though his remarks were relatively brief, Heuchan fought rising emotion in his voice, noting that it was painful for him to concede that the proposal wouldn't pass. The proposal faced opposition from the nursing-home industry.
"It's very difficult, but it is life and it is this process and it's the way things are," Heuchan said.
Heuchan's proposed constitutional amendment would have guaranteed residents whose rights were violated the ability to sue — without limitations — for losses, injuries and damages caused to them and their families. The owners, operators, employees and others who care for residents at long-term care facilities could have been liable under the proposal.
The proposal also would have required facilities to have the financial resources or liability insurance to provide compensation for damages, something they are not required to have today.
Heuchan's proposal was supported by AARP Florida which backed enshrining the rights in the state Constitution. AARP spokesman Dave Bruns said the senior-advocacy group was disappointed that the proposal was withdrawn.
The Constitution Revision Commission meets every 20 years and has the power to place proposed constitutional amendments directly on the November ballot. It is meeting this week in Tallahassee to try to narrow a list of ballot proposals. Ultimately, 60 percent of voters would have to approve any constitutional amendments.
Heuchan is a legislative lobbyist for the Florida Justice Association, which represents plaintiffs' attorneys, and the Tampa law firm of Wilkes & McHugh, which has long been a major player in suing nursing homes.
Heuchan's connections led Conwell Hooper, executive director of the American Senior Alliance, to file an ethics complaint against him. Hooper's group is a member of the Florida Health Care Association, the state's largest nursing home association, which adamantly opposed the proposal.
But the Florida Commission on Ethics cleared Heuchan, saying nothing in the complaint filed against Heuchan showed he was paid to push the amendment or broke laws.
The Florida Health Care Association issued a statement Tuesday thanking Heuchan for withdrawing his proposal.
"We believe the Legislature is the proper place for these types of discussions and look forward to working together with Florida lawmakers, regulators and other stakeholders on policies that prioritize resident care," association Executive Director Emmett Reed said in a prepared statement.
LeadingAge Florida, another nursing home group, said it was pleased the proposal was withdrawn.
"As we've said from the beginning, the proposal would have done nothing to improve the lives of nursing home and ALF (assisted living facility) residents. Instead, it would only have served to benefit trial attorneys and divert already scarce resources that should be spent on the care of frail seniors," LeadingAge Florida President Steve Bahmer said in a statement.
While he is withdrawing the proposal, Heuchan said he plans to continue to "fight for the rights of the elderly in our state and would welcome all the help I could get."
–Christine Sexton, News Service of Florida