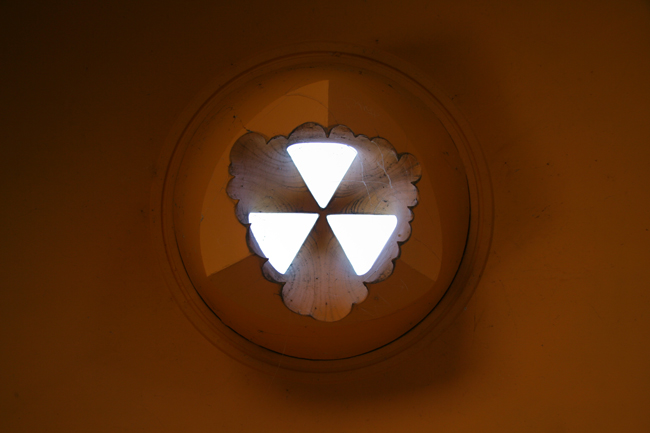 Four Republican senators said Thursday they will try to revamp a controversial 2006 law that has led to utility customers paying hundreds of millions of dollars for nuclear-power projects — but stopped short of calling for a total repeal.
The senators are from the Tampa Bay area, where controversy about Progress Energy Florida's nuclear costs became an issue during last year's elections. The proposal calls for changes such as providing partial refunds to customers if utilities decide against finishing nuclear projects.
"This legislation brings accountability and common sense into our energy policy discussion," said Sen. John Legg, a Lutz Republican who will be the prime sponsor of the measure. "Protecting ratepayers' interests should be our primary concern. This will lead to a balanced approach to our state's energy plan."
Legg, who was joined at a news conference by St. Petersburg Republican Jeff Brandes, Clearwater Republican Jack Latvala and Trilby Republican Wilton Simpson, has not filed the bill. He said there is "plenty of room for conversation" on the details.
Past attempts to repeal the law have failed, as lawmakers and utility officials have argued that the measure is needed to help spur more nuclear power in the state. The law allows utilities to pass along costs to consumers as nuclear projects are developed, which is different from the usual process that involves recouping costs after other types of power plants are built.
Much of the controversy focuses on money that Progress and Florida Power & Light have collected for proposed nuclear plants that would not start generating electricity for another decade, if ever. The Southern Alliance for Clean Energy has challenged the constitutionality of the law in the Florida Supreme Court, which has not ruled.
Progress has proposed building two nuclear reactors in Levy County, while FPL has proposed adding reactors at its Turkey Point complex in Miami-Dade County. The utilities have collected money so far for expenses such as trying to get critical licenses for the projects.
While details of the bill still need to be finalized, one part of it would require utilities to refund what is known as their "rate of return" if the nuclear projects are not completed. Latvala said that money essentially would reflect utility profits on the projects. The bill would not require refunds of money spent on project costs.
Another part of the bill would require the utilities to begin construction by a still-to-be-determined date and show progress in building the new plants. If they do not meet those requirements, the 2006 law would go away.
//
//
The proposed legislation drew sharply different reactions Thursday, with utilities touting the benefits of the 2006 law and critics saying more-dramatic steps are needed to protect consumers.
Spokesmen for FPL and Progress said in emails that the law is important to efforts to develop nuclear power and diversify the state's electricity supply, which is heavily dependent on burning natural gas. Also, the law has helped finance FPL projects to upgrade already existing nuclear plants.
"We believe the law is appropriate, and it is benefiting our customers today," FPL spokesman Mark Bubriski said in an email. "We do not support any changes to the law."
Progress spokesman Sterling Ivey said his company would review the proposed legislation and determine its impact before taking a position. But he also pointed to what the utility sees as the importance of the law.
"The nuclear cost-recovery legislation makes it possible for the company to pursue capital-intensive nuclear investments that will help ensure clean, affordable and reliable power for customers, both now and in the future," Ivey wrote in an email.
But freshman Rep. Dwight Dudley, a St. Petersburg Democrat who said the nuclear costs were a major issue in his campaign last year, said the law needs to repealed and that the senators' proposal doesn't go far enough.
"To me, it's eye wash and half measure," Dudley said.
Jim Saunders, News Service of Florida