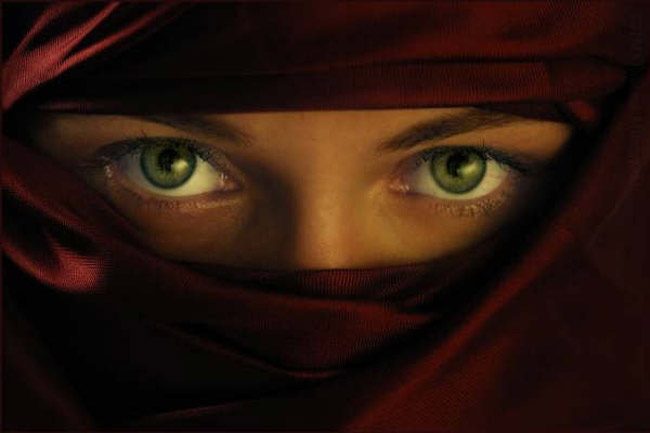 Dismissing the potential danger feared by a 19-year-old who wants to join a legal challenge filed by the National Rifle Association, lawyers for Attorney General Pam Bondi asked a federal judge to deny a request to keep the young woman's identity private because they said her desire for anonymity was not justified.
Lawyers for the NRA late last month asked U.S. District Judge Mark Walker to keep the identity of "Jane Doe" secret, based in large part on a declaration filed by the gun-rights group's Florida lobbyist Marion Hammer, who detailed threatening emails she had received featuring derogatory words for parts of the female anatomy.
But attorneys for Bondi, a defendant in the lawsuit who also represents the state, asked Walker on Friday to reject the NRA's motion to use the Jane Doe pseudonym for the 19-year-old, portrayed in court documents as an Alachua county woman seeking to remain anonymous due to fear that public exposure could result in "harassment, intimidation, and potentially even physical violence."
While those concerns warrant "careful consideration," the plaintiffs' argument "does not provide a sufficient basis for overcoming the strong presumption in favor of open judicial proceedings," Florida Solicitor General Amit Agarwal wrote in Friday's 22-page response.
The spat over the potential plaintiff's pseudonym comes in a lawsuit filed on March 9 by the NRA, just hours after Gov. Rick Scott signed into law a sweeping school-safety measure that included new gun-related restrictions. The legislation was a rapid response to the Feb. 14 shooting at Marjory Stoneman Douglas High School that left 17 students and faculty members dead and 17 others wounded.
The law raised from 18 to 21 the minimum age to purchase rifles and other long guns. It also imposed a three-day waiting period on the sale of long guns, such as the AR-15 semiautomatic rifle 19-year-old Nikolas Cruz last year legally purchased — without any waiting period — and is accused of using in the Valentine's Day massacre at his former school in Parkland.
In late April, the NRA filed a motion to add "Jane Doe" as a plaintiff to the lawsuit, which contends the age restriction in the new law "violates the fundamental rights of thousands of responsible, law-abiding adult Florida citizens and is thus invalid under the Second and Fourteenth Amendments."
But in Friday's response, the state's lawyers argued in favor of a "constitutionally-embedded presumption of openness in judicial proceedings."
Courts have permitted plaintiffs to remain anonymous in cases involving "mental illness, homosexuality and transsexuality," as well as birth control, abortion and the welfare rights of illegitimate children or abandoned families, wrote the state's lawyers, relying on previous case law.
But "the courts have rejected anonymity in other kinds of cases, like this one, not involving 'information of the utmost intimacy,' " the state argued.
"In short, plaintiffs have not pointed to any 'substantial privacy interest' that would be served" by keeping Jane Doe's identity secret, the state's lawyers wrote. "That consideration, standing alone, compels the conclusion that the motion to proceed under pseudonyms should be denied."
In an interview with The News Service of Florida on Monday, Hammer condemned the state's move.
"The attorney general has absolutely nothing to gain by insisting that the identity of this young woman be made public. It has nothing to do with facing an accuser. It's about being able to stand up for your constitutional rights without fear of vicious hate-mongering. To oppose a motion to shield and protect a 19-year-old young woman from bullying harassment, death threats and intimidation, I view as an act of bullying itself," the 79-year-old great-grandmother said.
The NRA last month also sought to add "John Doe," a 19-year-old member of the group, as an "associational member" of the lawsuit.
In a document filed Monday, lawyers for the NRA said the state failed to show "that the circumstances of this case warrant exposing the 19-year-old private citizens who wish to participate in this case to the harassment and threats that, plaintiffs have shown, would almost certainly be inflicted upon them if they are publicly identified with this highly controversial litigation in the current political environment."
According to the NRA's filing, "the context of this case cannot be understood apart from the tragic" shooting at the Parkland high school "and its aftermath."
"That event not only led to the enactment of the ban challenged in this case; it was the catalyst for a nationwide effort to restrict the possession and use of firearms," the NRA lawyers wrote.
The brief said a "group of well-heeled anti-gun organizations" funded activists who "have barnstormed the country" to push gun-rights restrictions.
"Anti-gun forces have also pushed coordinated secondary boycotts not only of the NRA but of any business that does not take a sufficiently hard line against firearms," the NRA's lawyers wrote. "In the current environment, it is difficult to think of a topic as controversial and contentious as Second Amendment rights."
But in Friday's filing, Bondi's lawyers discounted the legal arguments posed by the national gun lobby.
"A litigant's status as a plaintiff is not 'highly sensitive and personal information;' the strong presumption in favor of openness in judicial proceedings may not be discarded to avoid 'unwanted pubic attention and censure;' this case is no more 'controversial' than countless others — including others involving substantially similar claims — that have been filed by plaintiffs in their own names; and plaintiffs do not cite a single case in which a court has allowed claims of this kind to be brought under pseudonym," the attorney general's lawyers wrote.
"Lawsuits are public events," which must be hashed out in the public forum, Bondi's lawyers wrote.
Hammer, who was the recipient of epithets too explicit to reprint in newspapers, disagreed.
"The reality is that when the attorney general says lawsuits are 'public events' so that everybody must be identified, apparently she has forgotten about Roe v. Wade and many other events where the courts protected identities from public exposure," she said.
Hammer also blasted Bondi for not representing crime victims.
"Our attorney general advocates for victims. Why on earth would she stand by and allow a 19-year-old young woman to be victimized, if she can stop it?" Hammer said.
–Dara Kam, news Service of Florida