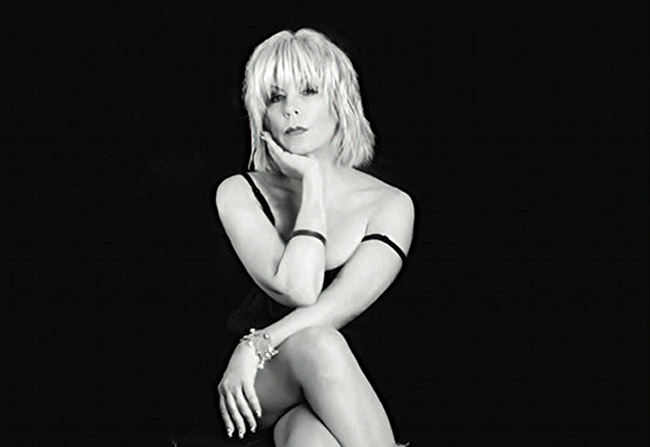 Ever since god allegedly turned Adam's rib into a companion of the opposite sex, men have struggled to understand women. You can't blame them: men are not only the weaker sex. They're also the dumber. How else to explain Adam  mistaking an autonomous creation–and the only creation that can give life to men, or gods for that matter–for his rib? So the quest for understanding continues.
City Repertory Theatre will stage "Scapino!" at 7:30 p.m. Friday and Saturday March 17-18 and March 24-25, and at 3 p.m. Sunday March 19 and 26. Performances will be in CRT's black box theater at City Marketplace, 160 Cypress Point Parkway, Suite B207, Palm Coast. Tickets are $20 adults and $15 students, available online at crtpalmcoast.com or by calling 386-585-9415. Tickets also will be available at the venue just before curtain time.
Click On:
---
Palm Coast audiences have a little help this weekend by way of John Sbordone's City Repertory Theatre and its current production, "Love, Loss, and What I Wore." The play opens a window onto the shared experiences of women, providing some helpful insight for men and prompting knowing smiles among wives, daughters, mothers and sisters. If you haven't yet purchased a ticket though, you're out of luck, as the performances, which began  Thursday at 7:30 p.m. and run through the weekend, are completely sold out. (Here's the time to email the director and insist on an additional performance or two.)
Written by the late Nora Ephron ("When Harry Met Sally," "Sleepless in Seattle") and her sister Delia Ephron, "Love, Loss, and What I Wore" is adapted from a 1995 book written by Ilene Beckerman. It's a tour through the life of the play's narrator, Gingy, who is played by Annie Gaybis. Gingy is a skilled raconteur who rummages through a life's worth of clothing and accessories to help tell her stories. As it turns out, Gingy is in the process of weaving her anecdotes into a book, which the audience follows from first draft to surprise acceptance.
Gaybis, an actor with numerous stage and film credits, is accompanied on her journey by Evelyn Lynam, Nancy Howell, Dani Talo, and Maureen D'Elia, each of whom portrays multiple characters on stage. The five actors are pretty much all on stage all the time, bringing some 20 characters to life during the course of the evening.
The story, says Howell, "is all about clothes that the women wore for special events in their lives." Each item of clothing has a monologue attached as a price tag, but this is no mere shopping expedition. The clothes are emblems that mark the characters' emotional responses to significant events in their lives. Think "Vagina Monologues" in drag.
Howell says that the tone of the vignettes is both humorous and serious. "It's a very good combination of both," she says. "There are some things that are absolutely hilarious. There are some things that are very touching. " Howell tackles the role of a woman contending with breast cancer, while other characters deal with marriage, children, health and job experiences.
Asked what she'd like to have men take away from the performances, Howell says she'd like them to leave thinking to themselves, "Oh, that's what my wife went through. Oh, that's what my wife was thinking then."
Evelyn Lynam, who is a City Repertory board member, has performed in many of Sbordone's shows. One of those was "Twilight," which depicted the 1992 riots in Los Angeles following the Rodney King verdict. Lynam sees some similarities between that production and the current one, especially in Sbordone's creative casting. "John always reaches inside you and finds a character who's difficult—very difficult. I found myself doing something I never could do before, every time." One compelling directorial twist has some of the younger actors playing the older actors' mothers.
Sbordone explains that bit of creative casting as coming down to an experienced director's intuition. "It's a potpourri of parts that each of the ladies gets to read," he says. "I think it's very interesting for them as actresses because it allows them to do things they may not have done before."
Lynam says that for her the experience was nothing less than transformative. "You're not pretending to be someone on stage, you are that person. You start to live that character. And it becomes part of you forever. Weeks later, you still feel like part of yourself is that character."
Lynam works for the Department of Children and Families where she helps those who have been abused and neglected.  Playing a part in a show like "Love, Loss and What I Wore" amounts to "an incredible emotional experience," she says. "We've all had instances where we gaze at the clothes and the memory comes back."
That's something Maureen D'Elia says she can relate to. D'Elia is a one-time theater professor from New York who plays a former gang member in a vignette in which the character recalls a gang sweater she wore, with a sewn-on emblem right over the heart. The sweater not only reminds her of just how cool she used to feel when she wore it, but it also rekindles heartache as she tells of a gang leader named Lemons. He stuck his hand under her blouse, right under the emblem, right over her heart. "I think it's meant to be and he'll love me forever," the character says. But it is not to be. Says D'Elia, "My next line is, 'Lemons never spoke to me after that day.' It's effective because everyone has felt rejection."
In a lighter vein, D'Elia also plays a woman who has to choose between wearing high heels and her capacity to think, because her feet hurt her so much. City Repertory Theater is the perfect venue for this, she says. "We're really able to talk to the audience."
Ephron is probably smiling wryly from her beyonds at the sight of Sbordone directing her work. Sbordone is not famous for his feminine side. He doesn't use his ribs to make women but to cane actors if need be: his exigencies have an Old Testament Yahwehness about them.  "Challenging," he says of directing a show written by, played by, and about women, "isn't the right word. It's illuminating." Sbordone points out that Diane Ellertsen is there as assistant director to provide that other perspective "from our side of the lights."
"Love, Loss, and What I Wore," runs Thursday, November 21 through Saturday November 23 at 7:30p.m. On Sunday, November 24, the curtain is at 2p.m.